B2B development for Denzzo
Website

Year

2017

Features

B2B, Payment Integration, SAP Integratrion

Project type

Web development, Magento Ecommerce, Magento Enterprise
B2B development for Denzzo
The Spanish company Denzzo, specialized in the sale of decoration products, has developed with Interactiv4 a B2B eCommerce with which to take its business further. More than 10 years of experience together with a complete logistics and commercial infrastructure is what has led this company to be a benchmark of the sector in our country.
The development of the Denzzo B2B project has been a real challenge for Interactiv4, having to adapt to a completely different flow of purchases. So Denzzo has a website that includes the integration of personalized payment and shipping methods.
Likewise, Denzzo's product catalog has multiple rates per product depending on the type of customer as well as a system of individualized discounts that adapt perfectly to the company's B2B business model.
Technical characteristics of the project
SAP Integration

All the applications used in the company, internal and external, of all types, are combined quickly and efficiently, minimizing costs.

Rate system for B2B

Customized rates and personalized discount systems depending on the type of customer.

Custom payment methods

Adaptation of the payment typology to reach the different types of clients and their needs.
In the middle of 2016 we gave the starting signal to the creation of a new brand, to which we wanted to accompany a modern, responsive and fully synchronized web store with our ERP. Undoubtedly, counting once again with the Interactiv4 team was a success and made us meet the deadlines for its "premiere" at the precise moment when we also started the off-line project.
Overview
Denzzo es una de las empresas más reconocidas en el sector de la decoración de nuestro país. Y es que esta empresa española cuenta con una experiencia que supera ya los 10 años a lo que suma una amplia infraestructura tanto logística como comercial en las que prima la excelencia en el servicio.
Por ello sólo podía contar con Interactiv4 para el desarrollo de su eCommerce B2B. Un proyecto que ha tenido que adaptarse a un flujo de compras distinto y totalmente diseñado para la compra por clientes profesionales en el que cabe destacar funcionalidades como la gestión de la información del Modelo 347 o la inclusión de reglas de impuestos para la venta online en Europa entre otros muchos.
Así, Denzzo cuenta con la integración de diversos modelos de pago y de envío, totalmente personalizados y en el que se incluyen, entre otros, el pago de proformas. El objetivo es cubrir cualesquiera que sean las necesidades del cliente en cuanto al pago de sus pedidos, facilitando la finalización de la transacción.
Igualmente, en Denzzo se ha optado por un sistema de tarifas para B2B totalmente individualizados. Tarifas múltiples por producto y un sistema de descuentos por tarifa y cliente logran personalizar el catálogo para cada tipología de cliente.
Y como no podía ser de otra forma, en cuanto al diseño de la web de Denzzo se ha escogido la opción full responsive, buscando como siempre garantizar la mejor experiencia de usuario, sea cual sea el dispositivo que utilice: móvil, tablet o desktop.
Recent successes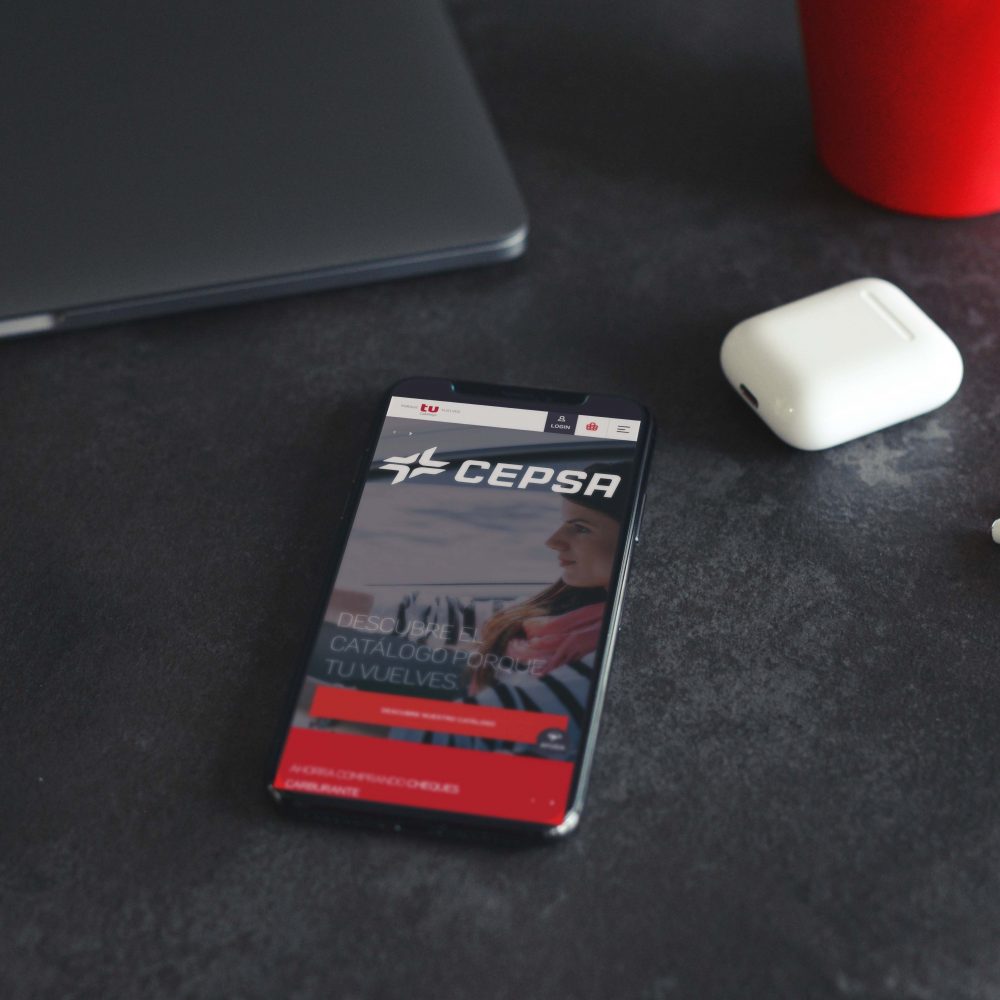 Management of loyalty points in Porque Tú Vuelves
Cepsa
A global energy company with a presence in the 5 continents that has count on Interactiv4 to develop 'Porque tú vuelves', an online store that is based on the integration of loyalty catalog together with the development of special products.
Discover it
Roca Marketplace
Roca
Roca, one of the world leaders in the bathroom space sector with a commercial network present in more than 135 countries, has launched one of the most strategic and demanding projects for the company: Roca Marketplace.
Discover it
View more successes
We use third party cookies to improve our services and obtain statistical data of your browsing habits. If you continue browsing we consider that you accept its use. You can get more information at Privacy policy and cookies