Customer Loyalty Club for Cepsa
Project key facts
When one thinks of a leading company in the energy sector in Spain, one thinks of Cepsa. A global energy powerhouse with a presence in 5 continents, Cepsa has become one of the world's most well known global energy companies.

Unique customer loyalty program successfully implemented

Smooth migration to Adobe Commerce platform

Clean checkout process for higher conversion rates
Unique customer loyalty program successfully implemented

Smooth migration to Adobe Commerce platform

Clean checkout process for higher conversion rates
Project requirements & services provided
When it came time to develop Cepsa's "Porque tú vuelves" online store for loyalty program members, the only firm they knew would be up to the task was Interactive4.

Our collaboration started in 2017 with the design and implementation of an online store on Magento 1, and carried right through to 2021 with the finalization of their migration to Adobe Commerce (formerly known as Magento Commerce Cloud). The solution we developed helped define further synergy between their online store and the boundless inventory of loyalty catalog products.

These offerings range from a variety of special new products including fuel checks, car wash checks, tickets, premium codes, and charitable products and contribution options.

All this is accompanied by a multi-transactional integration with Cepsa Pay balance management and loyalty points. This creates the space for a combination of different payment methods, both real and virtual. An experience that not only caters to every Cepsa loyalty member, but that brings a level of precision and adaptability to it's customers that's synonymous with the Cepsa brand of quality. Actions that achieve an unbeatable user experience.

Solution, key deliverables

Full Responsive
Mobile-first development on Adobe Commerce to prioritize its design on mobile devices and perfectly adapt it to every device.
Google Analytics and GTM
Complete custom integration of the latest web analytics tools, including Enhanced eCommerce, which allows the client to draw conclusions to improve site performance and increase sales.

BI Integration
With Cepsa's Business Intelligence integration we managed to divide customers into segments and personalize their offer, optimizing the decision-making process in purchases.

Process Integration and Synchronization with SAP, Catalog and Customers
We developed different export processes for orders, customers and loyalty point balance files with SAP. The products on the store are synchronized on a daily or on-demand basis: full catalog, stock, prices and PQTV loyalty points conversion. Customers are checked, synchronized and updated in real time through SAML 2.0 authorization and authentication: personal data, addresses and points balance update, including a self-registration process for new customers existing in its CRM system.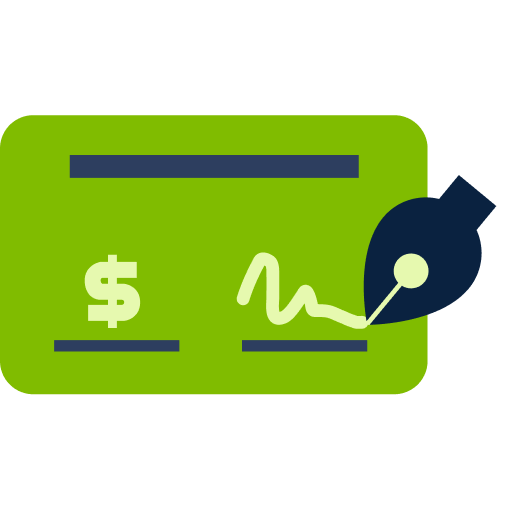 Exclusive product types: Fuel Checks, Laundry Checks…
Cepsa's customers can purchase from the store fuel checks or car wash checks that they can redeem at service stations with the added value of getting discount coupons associated with the purchase. Once the transaction is made, the customer receives a PDF document by email, also accessible from the Private Area of the store, with a QR code so it can be read and redeemed at the service station. Netflix, PlayStation, Apple Store or Google Play gift cards were developed as highly customized virtual products, including the "bunkerization" of activation codes and personalized email delivery to the customer.

Front Office Development for Customer Service and Customer Verification
Web application developed to facilitate the management of Cepsa's Customer Service. Consultation of orders, clients, returns and communications management, as well as access levels by profiles and roles, completely independent of the Magento backend. On the other hand, to guarantee the security of the transactions, verification processes, customer authentication and communications of orders made via SMS and email were designed.

Paying with Loyalty Points
Cepsa's customers earn PQTV points when fueling at its service stations. These points can be used at Cepsa's new customer loyalty store as a payment method when purchasing any of the products in its loyalty catalog, checks or gift cards. We used Magento Enterprise's points functionality as the basis for the development of this feature.

Multiple Flows and Payment Methods at Checkout
Having products in the catalog with home-delivery options, checks and gift cards in the same shopping cart, along with their possible combinations with different payment methods (points, credit card, PayPal, Cepsa Pay balance), was one of the greatest challenges of the project. The checkout we developed takes into account over 30 possible combinations of purchase flows, so we designed multiple variations to achieve the goal of providing the customer with a guided and satisfactory experience.
Development of fuel checks that were to be sold as part of Cepsa's loyalty catalog.
Integrations in a record time, thanks to Adobe Commerce.
Online store enhanced thanks to ecommerce consulting and development support.
Guaranteed the security of the transactions for Cepsa's customers.
Facilitated the management of Cepsa's Customer Service by developing a web application.
Provided customers with a guided and satisfactory experience thanks to the development of a checkout.
Developed a rather proficient full responsive design.
"The online sale of fuel on the new Cepsa eCommerce platform has been a challenge for us. And the result is a success, the result of the combination of Interactiv4's know-how and experience and Redbility's talent as experts in design and UX"