Getting to know Tom Robertshaw, CEO at Meanbee
08 Nov, 2013 / 4 MIN read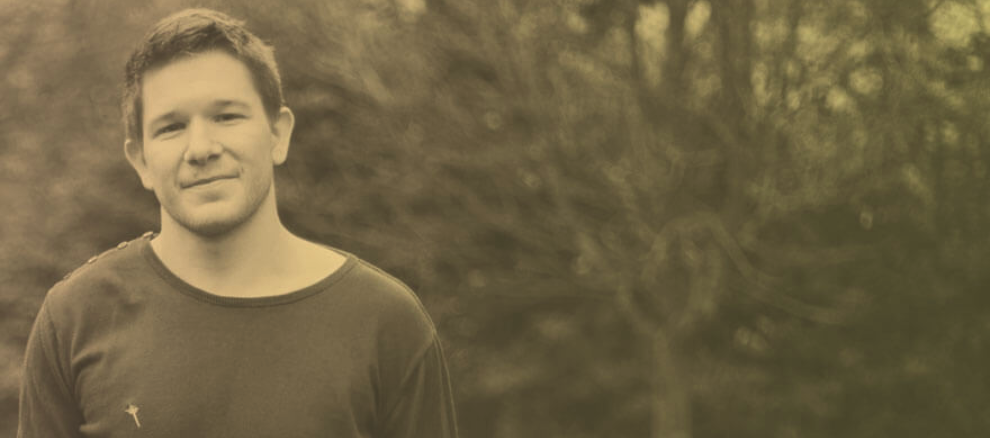 I met Tom Robertshaw a few years ago, and we have been attending and meeting each other in many events and conferences worldwide. He is well known in the community for the study on the trend of using e-commerce platforms that publishes on its website. (Study of February 2013)
I must admit that at the beginning I did not understand him so much. I think it was because my lazy English at that time, or because he speak too fast (who knows?)
All kidding aside, Tom is a great guy. Share with him a beer and talk about eCommerce is one of the highlight of any Magento event. His talk on Responsive is awesome and last year he opened a debate that I loved about: how you should create a Magento agency.
We shared our questionnaire whit him and this is the result …
1. Tell us about where do you work and what is your position.
I'm co-founder and Managing Director of Meanbee. We're a UK-based Magento development company, that have been tinkering with Magento from day 1.
2. Linux, Windows or Mac? Why?
A few years ago I would have called myself a Linux man but then along came my 17″ MacBook Pro and everything "just worked". OK, I may have fallen for Apple's marketing line and I can only apologise.
3. Which IDE do you use?
PHP Storm with Magicento. For Java, it's Eclipse and for everything else there's Sublime Text.
4. Do you use any control version system? Why?
We use Git at Meanbee and it's far more comfortable experience compared to those that I've had with SVN and CVS.
Even if I'm working on projects by myself version control not only gives me history but also enforces a controlled way of thinking – One change per commit. It's easier as a programmer to go on an adventure of bug fixing and roll it into one commit. I try my best to use the mantra that the word "and" should never be used in a commit message.
5. How long have you been working with Magento?
I helped build my first Magento store back in 2008. It was a painful experience but I sensed good things and have been dedicated to it since!
6. When developing, where do you look for help or support?
A gracious mention to Nick Jones (@nickj89) here. As Technical Director at Meanbee, he's the direction most of my questions get fired in.
7. Within the developing community, tell us whom do you know and what would you highlight of them.
Wow, there are way too many great people to mention.
Brendan Falkowski – I love the work he does pushing Magento frontend development forward. I've heard both of his Responsive Web Design talks at Imagine and had the pleasure of having a quick chat with him. Superb frontend developer.
Ivan Chepurnyi – original core team member turned Ecomdev owner. I've had the privilege of hanging out with him recently at Meet Magento Netherlands and Poland. I'm so grateful for his in-depth knowledge of Magento and his willingness to share it with the rest of the community.
Alastair Stead – A quiet hero at Session Digital, purveyor of quality. Check out some of his talks on testing in Magento https://speakerdeck.com/alistairstead
8. What thing do you like most of Magento?
Initially I liked it for it's feature set, then I loved it for the people that it introduced me too and their willingness to help each other.
9. And the thing you like less?
The slowing of progress following the acquisition by Ebay. In my opinion, we've seen very little that's been exciting for the last 18 months. While this period has given them a time to stabilise the platform, I'm hoping they can focus on Magento 2.0 as the next level for the platform. It could really put them top of the ecommerce world.
10. If you could change 3 things of Magento, which ones would be?
I second the motion from Kalen Jordan. A dedicated community Manager would be great to give transparency and support to those that are using Magento and doing great things with the platform.
After that, I'd love the checkout to be rebuilt so that it's more extendable and adaptable. We're pretty much stuck with it without making drastic changes or making it incompatible with other extensions.
Previously I would have asked for a better way to handle extensions conflicts but that looks like it's coming with Magento 2!
11. What do you think about Magento 2.0?
As I've said, it's been a long while coming – probably delayed due to other initiatives such as X.commerce. I'm been impressed by the more regular updates in the last couple of months. I'm a couple of weeks behind reading through updates but I like that it's becoming a problem to keep up with progress – that's a good thing!
Now, let's hope Magento release and can commit to a roadmap and plan for it soon.
12. What could you tell us about the future of your company? Which are your future steps/goals?
Meanbee are moving into the Enterprise Magento market and hoping to solidify that with new Enterprise-level projects going into 2014. We've invested a lot of time in responsive design and development over the last year and so are going to continue with this. With a technically focussed team, we're interested in building more solutions with Magento for B2B customers.
A new Meanbee HQ and reaching 10 employees are my aims for next year!
13. And the tricky question… What do you think about interactiv4?
They're nothing less than eCommerce experts. I have great respect for what Ignacio has been able to build with interactiv4 and also of course for his party skills.