Community Engineer Award #Magentoimagine
09 May, 2018 / 2 MIN read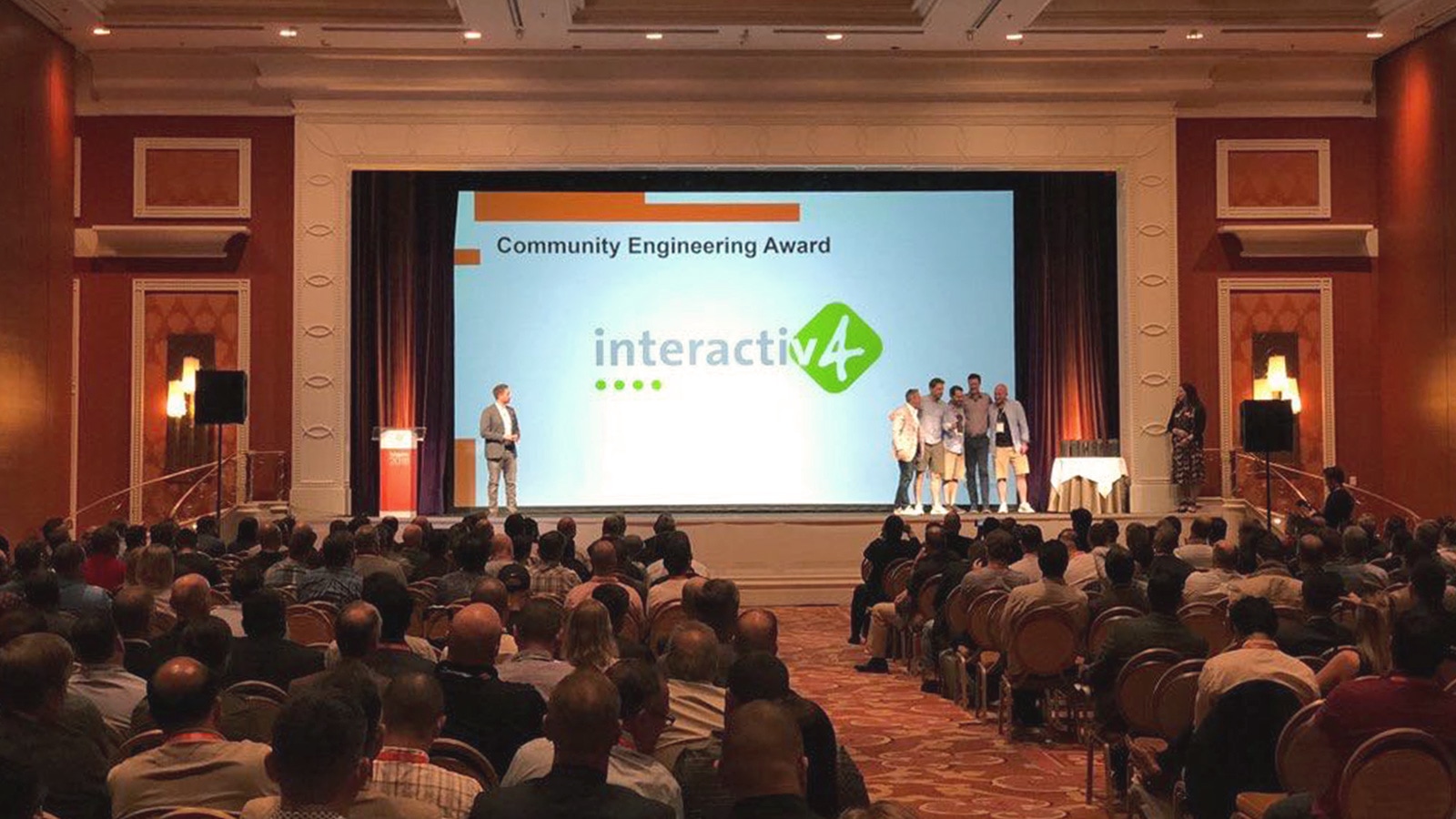 We have been awarded with Magento Community Engineer Award at the annual Magento Imagine conference in Las Vegas, one of the eCommerce industry's top events. Imagine brings together industry leaders who are paving the way for the future of B2C and B2C commerce.
This award recognizes the leading solution and technology partners that have delivered the greatest impact to the commerce industry over the past year, and there we were.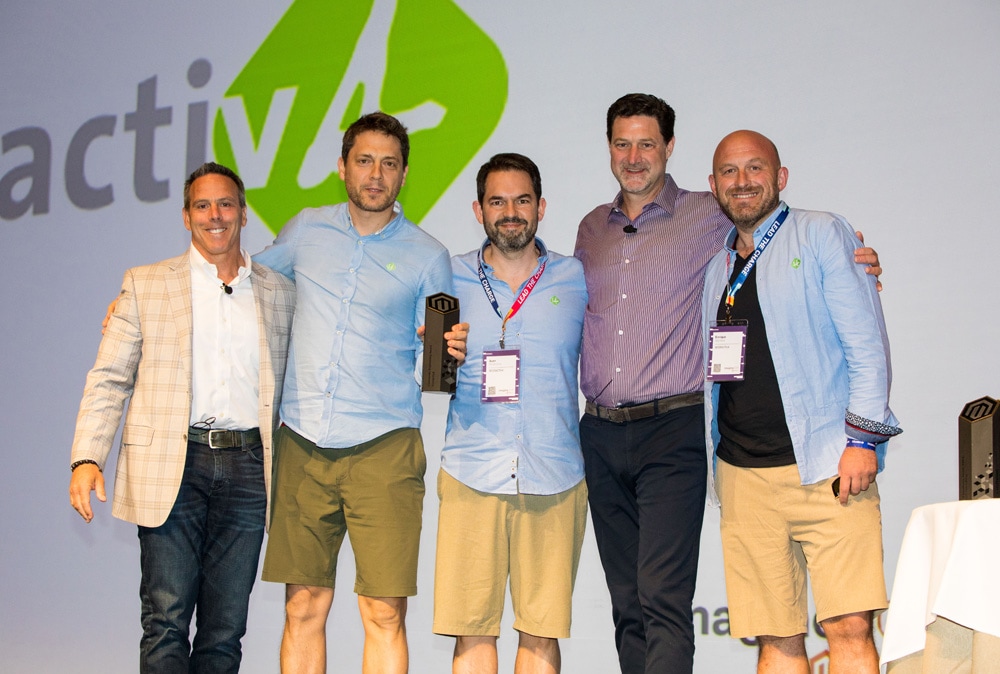 Our company was recognized for its 208 pull requests created and 129 accepted solutions across a team of 13 contributing team members, having two of the 50 Top Contributors in the team, Adrián Martínez Guantes and Óscar Recio.
"Our global ecosystem of partners is the backbone of Magento and help us to provide the technology and solutions that empower thousands of merchants to deliver unparalleled experiences," said Mark Lavelle. "Their commitment to innovation has taken the platform to new heights, and helped our joint customers drive growth, new business opportunities and connections with their customers. We are proud to honor their ingenuity and excellence."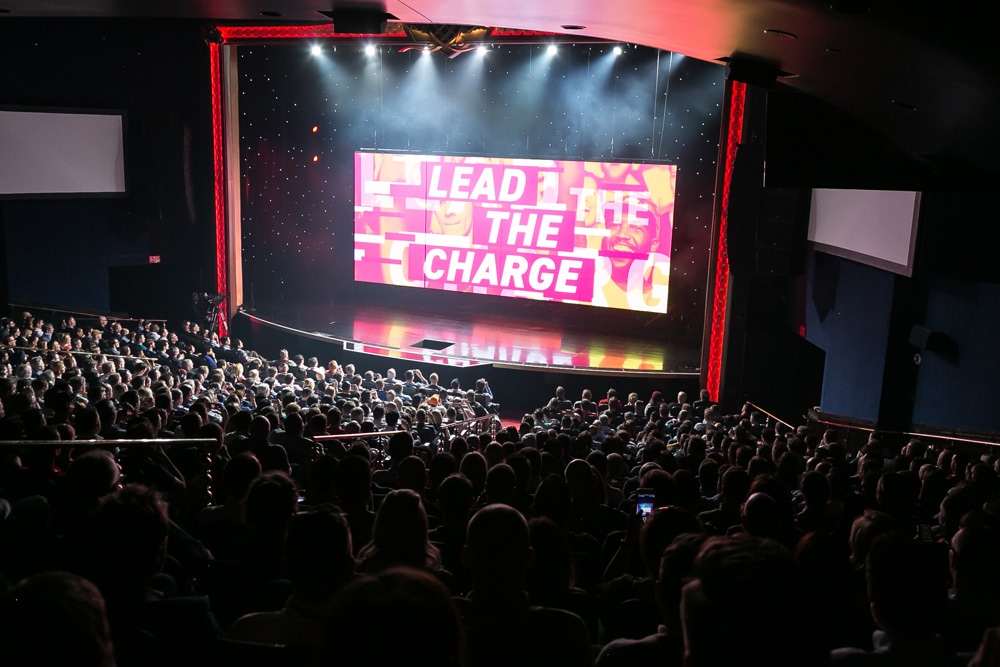 We received this award at the Magento Imagine conference, a huge event in the amazing Las Vegas where there was more than 3,000 eCommerce experts from over 50 countries. We spend there three awesome days of inspiration, knowledge sharing, industry insights, and customer panels, being able also to explore the latest Magento product offerings that are transforming the digital commerce space.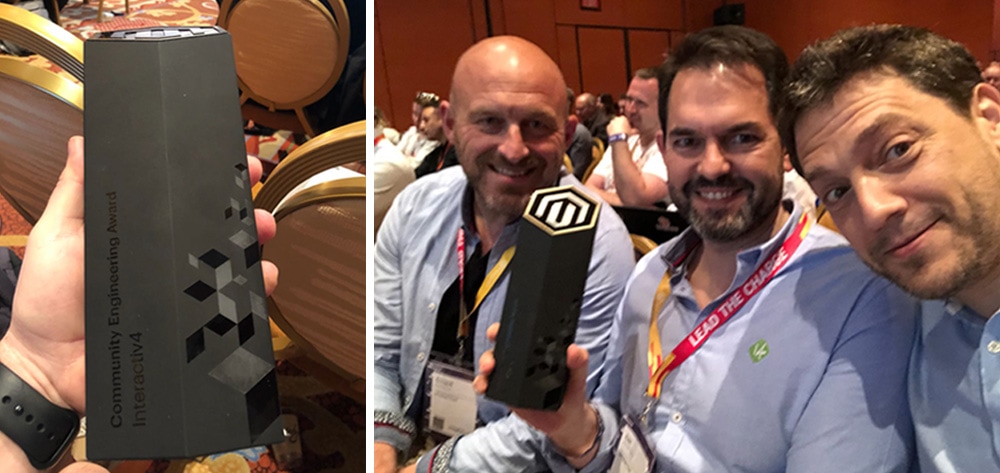 How did we win this Community Engineer Award? Our key to success is team work, passion for eCommerce and really enjoying what we do. This prize makes us especially proud of the team/family we are. We are a Spanish Company dedicated to consulting, development and evolution of e-commerce projects for medium and large companies, sales and levers own online business led by Ignacio Riesco: "Look forward, think global, act locally" Working hard for more than 10 years has taken us to this point.
Click here if you want to know more about the Imagine Partner Award winners.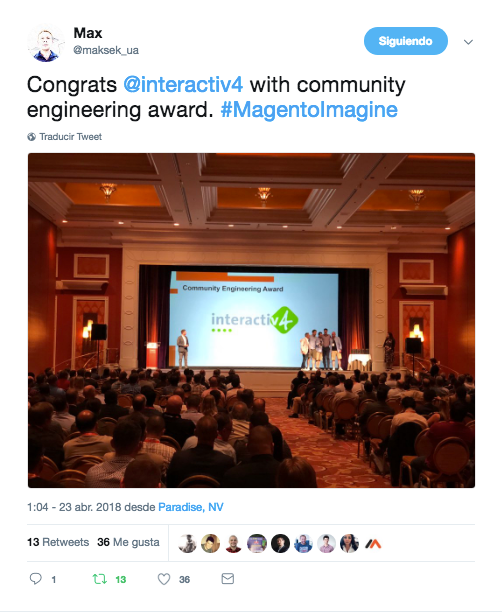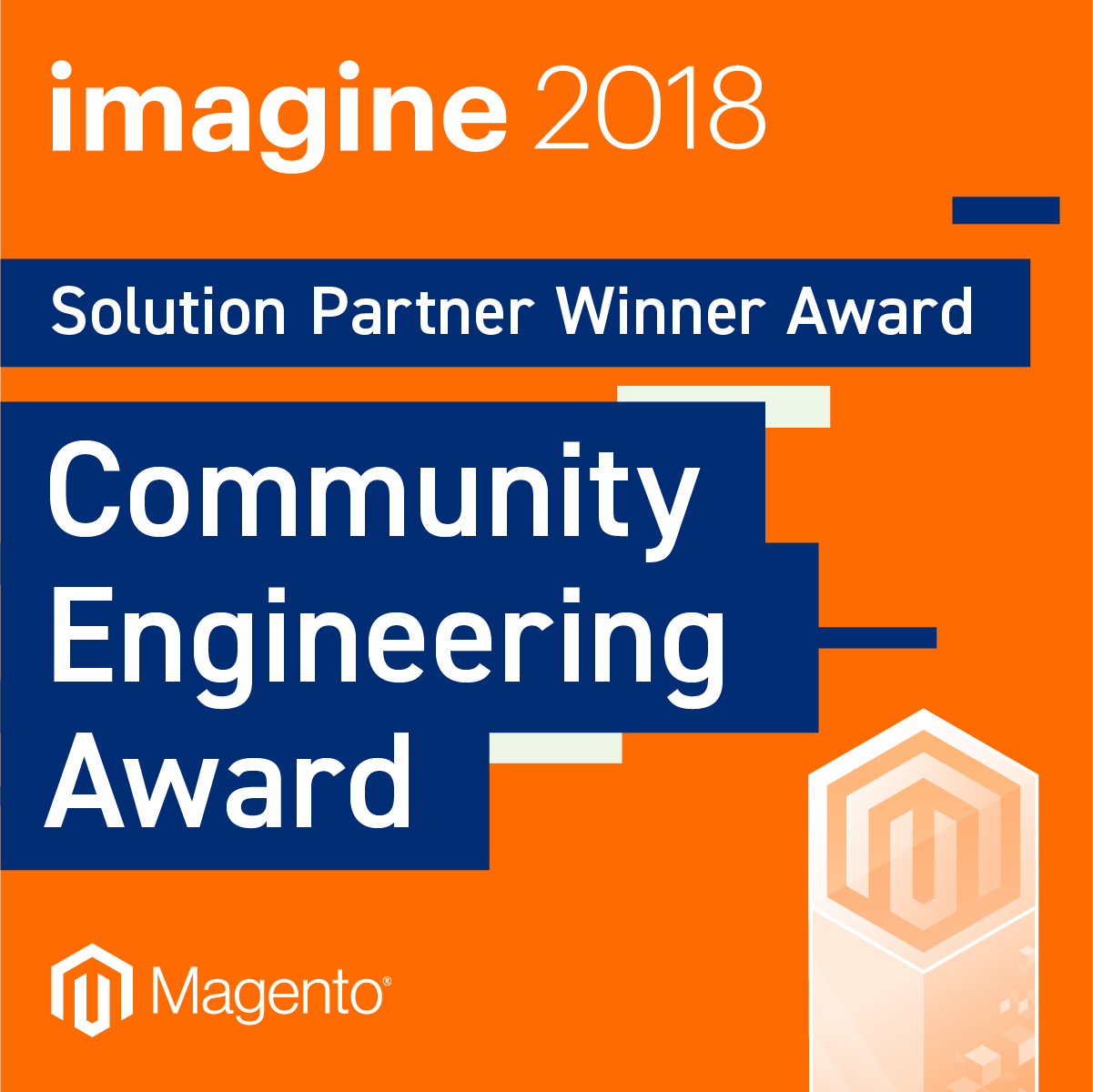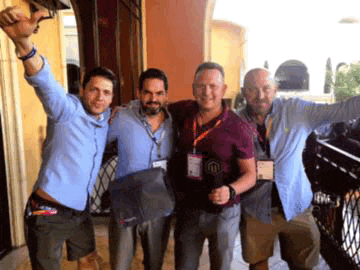 Thanks to Max and all the Community Engineer Team for creating this initiative that has allowed us to win this prize, especially for the advancement and value that this initiative contribute to the Magento ecosystem: Oleksii Korshenko, Eugene Tulika , David Manners, Volodymyr Kublytskyi, Igor Miniailo, Stanislav Idolov, Valeriy Nayda and Eugene Shakhsuvarov