B2C eCommerce for Santa Eulalia
WEBSITE

Year

2019

INDUSTRY

FASHION LUXURY RETAIL

TECHNOLOGIES

MAGENTO COMMERCE 2 B2C, MYSQL, JAVASCRIP
B2C eCommerce for Santa Eulalia
Established in 1843, Santa Eulalia is the most prestigious multi-brand luxury store specializing in men's and women's fashion in Barcelona, and it has been recognized as one of the 30 best stores in the world.
In a first stage, Interactiv4 held audit, discovery and consulting work meetings with the client's stakeholders in order to gain in-depth knowledge of the company and identify all their products, services, processes and data flows.
A complete redesign of the user experience was suggested, mainly on mobile devices, modifying and improving browsing by category, product page, and simplifying the entire purchasing process, allowing for more exclusive services that needed to be present on the online channel.
We acquired control over their platform on Magento 1 with the purpose of carrying out a migration to Magento Commerce 2, always bearing in mind the importance of achieving high-level performance, both regarding the implementation and architecture of the solution.
The development mainly focused on improving the customer experience and automating processes with its ERP and CRM.
Interactiv4 is currently evolving its online store, providing it with upgrades and advanced functionalities to keep on increasing its online revenues and boost its international expansion.
Key Challenges of the Project
Full Integration with SAP ERP and CRM

Import of catalog, prices, stock, shipments, customers, and export of orders, as well as the integration of its CRM to centralize and synchronize all information and transactional and commercial communications with the customer.

Marketplace Integration

We developed an integration layer through API on Magento 2 to expand the brand across marketplaces.

The connection with Miinto has enabled Santa Eulalia to quickly be present in 7 European markets.

In-Store Pre-ordering, Online Pre-Ordering, In-Store Pick-up and Hotel Delivery

We developed a complex, but customer- and experience-oriented checkout, combining purchases with home delivery, in-store pick-up and in-store pre-ordering services. And thanks to the integration of an exclusive service, customers can also have their purchases delivered to a selection of luxury hotels in Barcelona or they can pre-order any product and have it delivered to their home.

Drive-Thru Service, Private Appointment Request System and VIP Sales

Santa Eulalia's customers are offered the option to pick up their orders by car using an email and mobile communication system and without having to go into the store.

With the help of a visit-by-appointment system, Santa Eulalia provides their customers with a custom tailoring service.

By private access, their VIP customers can have access to exclusive products in advance.

Photoslurp, Oct8ne and Doofinder Integration

Using Photoslurp, we integrated user-generated content related to the brand on Instagram, with the aim of boosting engagement and sales by an average of 15%.

Oct8ne's Live Chat service with co-viewing technology offers an outstanding real-time service for online customer support.

Doofinder was chosen as the search engine due to the quality and relevance of its results and to all the possibilities for integration, personalization and search analytics it offers.

Masonry Grid Layout

Front-end development to display featured products in different sizes on product lists, fully configurable from the back end at a category level and with the option of being sorted through a visual merchandiser.
Goals Achieved
Other Success Stories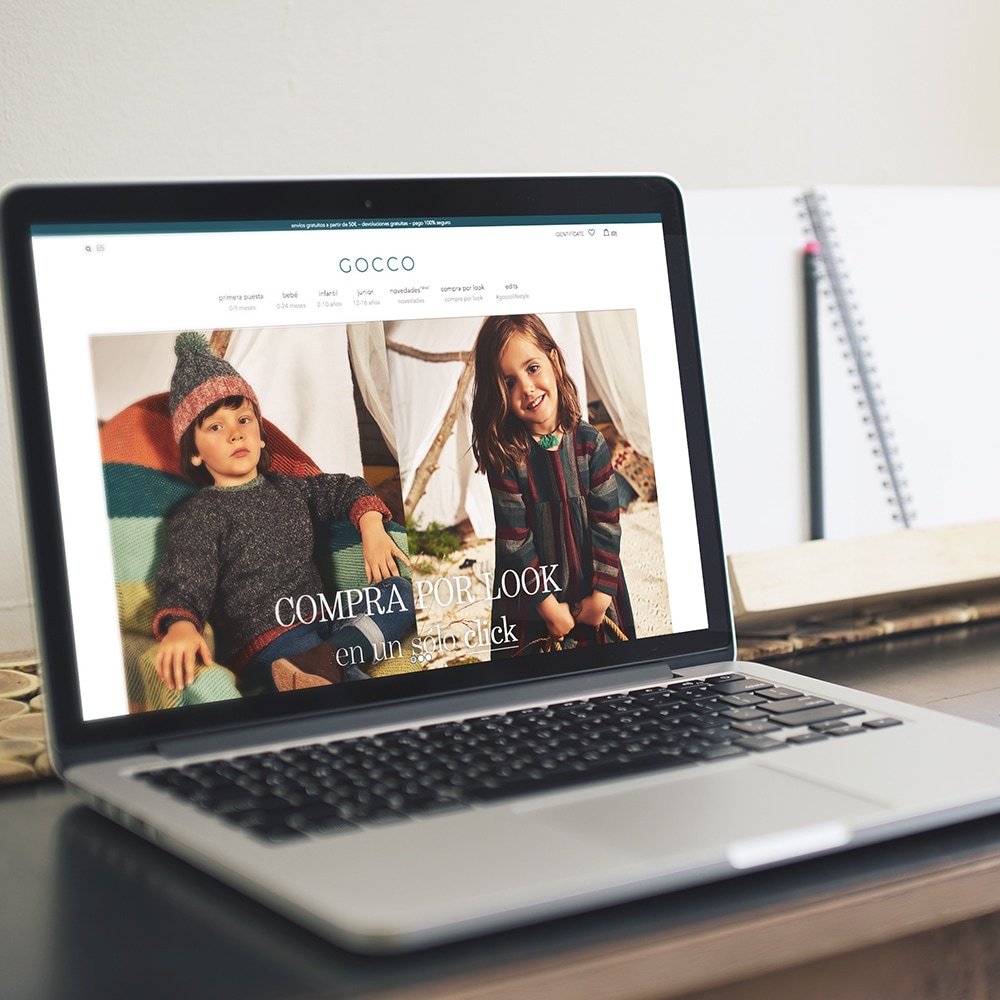 Redesign of the new Gocco store
Gocco
Gocco is one of the leading companies in children's fashion and quality accessories and continues to expand internationally thanks to the joint effort of its eCommerce and Interactiv4 team.
Discover it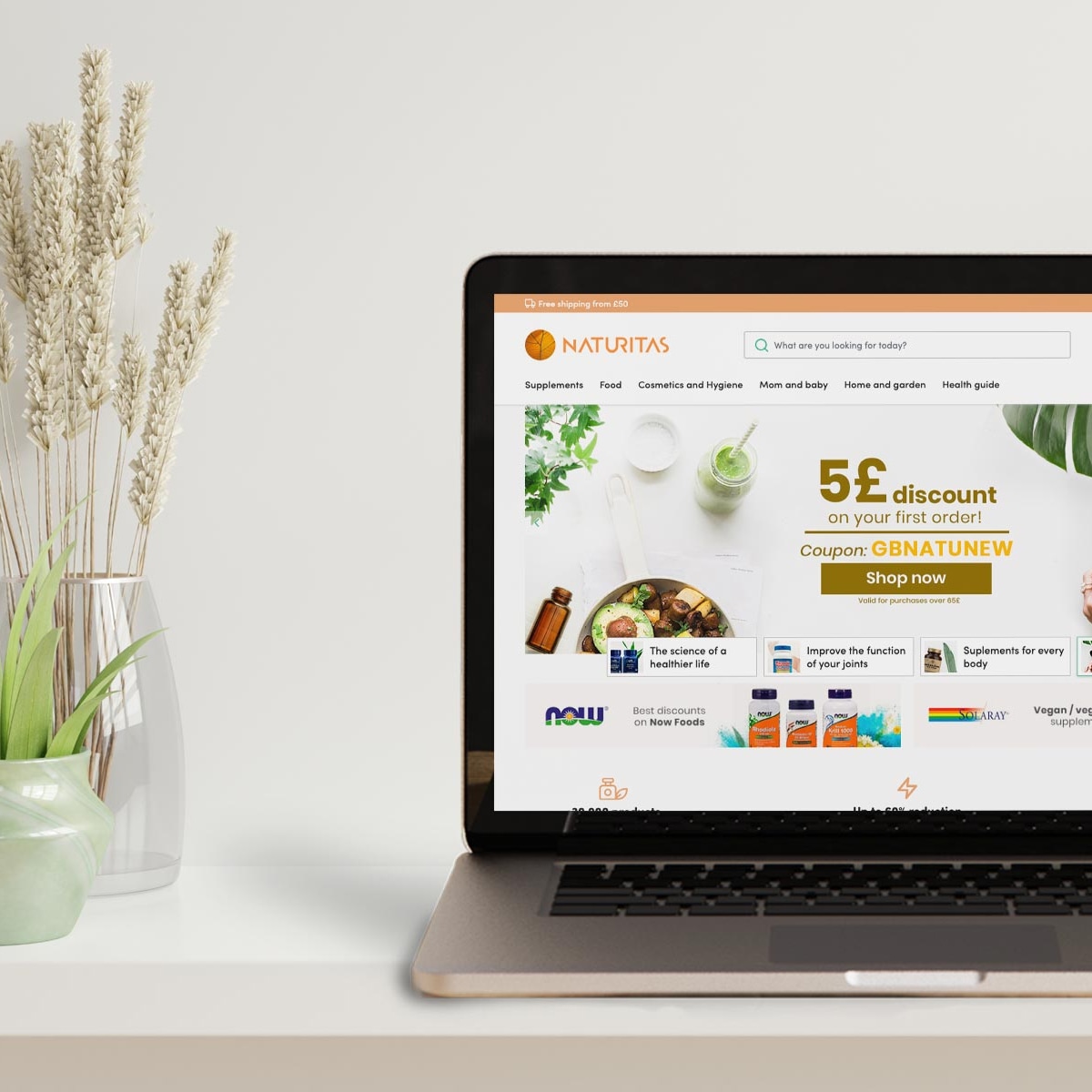 B2C eCommerce for Naturitas
B2C Naturitas
Naturitas has trusted Interactiv4 to evolve its B2C eCommerce with which it has managed to take a step forward in its stabilisation in internationalisation.
DISCOVER IT
SEE MORE SUCCESS STORIES
We use third party cookies to improve our services and obtain statistical data of your browsing habits. If you continue browsing we consider that you accept its use. You can get more information at Privacy policy and cookies