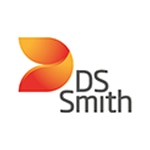 B2B & B2C eCommerce for DS Smith
Website

Year

2019

Features

MAGENTO COMMERCE 2.3 CLOUD, CRM INTEGRATION, SAP INTEGRATION

Project Type

WEB DEVELOPMENT, MAGENTO COMMERCE CLOUD B2B/B2C
B2B & B2C for DS Smith ePack UK
DS Smith is an international company, leader in state-of-the-art packaging design and innovation. Established in 1940, it currently has more than 31,000 employees in 37 countries around the world, and its headquarters are located in London.
As a pioneer in the innovation of packaging solutions, it faces the challenge of adapting to changes in customer shopping habits and offers sustainable packaging options. DS Smith is a European leader in the manufacturing of high-quality recycled paper and it is also the European leader in paper and cardboard recycling.
DS Smith is used to facing challenges, from design, production and supply to recycling, offering its customers a mixed solution that is sustainable for everybody.
Given the international scope of the project, Interactiv4 developed a project for DS Smith starting from the United Kingdom store and advising the client on how to make the most of Magento's functionalities, adapting them to meet its specific needs.
The main goal of this project was to cover different special and specific functionalities adapted to the client on Magento Commerce 2 Cloud, such as price per volume, products with customization options, sale of sample products, search by box size, customized shipping options and an auto-complete field feature for users through API queries.
Key Challenges of the Project
Process Integration and Synchronization with SAP, Hubspot CRM and MIS

Fully automated orders, synchronized with DS Smith's MIS. The status change flow is integrated with its systems up to the final delivery to the customer, who is always informed of their order status, avoiding any manual operational intervention.

Financial data, invoices and amendment invoices are communicated through the integration between Magento and SAP.
.

Both new customers and leads are synchronized with the CRM, making easier for the sales department to identify new sales or carry out the follow-up of new accounts for customer loyalty.

Quote Negotiation

The diversity of DS Smith's catalog required the development of new types of products, such as custom-made packaging, printable materials or specially customized packages.

Based on the functionality of Magento B2B quotes, we developed an ad-hoc flow for quote negotiation, fully managed from Magento's back office, for their product purchasing process. Customers can contact the salesperson through their quote in the "My Account" private area on the website. The multiple flows and features required for this functionality were one of the most difficult challenges of the project.

Personalized Search by Size

The flexibility of DS Smith's products enables the user to search in the company's catalog for products by size.

We developed a search engine that allows the customer to enter the dimensions of the package and see all the products matching the description. The results are displayed based on an algorithm that finds the products that are closest to the measurements (height, width and length) entered.

Flexible and Multiple Payment Methods with Realex Gateway

To finish the order process, we carried out an integration with Realex Payments, the payment service provider, supporting multiple payment methods, such as credit card or PayPal, and scalable to any international market.

The integration of this gateway with Magento's checkout, together with the normalization of its look and feel to make the customer experience identical to the store experience, user-friendly and easy, was one of the key problems to be resolved in the project.

Fast Checkout: Optimizing Conversion

The customer is offered the possibility to sign up and start a new purchasing process by simply entering their email address.

By simplifying the required information as much as possible and by reducing the hassle of the traditional purchase forms, we designed an easy, fast and natural process to provide users with a satisfactory experience and to optimize their conversion.

Google Analytics and Google Tag Manager

One of the clearest and most basic goals of the project was to be able to monitor and identify business opportunities from traffic sources, online marketing campaigns and from user behavior and their interaction with products during their shopping experience.

In order to do this, a customized integration was developed using Google Analytics and GTM, including Enhanced eCommerce, which allows the client to draw conclusions to improve site performance and increase sales..

BI and Custom Reports

For DS Smith, one of the key aspects was to conduct an analysis of orders and products sold, with metrics, sales reports, product reports and profit margins.

A control panel with advanced reporting was included in Magento's back office, which provided a graphic display of commercial information.

Mobile First Design

User requirements and new usability principles make us focus on mobile devices and on how to make the most of all devices by applying a "mobile-first" design concept.

We progressively optimized the design in order to adapt it to all kinds of tablets, computer screens and laptops.
"A good initial analysis and a discovery stage in order to identify the client's needs and understand its business are the foundation on which the project must be built"
Goals Achieved
+42

%

of sales

COMPARED TO THE SAME PERIOD LAST YEAR

+86

%

AVERAGE VALUE PER ORDER

COMPARED TO THE SAME PERIOD LAST YEAR

-38

%

BOUNCE RATE

COMPARED TO THE SAME PERIOD LAST YEAR
Other Success Stories
Roca Marketplace
Roca
Roca, one of the world leaders in the bathroom space sector with a commercial network present in more than 135 countries, has launched one of the most strategic and demanding projects for the company: Roca Marketplace.
Discover it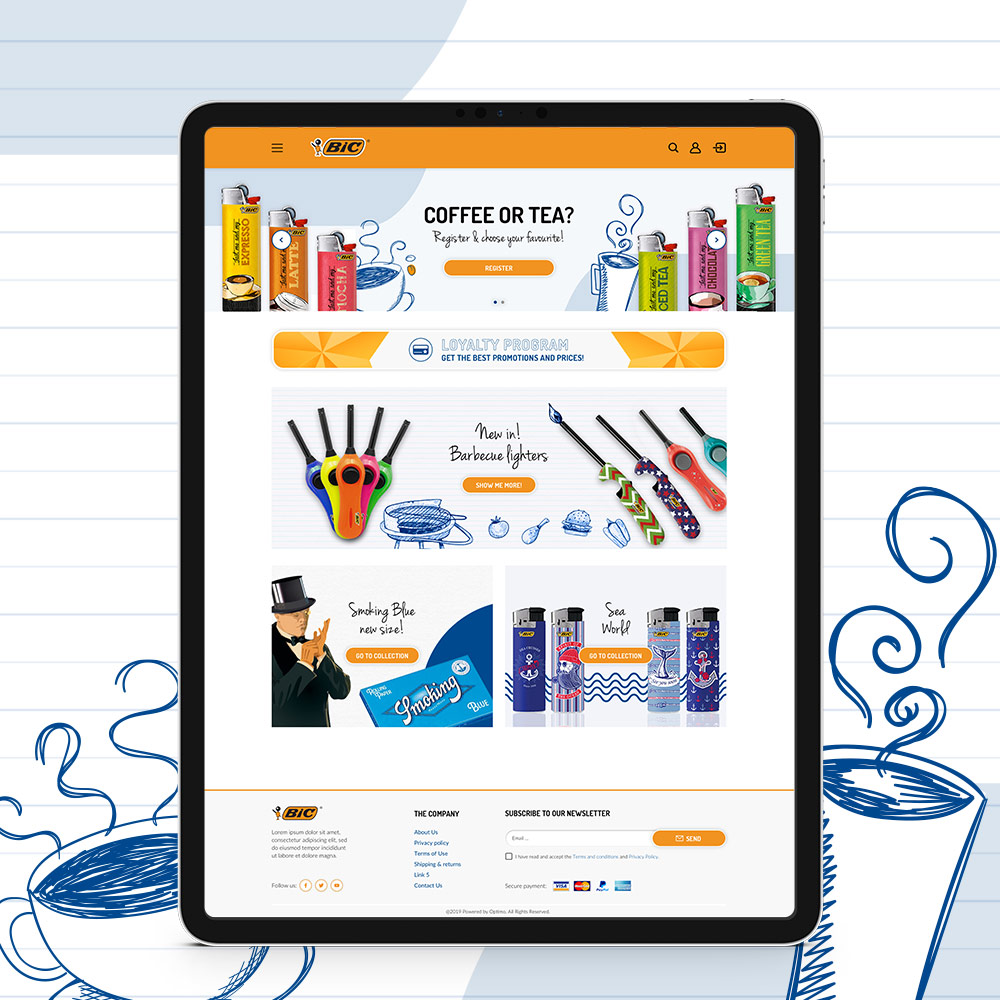 B2b eCommerce Platform For BIC
B2b eCommerce Platform For BIC
Interactiv4 was selected by BIC to implement its ambitious plan to digitize the sales force, starting with Italy, which involves not only an online shop development but also a change in sales habits and processes.
DISCOVER IT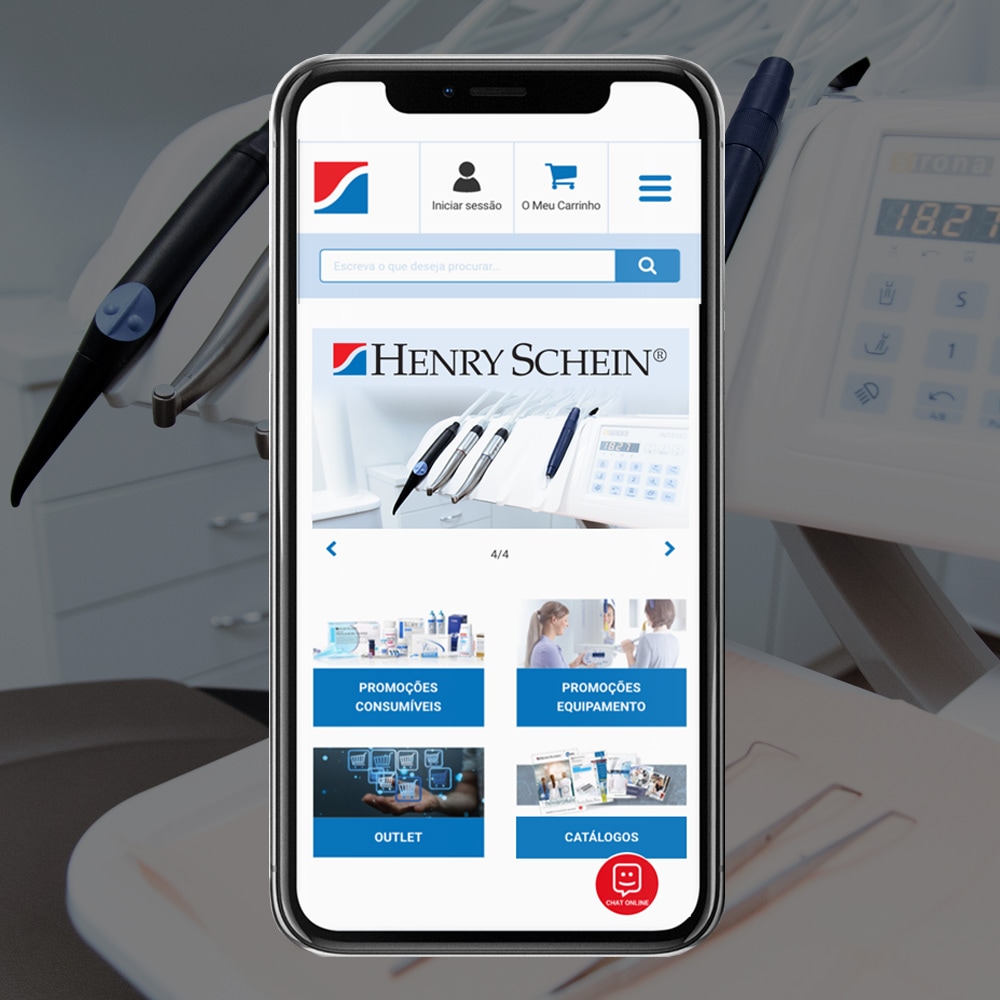 eCommerce B2B para Henry Schein
B2B Henry Schein Portugal
Henry Schein has trusted Interactiv4 to develop a B2B eCommerce with which it has managed to take a step forward in its commercial strategy, opening a new communication channel for Henry Schein Portugal's Dental division.
DISCOVER IT
SEE MORE SUCCESS STORIES
We use third party cookies to improve our services and obtain statistical data of your browsing habits. If you continue browsing we consider that you accept its use. You can get more information at Privacy policy and cookies