B2C eCommerce for Naturitas
WEBSITE

Year

2019

FEATURES

FULL RESPONSIVE REDESIGN, ERP INTEGRATION

PROJECT TYPE

WEB DEVELOPMENT, MAGENTO COMMERCE B2C
B2C for Naturitas on Magento Commerce 2 Cloud
Naturitas is a Catalan company established in 2014 that specializes in the online sale of supplements, cosmetics, sports nutrition products, medicinal plants and organic food.
With over 45,000 references and 1,200 brands, the company has internationally expanded throughout  Spain and to Italy, Portugal, France, Belgium, USA, UK, Ireland, Germany and Poland, with upcoming openings in Austria and Switzerland and with a roll-out plan of a total of 14 countries by 2020.
The main goal of this project was tomigrate the existing stores from Magento 1 and VTEX to Magento Commerce 2 Cloud and to design a new and enhanced user experience in order to double revenues in 2021.
In a first stage, Interactiv4 held discovery and consulting work meetings with marketing, eCommerce and systems managers in order to identify all products, processes and data flows.
Naturitas worked on a comprehensive user experience design, aimed at B2C purchasing processes and based on the look and feel of the company.
A full implementation of its systems with Magento Commerce 2 for B2Cwas carried out, always keeping in mind the importance of achieving optimal performance, both regarding the implementation and the architecture of the solution.
Key Challenges of the Project
Multi-Site Project

A single Magento instance enabled us to have different independent websites. The different domains, languages and currencies, each of them with their business rules depending on each market, unique configurations and functionalities, enable Naturitas to have unified control of all the websites using a single Administration Panel.

ERP Integration

Connectors and automated processes were developed in order to import prices and stock, as well as to export orders, invoices, amendment invoices, and to synchronize customers and order status. 

Hyper-Customized Checkout

Naturitas's purchasing process stands out for its simplicity, but it includes lots of business rules: validation of recurring customers, discount coupons based on purchase price, several shipment methods with guaranteed delivery date, Adyen or cross-selling integration.

Architecture and Systems for Great Transactionality

We implemented a store on Magento Commerce Cloud designed to handle the traffic and transactionality of one of the leading eCommerce businesses in Spain and coordinate it with the opening of stores in new countries throughout the expansion process.

PIM Integration

We integrated its PIM system as a product information source and synchronized it with Magento. The eCommerce business imports the enriched and completed information from a single and centralized data source on a daily or on-demand basis.

Promotional System with Multiple Sales Rules

The marketing and sales team at Naturitas adds great value to the business and keeps sales rules and customer data collection rules in constant motion.

We adapted Magento's promotional engine in order to achieve the goals of each campaign or special promotion.
"Naturitas is one of the most relevant pure players in Spain, and thanks to our efforts it also aspires to become a global leader"
Goals Achieved
Naturitas has counted on Interactiv4's expertise for the development of their Magento 2 migration projects thanks to which it has managed to accelerate its online, presence strategy by opening more markets in new countries.
The first project was launched in a record time of 3 months, thanks to the joint and multi-disciplinary efforts of the two teams, working on the project as a single engine. After 9 months of work, Naturitas has already launched its offer in 9 countries, with other 3 openings planned for the end of 2020. We have managed to roll out a new online store in a new country every 2 weeks.
These quick international openings have enabled the company to exponentially, increase its sales, with extraordinary conversion rates of over 3%..
3

months

OF DEVELOPMENT

WE LAUNCHED THE FIRST SITE

2

weeks

OF DEVELOPMENT

WE LAUNCHED A ROLL-OUT

+3

%

CONVERSION RATE

THROUGH CRO INTERVENTIONS
Other Success Stories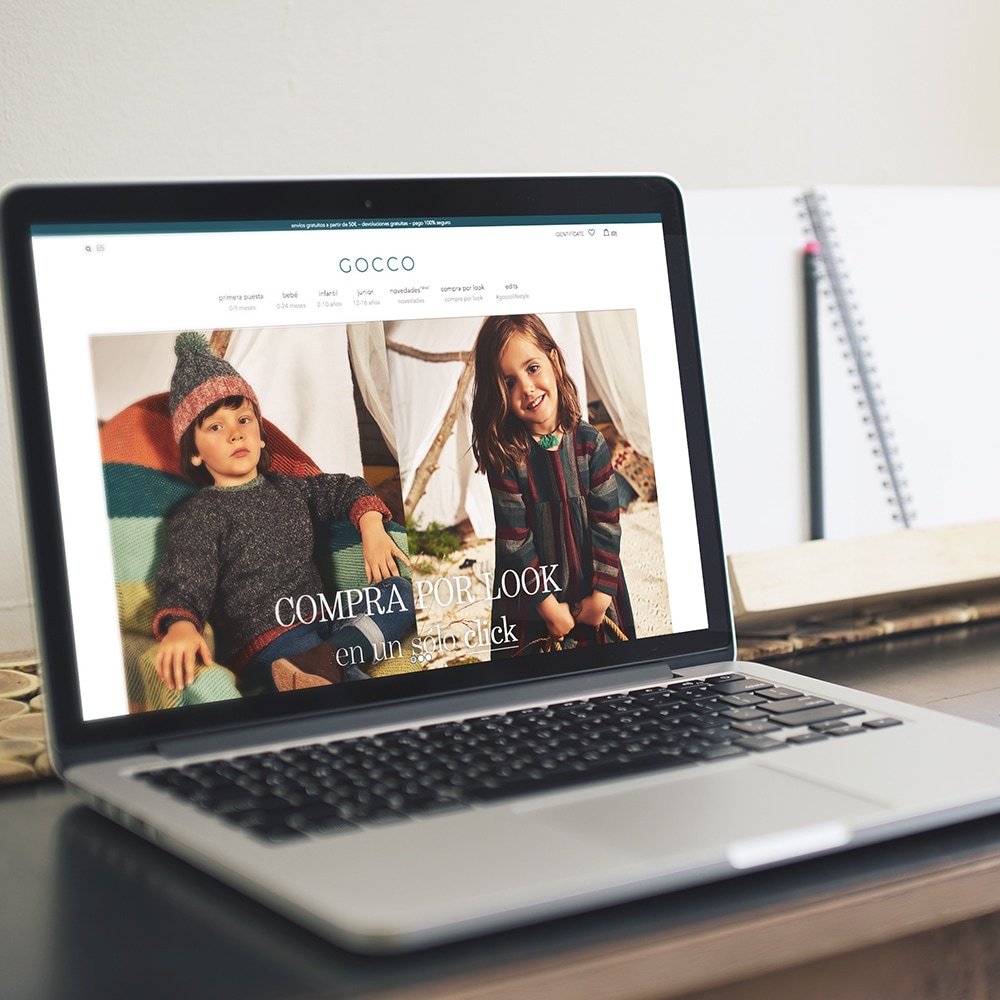 Redesign of the new Gocco store
Gocco
Gocco is one of the leading companies in children's fashion and quality accessories and continues to expand internationally thanks to the joint effort of its eCommerce and Interactiv4 team.
Discover it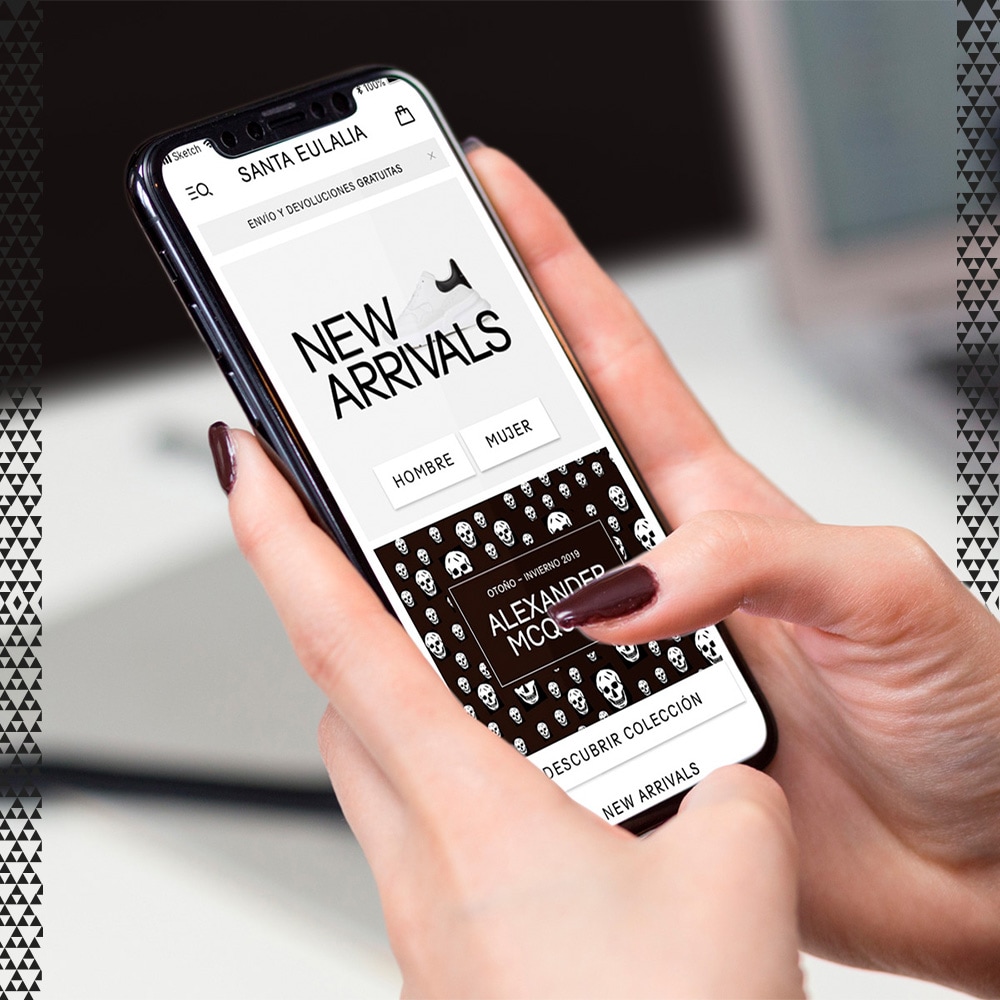 B2C eCommerce for Santa Eulalia
Santa Eulalia
Santa Eulalia, the most prestigious multi-brand luxury fashion shop in Barcelona and recognised as one of the 30 best men's shops in the world, has selected Interactiv4 as its technology partner for its international expansion.
DISCOVER IT
SEE MORE SUCCESS STORIES
We use third party cookies to improve our services and obtain statistical data of your browsing habits. If you continue browsing we consider that you accept its use. You can get more information at Privacy policy and cookies