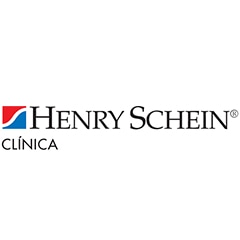 eCommerce B2B para Henry Schein
Website

Year

2019

Features

FULL RESPONSIVE DESIGN, PIM (AKENEO) INTEGRATON, ERP INTEGRATION, PRICE-BY-CUSTOMER PERSONALIZATION

PROJECT TYPE

WEB DEVELOPMENT, MAGENTO COMMERCE B2B
B2B Henry Schein Portugal
Henry Schein Inc, the American distributor of dental health products and services with a presence in over 32 countries, has strengthened its online presence by establishing a new communication channel for the Dental Division of Henry Schein Portugal.
Henry Schein is well-positioned in international markets, supported by a great staff and technology network, specializing in providing different solutions to health professionals. With approximately 19,000 members, the company network offers over 300 solutions that improve operational success and clinical results for over 1 million customers around the world.
The main goal of this project was to focus on the online channel and improve the functionalities of its platform, incorporating into its current corporate website a powerful and complete B2B online point of sale for its professional customers in the Portuguese dental health sector.
In a first stage, Interactiv4 held discovery and consulting work meetings with marketing, eCommerce and systems managers in order to identify all products, processes and data flows.
We worked on a comprehensive user experience design, aimed at B2B purchasing processes and based on the look and feel of the company.
A full implementation of its systems with Magento Commerce 2 for B2B and Akeneo, was carried out, always keeping in mind the importance of achieving optimal performance, both regarding the implementation and the architecture of the solution.
Key Challenges of the Project
ERP Integration

Connectors and automated processes were developed in order to import prices and stock, as well as to export orders, invoices, amendment invoices, and to synchronize customers and order status.

Individualized B2B Price System

To solve complex pricing logics, a competitive price engine was developed in order to inform each individual customer of their negotiated rate at a product level, which, combined with the promotion policy and using different data parameters from the ERP, always offers the best price.

Akeneo (PIM) Integration

As a parallel project, we implemented Akeneo as a product information source and we integrated it with Magento. The eCommerce platform imports the enriched and completed information from the PIM on a daily or on-demand basis.

With the help of Akeneo, Henry Schein centralizes and harmonizes all marketing and technical information contained in its product lists and catalogs and their translations.

Oct8ne and Doofinder Integration

Oct8ne's Live Chat service with co-viewing technology offers an outstanding real-time service for online customer support.

Doofinder was chosen as the search engine due to the quality and relevance of its results and to all the possibilities for integration, personalization and search analytics it offers.

Promotional Logic Integration

We implemented a complex promotional system that, combined with the competitive price engine, always offers the best price, and even the possibility to choose gifts or advantages for the customer.

Promotions based on purchase volume, promotions with gifts, special prices, discounts according to brand or promotional coupons are some of the many marketing functionalities integrated into the store.

Checkout with B2B functionalities, lists of frequently purchased items and purchases by reference

By incorporating the quick search and purchase by reference feature, we enable professional customers to add lists of products to their cart by loading a "reference-amount" file.

The lists of frequently purchased items allow customers to have direct access to their own selection of products and facilitate repeat purchases.

The checkout adds B2B functionalities such as the possibility of loading products by reference or making payments on account.
"The development of the competitive price engine has been the greatest challenge in the Henry Schein project. This is a key functionality in a B2B environment that allows each professional to be offered the best price for a product"
Goals Achieved
Henry Schein has chosen Interactiv4 to develop a B2B eCommerce project thanks to which it has managed to take a step forward in its commercial strategy, opening a new communication channel for the Dental Division of Henry Schein Portugal and transforming its corporate website into an online point of sale adapted to the characteristics of each customer.
The analysis of the specific needs of the customer allowed us to properly define the expectations and provide an optimal user experience. We analyzed its current platform regarding its usability and we carried out consulting work, designing the new website by following the company's corporate style guide and creating a full responsive "mobile-first" platform that enables to perfectly display the website on every device.
We focused on creating a personalized experience for each user, and we achieved this goal by integrating Akeneo PIM into its store to centralize its comprehensive product catalog, opting for a totally individualized B2B price system (price by customer category, price by individual customer, price by brand, promotions module) and the use of Requisition lists, repeat purchase lists so that users can classify and add their usual products to the cart in a simple and intuitive way, thus optimizing conversion.
All this work, together with the full integration with its ERP, make Henry Schein Portugal's website a new product management and sales tool at the service of its customers, enhanced by an interface that combines usability, esthetics and that reinforces its corporative image.
Other Success Stories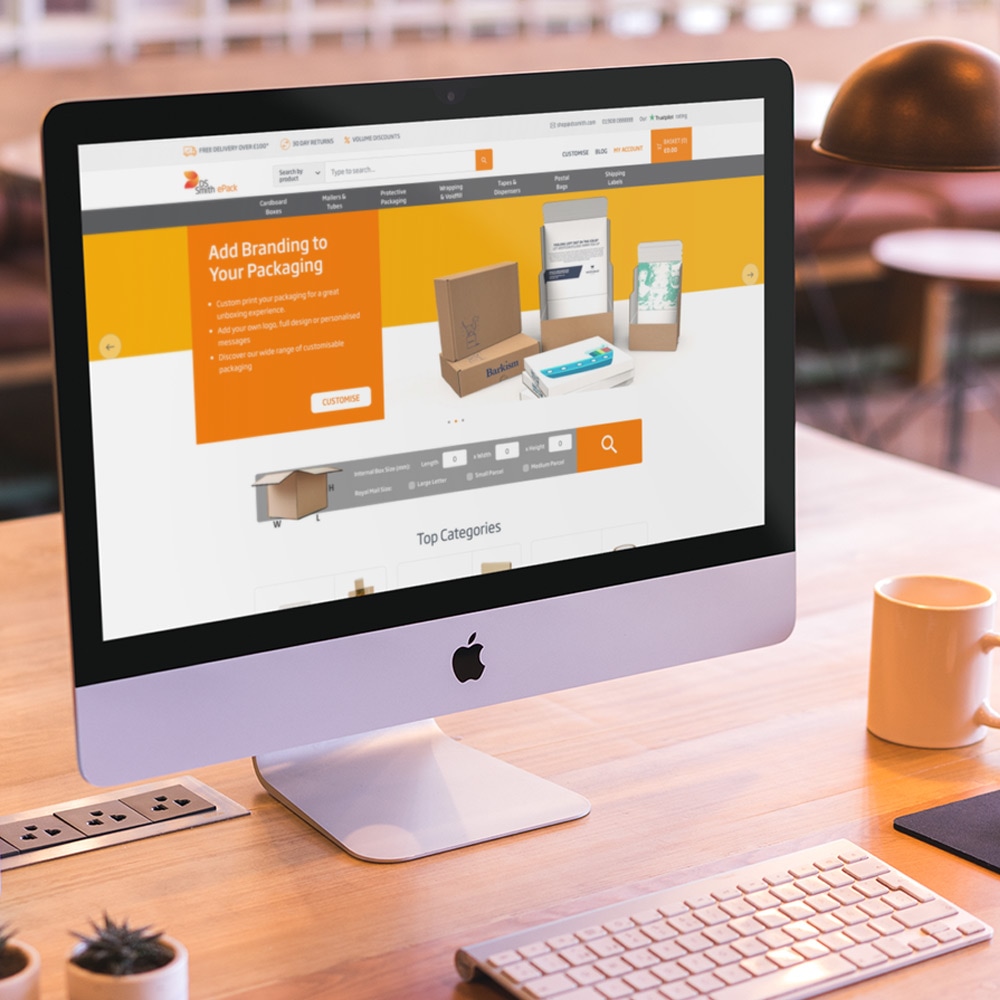 B2B & B2C eCommerce for DS Smith
DS Smith
Interactiv4 has developed for DS Smith, a leading international parcel delivery company, a project starting with the UK shop and advising the customer on how to get the most out of Magento 2's features.
DISCOVER IT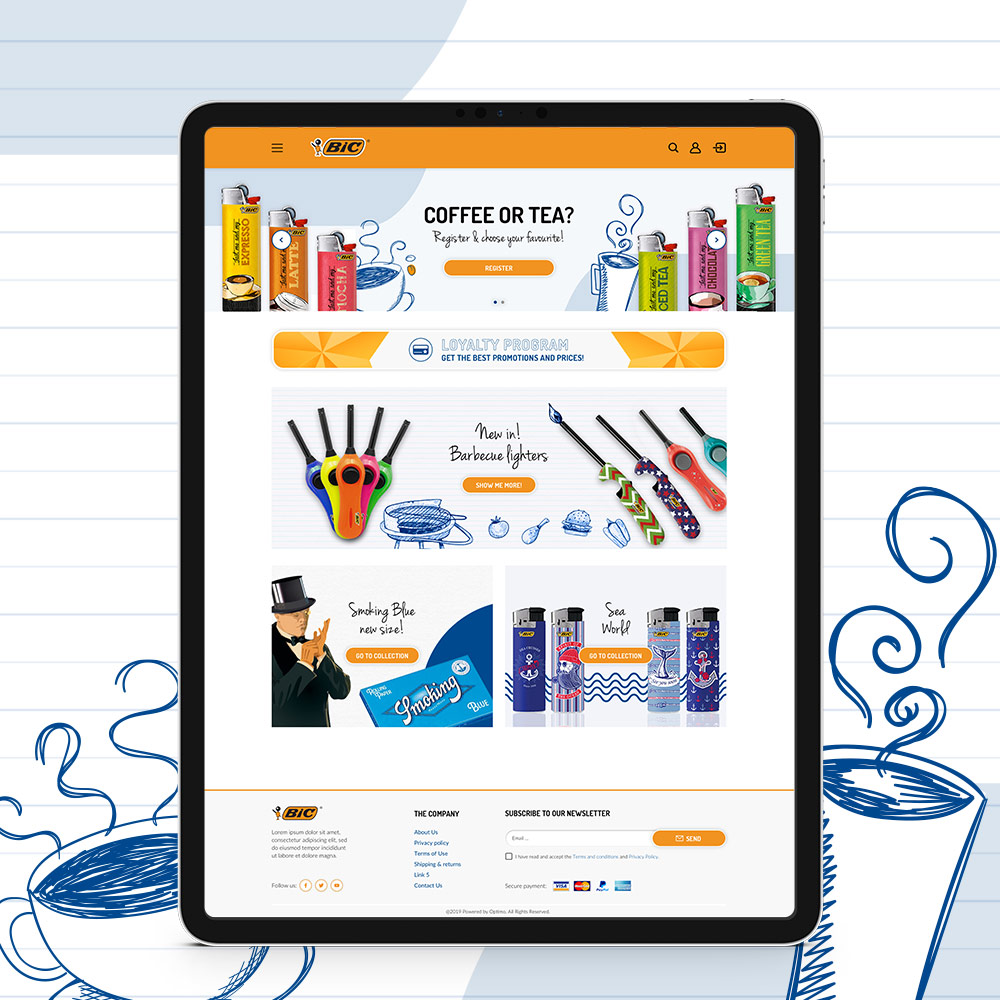 B2b eCommerce Platform For BIC
B2b eCommerce Platform For BIC
Interactiv4 was selected by BIC to implement its ambitious plan to digitize the sales force, starting with Italy, which involves not only an online shop development but also a change in sales habits and processes.
DISCOVER IT
SEE MORE SUCCESS STORIES
We use third party cookies to improve our services and obtain statistical data of your browsing habits. If you continue browsing we consider that you accept its use. You can get more information at Privacy policy and cookies