Intro
Guide to Akeneo project planning for eCommerce businesses
Are you ready to take your business to another level of organization and efficiency? We've put together the guide to Akeneo project planning for eCommerce business as a way to arm you with everything you need to know about adding a PIM to your store, and what you can expect along the way.

Contents
05 Sep, 2022 / 10 MIN read
What is PIM & Akeneo
A Product Information Management (PIM) solution is a business system that serves as a centralized hub to collect, store and manage your product information. It's also the main place where you'd create a product catalog and then distribute it through your sales and eCommerce channels. 
A PIM solution makes it easier and faster to create and deliver compelling product experiences that will elevate your business. It's an especially invaluable solution for businesses with big product catalogs, dynamic product ranges, multiple sources of product data, and many suppliers. 
While there are many options on the market for PIM and product organization tools, Akeneo takes it a step  further with the extensive set of features and connectivity.
Akeneo's API allows it to be connected with other systems you may already be using in your business that provide product information, such as ERP's or client-specific applications. Not to mention it has more features that facilitate the tasks of enriching and distributing product information to your buyers, it is undoubtedly one of the most powerful PIMs that currently exist.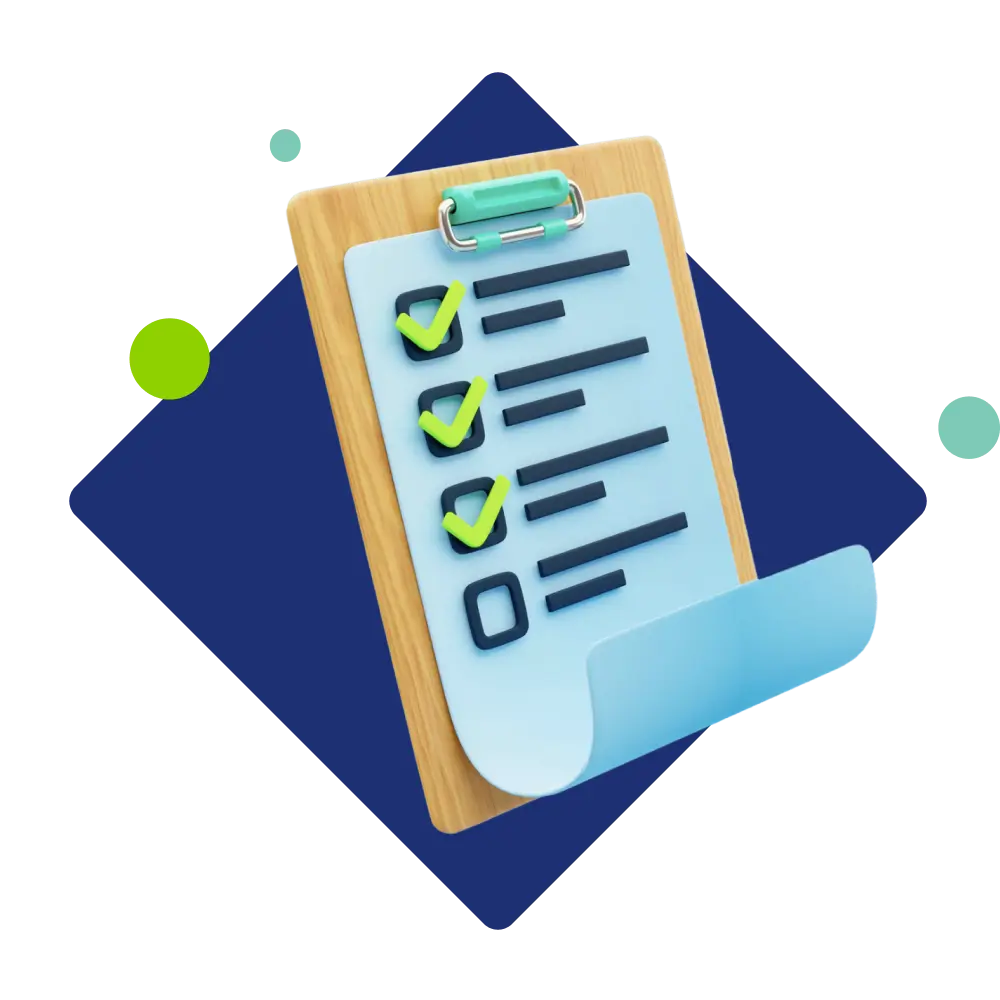 CHAPTER 1
Why is product information management so important?
Shopping experiences differ on each channel, but a common denominator should stand out in all of them: the quality of the product information. When shopping online, consumers trust brands and sellers that offer complete, accurate, and original product data much more than products that don't seem as well established.
How many times have you abandoned an online store because it did not have the product you were looking for, or perhaps because the photos were very bad? Maybe you couldn't find an appliance that fits the exact dimensions of your kitchen, and after clicking around for a few minutes thought "I'll just look somewhere else"? Or have you been disappointed when opening a package that has been on its way to you for weeks, to find a product that didn't align with your expectations? 
 Bad product information is one of the most common causes of shopping cart abandonment, and high return rates. Here is what Google has found out during their research: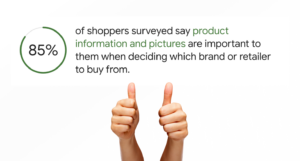 And the quality of the product catalog for your store affects two important areas of digital commerce:
Traffic generation:

you can capture users who truly intend to make a purchase through valuable content, and achieve a better ranking by search engines.

The conversion of the products:

you can achieve higher sales volumes through information that resolves all customer doubts with detailed and attractive content that helps drive, excite, and encourage the purchase.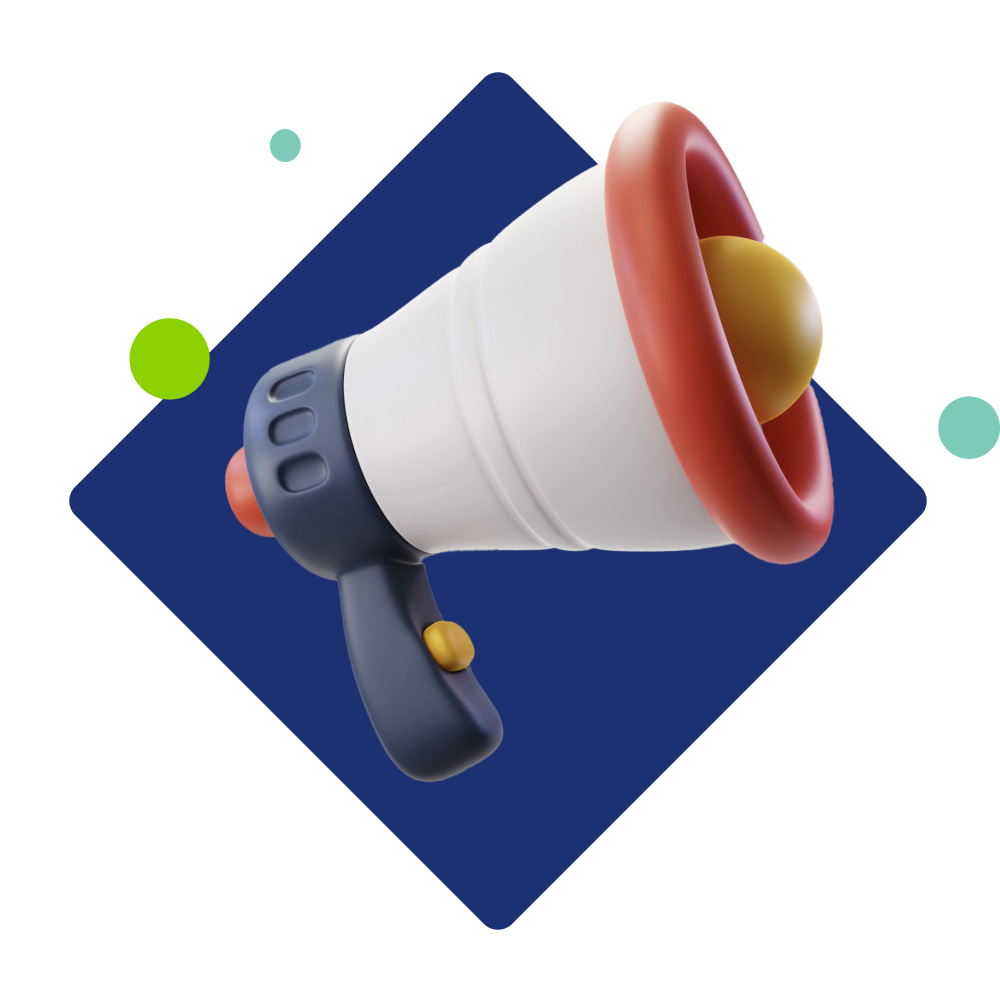 CHAPTER 2
Who is PIM & Akeneo for?
Any eCommerce business that manages a big number of products benefits from using PIM software. Not only does it reduce the number of manual processes for managing products and inventory, but it eliminates nearly all potential mistakes or inaccuracies when entering product data.
It goes without saying that the constant repetition of tasks can lead to mistakes. Not only mistakes for products but also misunderstandings in communication to your buyers. This leads to errors in things like product type, size, and delivery time to name a few. And as we know in today's day and age, delays in logistics are scrutinized to the highest degree. All of these areas start to suffer as a consequence of not knowing what an ecommerce PIM is and the overall positive impact it has on eCommerce businesses.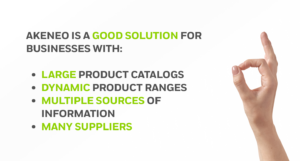 Regardless of its size, looking for newer and better ways to optimize communication and enhance connection between departments is another essential step for the proper functioning of a company. If the company has already reached some scale, these enhancements become mandatory, not nice-to-haves.
If your business is already large enough, adding a PIM component becomes more than just an improvement, it's essential for online stores that want to build an omnichannel and/or multi-region business. 
If you're just getting started, you can still benefit from process synchronization and faster growth which can be found by implementing a PIM for your store. Consider using an ERP system as a way to connect marketing and sales departments with all other areas responsible for product information.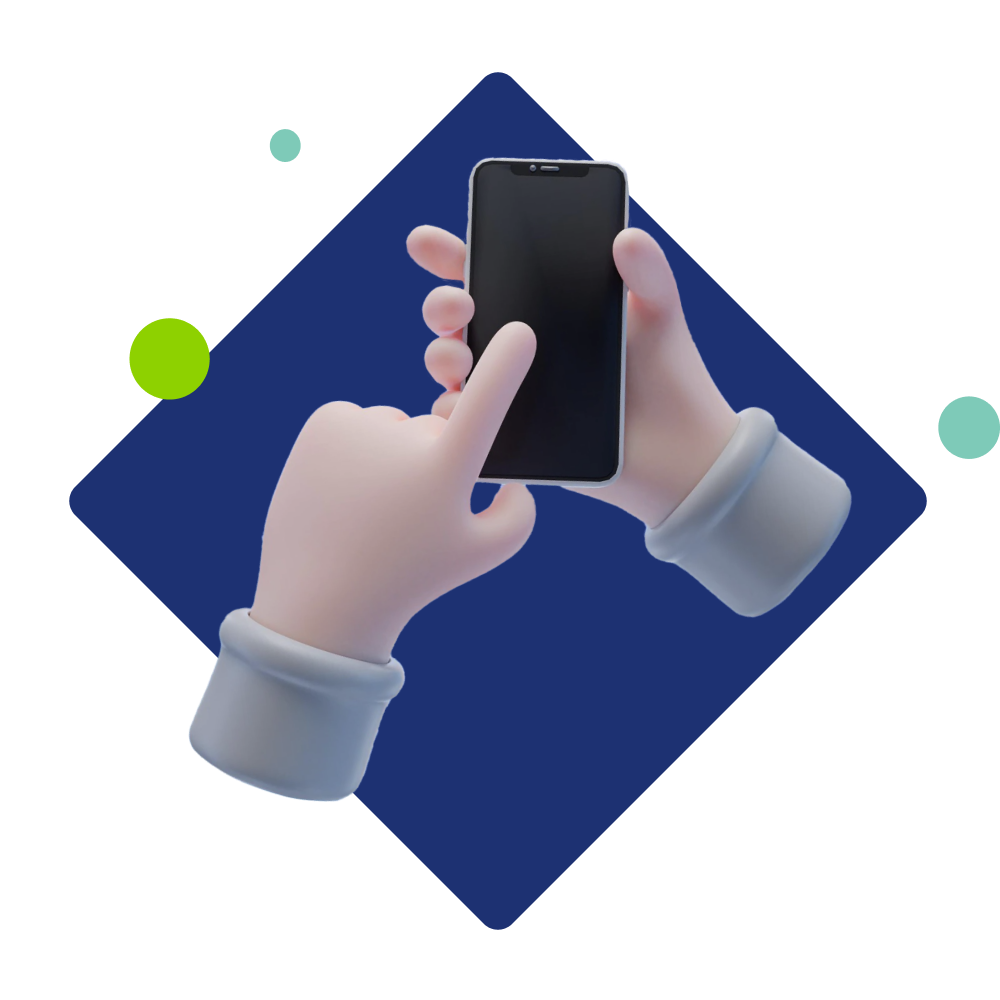 CHAPTER 3
Editions of Akeneo
Akeneo comes in  3 different editions, one free and two paid: Community, Growth, and Enterprise. In that order, each edition contains the benefits of the previous one plus its own new and exciting set of characteristics and capabilities.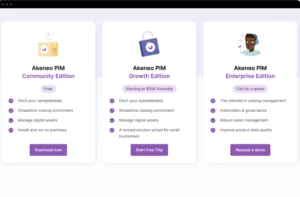 Key features of each Akeneo edition.
Akeneo Community edition features enable your team to:
Collect product data:

collect raw product data from anywhere – from CSV/Excel files to an ERP – and gather it in one single place.

Manage catalogs:

Structure and manage your master product catalog into  a single source of truth for all product information.

Enrich product information:

create product experiences using an array of assets: text, images, videos, and documents. And, benefit from easy management of translations of product data by channel and/or geography.

Export product data:

Seamlessly share the latest product information across all your channels to deliver more compelling customer experiences.

Integrate with other systems:

Connect the entire ecosystem through the powerful

WEB API

or also take advantage of the connectors and extensions developed by the Akeneo community which can easily be found in the

Akeneo App Store

.

Community support:

You have questions, Akeneo has answers. Stay in touch with our open source community by Slack channel, Stack overflow, or Crowding & Badger.
The free edition is relatively easy to install and run on premises (we offer this service), though hosting is achieved at customer's expense.
Growth edition includes all the above Community features plus:
Table Attribute:

Manage multidimensional data in Akeneo PIM like product dimensions, ingredients, or packaging information.

Tailored Exports:

Create custom exports per retailers or distributor requirements.

Automatic Updates:

Releases to the source code are automatically made available and applied in cases such as patches or major fixes. 

Early access to the latest PIM features:

Whenever Akeneo develops new features they are made available so users can get a feel for them and see how/if they fit their needs. 

SLA-backed support:

Service level agreements(SLA) define standards for support—in short, a customer service guarantee. This could refer to the quality, availability, or timeliness of the service being provided.
In this edition Akeneo offers a hosted solution, and the price is paid in an annual subscription fee.
Enterprise edition has all the above Growth features plus:
Advanced Rights Management:

Ensure contributors only access products and values they need to enrich. 

Validation Workflow:

Review and approve changes to ensure high-quality product information.

Versioning and Publication:

Restore products and descriptions to a previous version, and maintain multiple versions of products.

Rules Engine:

Automatically enrich data while reducing errors and manual effort.

Asset Manager:

Organize, enrich, link, and transform multimedia assets for specific channels.

Reference Entities:

Link information like core values, brand guidelines, and more to your products.

Project Success Assistance:

The Akeneo team provides all possible assistance to achieve the success of the project.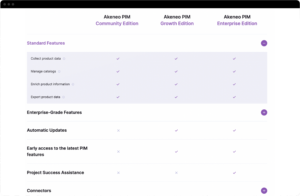 Deployment model follows  SaaS/PaaS, and the price is paid in an annual subscription fee. 
For more information, visit the official Akeneo page where the editions are compared and detailed at http://akeneo.com/compare-editions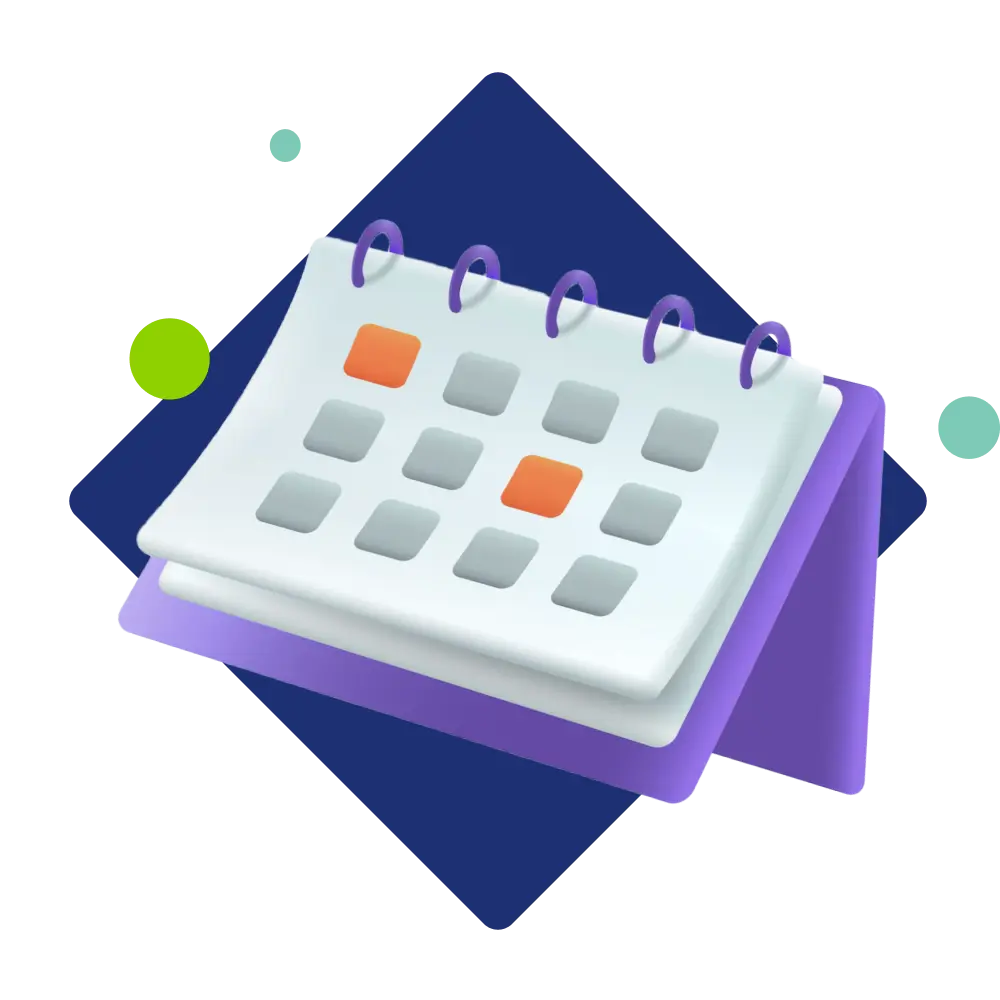 CHAPTER 4
Akeneo integration project planning and implementation
As we've seen in the last 2 years, each online business has different growth needs, operates  in a particular way, and there is no standard procedure that is valid for all. Based on the experience we have had in implementing PIM systems with Akeneo, we can confirm  that most of the following steps are required.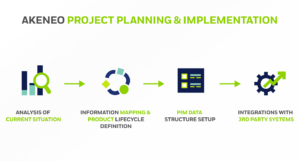 Identify needs and opportunities
How is it being done? What is being done?
As the first step of the project, you need to identify – yourself or with Akeneo software consultants like us – the current processes of the product, how the product information is managed, the enrichment of information, and where it reaches. What are the systems or channels that interact, both input and output? It is important to know the starting point, and to know each of the elements that are available from the start of the project.
Elaborate on scenarios  
Armed with as much necessary information as possible, at i4 we help the client by proposing a scenario in which all the pieces related to product information fit together.
For example, there are companies that have ecommerce and ERP but do not have a PIM, many of them manage the catalog directly in the ecommerce solution, by hand, or through spreadsheets. In this case, an ecosystem is proposed that integrates each of these three components. In this way we take advantage of the resources that are already available, automate tasks, reduce human errors, and amortize infrastructure costs.
Another frequently occuring example is a client with multiple sources of product information and too many people spending countless hours trying to collect all the necessary information. The objective in this case cannot be more clear, to have a consolidated master catalog that is managed from the same site.
So, at this step you need to outline the possible scenarios and action points that need to be done.
Define the product life cycle
As the first step of implementation, the life cycle of the product is determined. At this point it's essential to know where it is born, who enriches it, and where it reaches. Here the basic but essential interactions are determined, each of the departments involved, the existing systems, the information providers, the responsibilities, etc. Once this has been achieved, the product life cycle can help dictate the next steps of setting up and implementing the PIM. 
PIM data structure
In this phase, the team responsible for the PIM, guided at all times by an Akeneo expert, identifies and builds the elements that will shape the master catalog. They'll then prepare the groundwork for receiving the information that will shape any product present at the time of analysis. The following elements are typically identified:
Channels

, such as ecommerce, printing, etc. where the information lands.

Locales

, language and country for regionalized information.

Currencies

, consistent with each region.

Categories

, category tree(s) definition.

Attributes

, all the characteristics within the universe of products are identified.

Attribute options

, some attributes must offer a list of possible values.

Families

, a certain type of product has attributes common to its siblings.

Family variants

, within a family there may be products that, due to the variation of one or more attributes, generate a new reference
Consolidation of the catalog in the PIM
Once the structure of the PIM is clearly defined, and Akeneo is prepared according to the needs of the client, a strategy must be defined to bring together all possible information on the products.
In general terms, at Akeneo we can create products in three ways:
Mass Imports

: Mass file imports are especially helpful when there are large product listings, or when the client is familiar with the use of files to process information.

Web API:

While this is sometimes a bit more effort, using the available web API helps when a (very) large volume of data cannot be processed from the source. In these cases, it is necessary to develop an ETL program (extraction, transformation and loading) which takes a little more time, but is very much worth it.

User Interface

: Creating the product directly from the user interface is the best option for very small catalogs. In this case, we'd consider companies that are just starting out or that only have a few products in their inventory.
Integration with other systems
Almost any integration you can imagine is possible through the powerful and complete Web API that Akeneo offers as standard. This means that the PIM has countless  possibilities  of integrating into your company's ecosystem, no matter the business solution.
Akeneo was created with API-centric approach that makes it easy to integrate your PIM with any system of you are currently using or plan to introduce.
From eCommerce, like Akeneo Magento or Akeneo Shopware integration to ERP, print systems, B2B portals and more, no matter your needs, you can rest assured that Akeneo PIM will fit seamlessly into your existing ecosystem and unlock future growth thanks to its vast network and exclusively built PIM integrations.
During the analysis phase, it's important to identify needs that may arise or benefit from an integration with other business systems. At this stage, they should be taken into account, leaving a clear path to facilitate these integrations at a later date.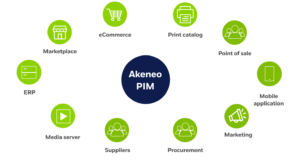 Akeneo offers a wide range of plugins which can  connect with other well-known tools on the market, for example with Magento. If a Magento connection is relevant for you, it's very important to ensure strong and consistent connectivity, and perform tests for proper operation.
If the integration with another system is done through a custom development plan, platform, or agency, tests must also be carried out to guarantee the correct integration functionality, and ensure the results are what they should be.
For more information on how to get started with Akeneko for your business, or to learn more about the perfect PIM setup for your organization, reach out to us with the contact form below! We'd be happy to set you on the path of growth through a well-orchestrated PIM setup.
Author
Enrique Martinez has been in charge of Akeneo PIM implementation and support for interactiv4 clients for 5 years. He is a systems engineer specialized in software development with more than two decades of experience, with an all-terrain profile that allows him to develop complex solutions from scratch to reverse engineering.
Need advise on Akeneo PIM?
Get in touch with us!