Customer engagement functionality in Adobe Commerce and Magento
26 Apr, 2022 / 12 MIN read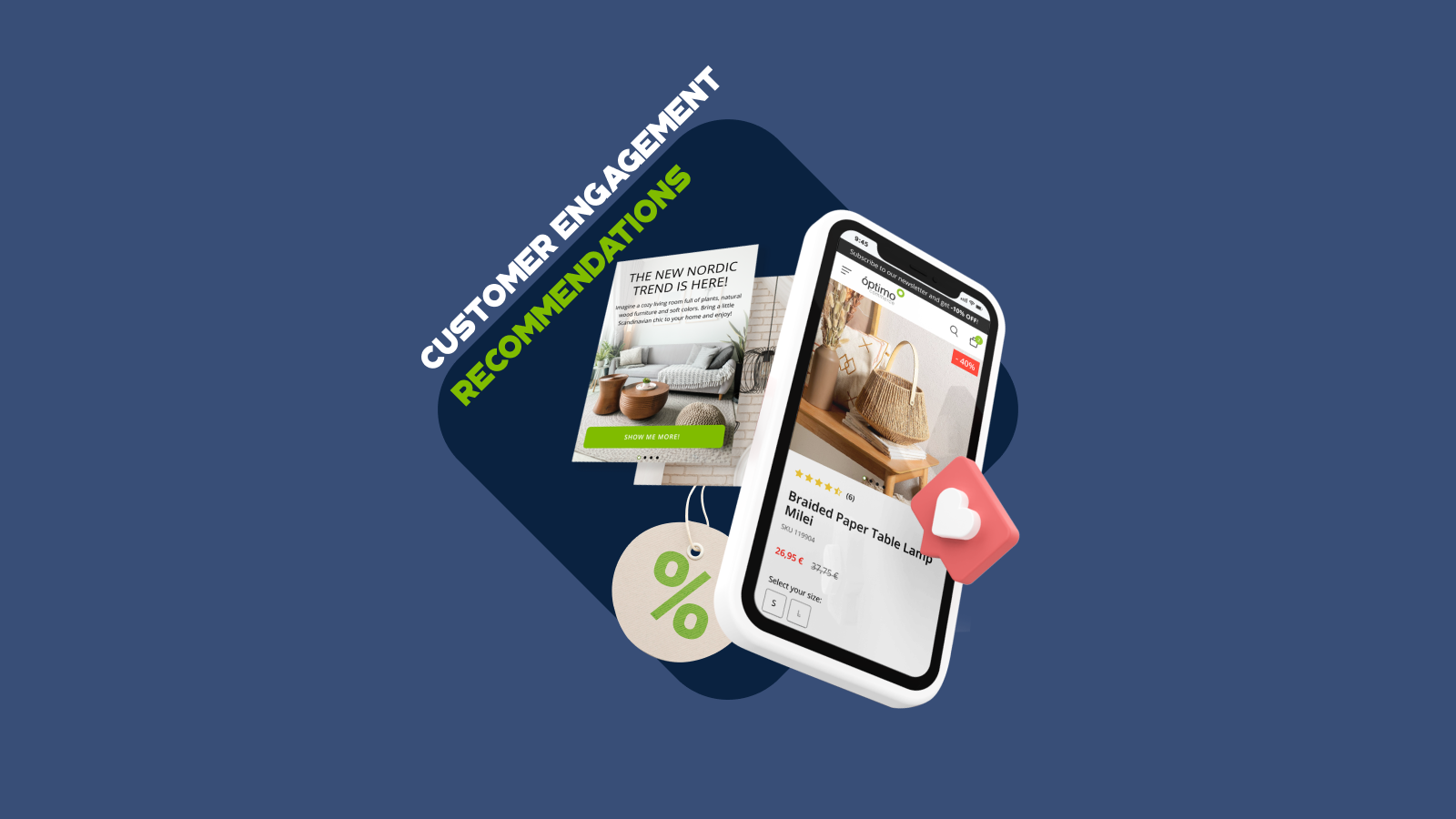 Creating a great experience for your customers plays a big role in how, and how often, they interact with your ecommerce store. That experience will also determine whether or not they come back, or decide to recommend your store to their closest friends, family, and coworkers.
In this article, we will take a closer look at some of the basic principles and tools on the market to help improve and maintain customer engagement levels, and give you a few examples of how to implement them into your own ecommerce solutions.
We will mostly focus on what's possible with Adobe Commerce and Magento Open Source, formerly known as Magento 2, to give you clear, real-time examples. But many of those mechanisms and features can be found in other ecommerce platforms as well. Or can be implemented through additional ecommerce store development.
It also goes without saying that no matter the functionality and mechanisms providing the insights from behind the scenes, one thing is a must for all customer engagement: a well-designed user interface. Without this in place, the other recommendations and examples we have here will not be as impactful. For more information on that, check out our article on how to improve customer experience and conversion rates in ecommerce.
Built-in functionality in Adobe Commerce and Magento Open Source
Whatever resource you consult for Adobe Commerce and Magento Open Source, you always find a line claiming how feature-rich both platforms are. And, that claim is true. There are many tools and mechanisms in place which can be leveraged for any ecommerce businesses. In this article, we will try to cover features which create the largest impact based on our previous experiences.
It's important to note that some customer engagement mechanisms like AI-powered recommendations are only included in the paid Adobe Commerce version, but we'll be sure to highlight these caveats along the way.
1. Catalog Price rules
A key component that influences consumer purchasing decisions is price. This is probably the very first thing a person will notice when it comes to making their purchasing decision, and will determine whether or not they return to your store, or consider it for future purchases.
Ecommerce platforms like Adobe Commerce and Magento Open Source have built-in functionalities to quickly implement flexible pricing and discount offerings to help simplify your life as a merchant. It also means consistent results and opportunities for discounts for your customers.
Catalog pricing rules provide the possibility to apply conditions to all the products in your catalog which may fit a specific need. For example, we could apply a 10% discount to all t-shirts in your store, or 5% off everything of a certain brand. Do you need a fixed discount amount for specific products? Not a problem. Even the duration of each condition can be set, if for example you'd like to provide wholesalers with a 10% discount for one week only. All of this can easily be configured from the admin panel and is part of the core functionality for each tool.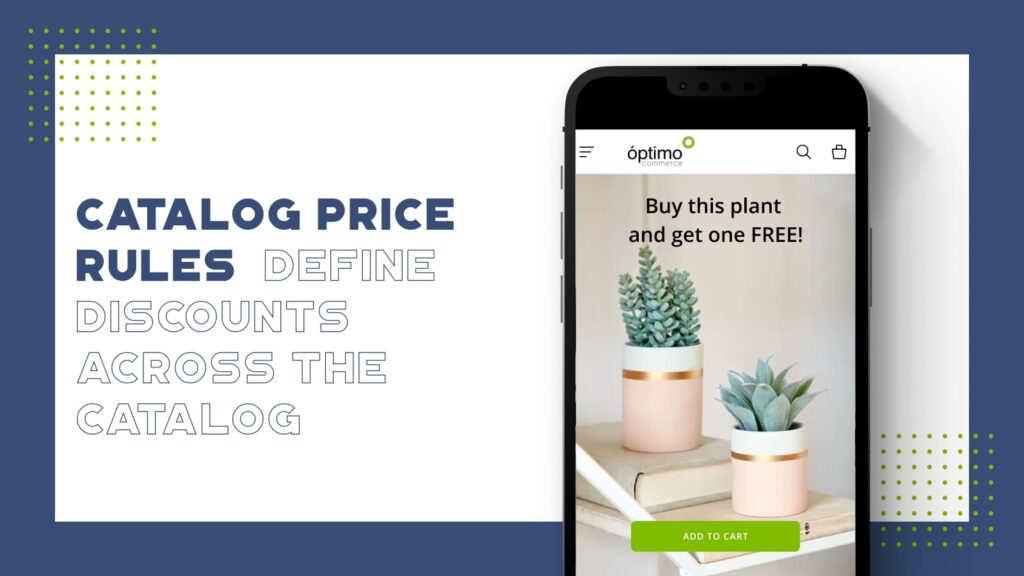 Take it a step further by highlighting pricing discounts and opportunities so that your customers don't miss a beat. Easily feature your offerings and discounts with homepage sliders, other dynamic blocks across the homepage and other pages across your store, and product labels. It's a powerful way to promote the event or product in your store and increase revenue while providing a valuable customer experience.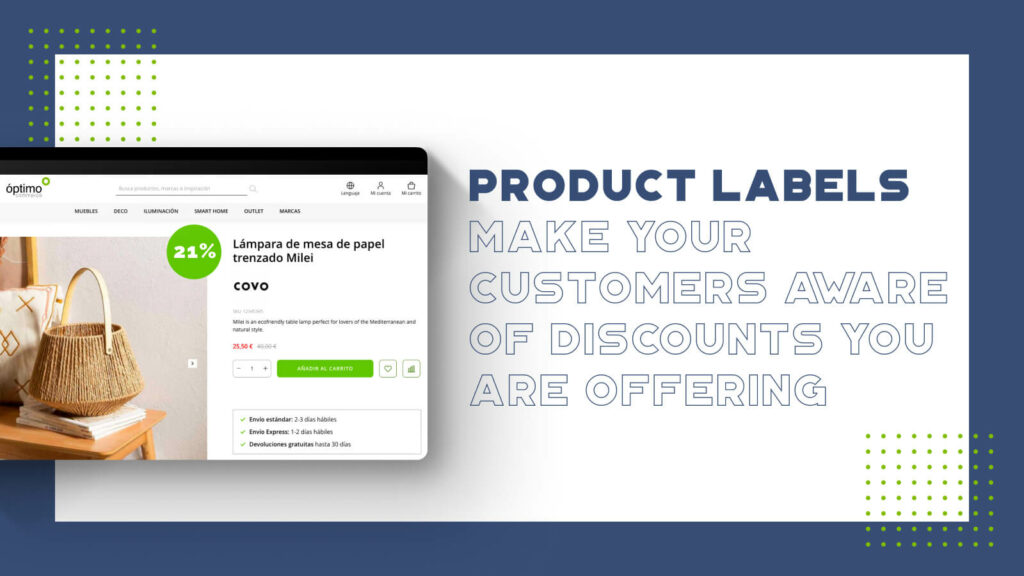 2. Cart Price rules
Similar to catalog price rules, cart price rules allow discounts to be used for items that have already been added to a customer's cart based on specific conditions.
One of the most common examples of this is free shipping for products at checkout being configured with the help of cart price rules.
It takes a few clicks to set up, but has a huge positive impact on the number of successful orders. 40% of European shoppers claim that they will abandon a cart if they find purchases over €150 do not have free shipping, 69% of European online shoppers are likely to add another product to their shopping cart in order to reach a free shipping threshold. And these statistics only apply to Europe, imagine the possibilities on a global scale!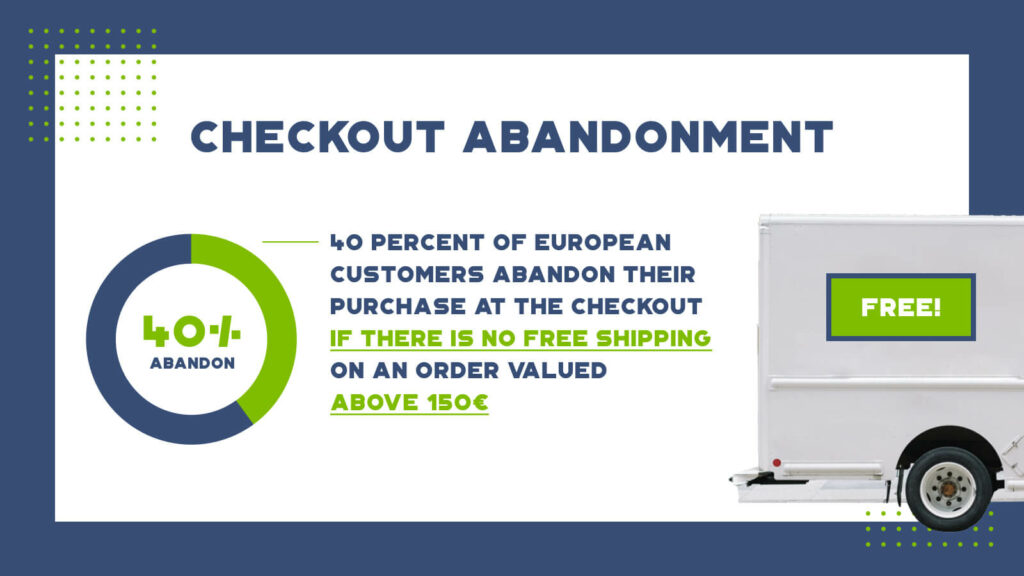 Another great way to persuade customers not to abandon their carts at checkout is coupon codes. It's easy to advertise these across all your campaigns and website pages to further enforce the discount option on products or amounts.
The Adobe Commerce version goes a step further by providing the option for bespoke customer segments to be used or created to apply as conditions for cart rules. Implementing discounts for customers based on dynamic variables such as customers who purchased more than a specific amount per their user history, or for day-of birthday promotions, or customers who are subscribed for a newsletter is easily configurable. The list of conditions, and possibilities, is endless.
3. Related products, upsells, and cross-sells
Utilizing the power of related products, upselling and cross-selling product relations is a smart way to visually show a customer what they may be missing. It's also an intuitive and logical method to highlight potentially needed products, and to boost the sales of related items in your ecommerce space.
By incorporating the paid features of Adobe Commerce, you can set automated actions for related products rules. This way you'll be highlighting related products up to certain conditions in a tactical way, without any kind of manual intervention to make it a reality. Not only is this a smarter, more enhanced way of working, but it saves you time and money when managing your ecommerce solution.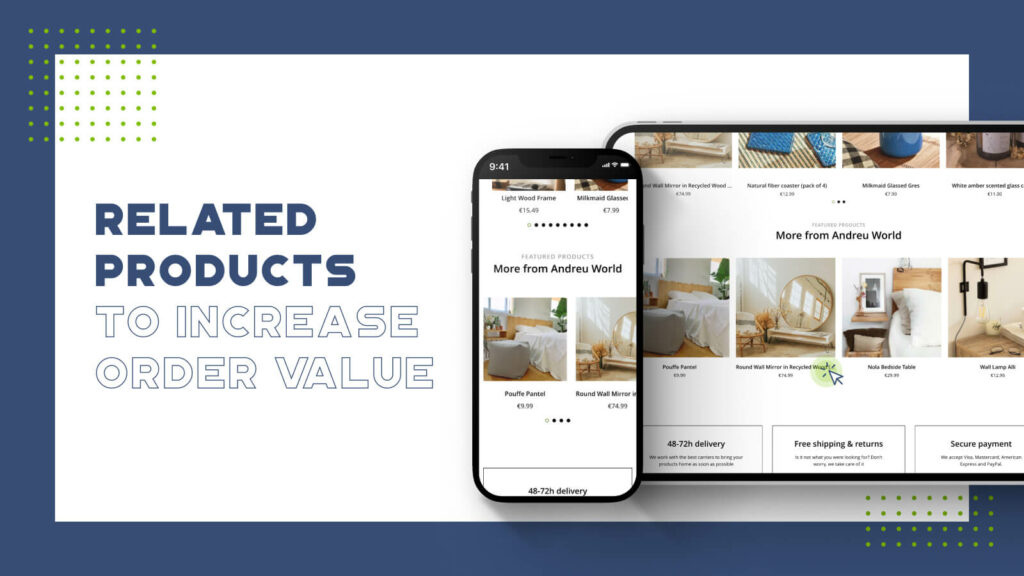 4. Wishlists
A wishlist is an incredibly effective way to reduce shopping cart abandonment and drive sales from customers who showed intent but didn't finalize their purchase.

With default Magento Open Source functionality your customers are limited to one wishlist per customer.
Adobe Commerce expands on this functionality to allow for multiple wishlists per customer, and allows for a gift registry option. This option provides more flexibility and access for others around special events that require an extra bit of attention to detail. They're perfect for birthday parties, weddings, child births, or any other special date or reason to receive gifts.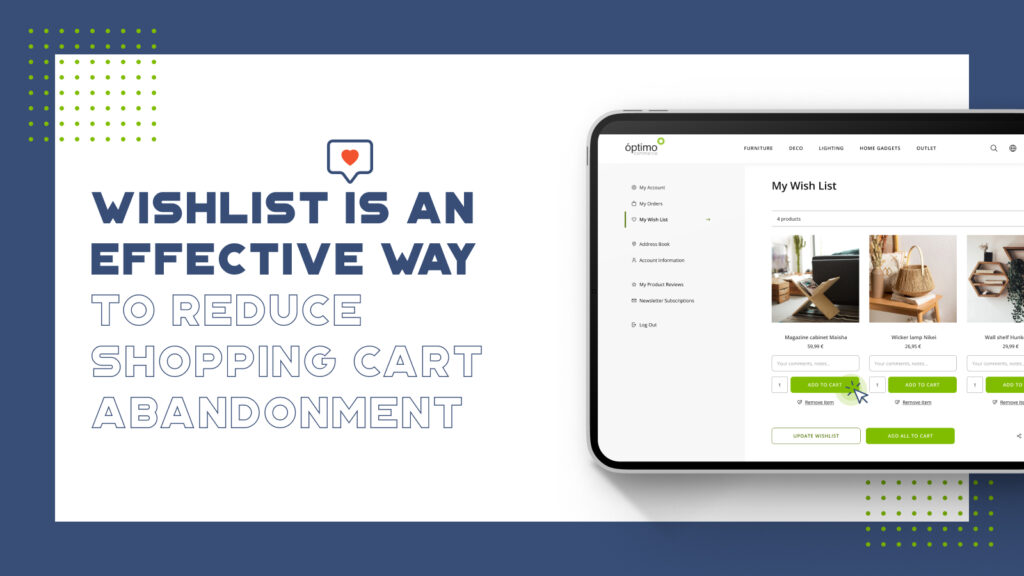 5. Abandoned cart email reminder
According to Baymard Institute, ~69% of online carts are abandoned by users. By implementing an abandoned cart reminder email, the average statistic shows that 45% of those cart abandonment emails are opened, and 21% are clicked through, resulting in 50% of those users finalizing their purchase, according to recent statistics. Who would have thought a simple reminder mail would serve as such a simple solution to increase revenue.
Consider implementing proper timings for these reminders and don't forget about the possibility to offer discounts (e.g. a coupon code) in the email for an added bonus and to deliver a more personalized customer experience. By reminding your customers about abandoned carts and encouraging them to complete their purchase, you can boost your store's revenue and profit.
6. Rewards Points and Loyalty
Rewards increase and help maximize customer loyalty and store profitability. Collecting rewards points and spending them on some goodies is even a hobby for some buyers. They come to your store to buy something fun, just to obtain more reward points which in turn helps them achieve a certain status, or receive a limited edition item. Plus it is always a good idea to encourage your repeat customers with anything that establishes more value.
Reward points are only available for Adobe's Commerce version and provide opportunities for customers to earn points through their activities, and redeem them at checkout. While it is possible to add this functionality in Magento Open Source, additional implementation and setup costs will be required.
Consider using loyalty programs in your web store to increase customer loyalty and provide that little something extra for your customer experience.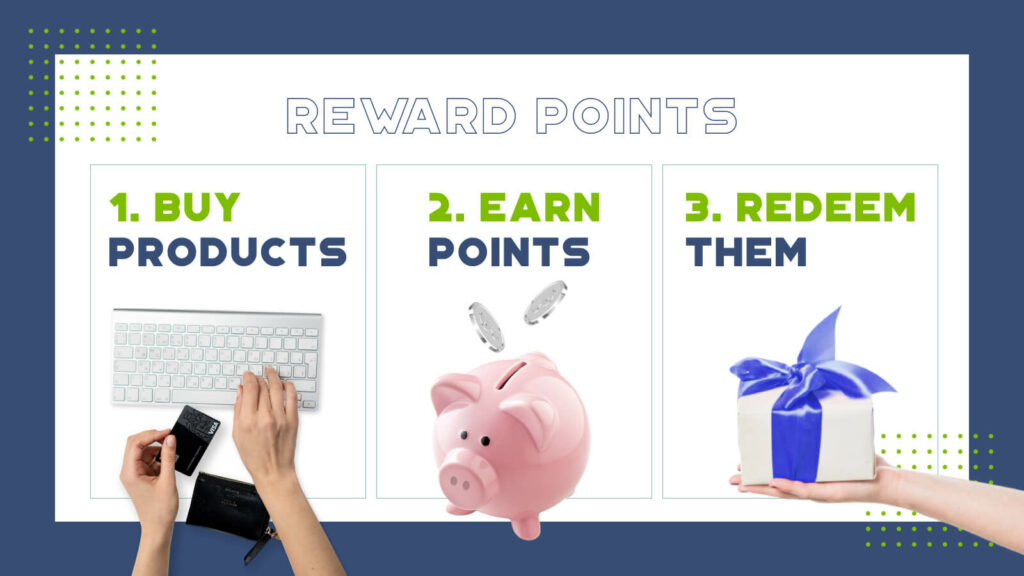 7. Customer groups
We all hate the seemingly random ads and offers that are emailed to us every day, or appear in our social media accounts. Advertisements are unavoidable these days but at least make them relevant! Your customers are thinking the same thing. By grouping your customers into market segments, it can help focus your marketing advertisements and opportunities on the customers who will be most likely to buy those specific products or services, and help establish and build loyal relationships with them over time.
In conjunction with catalog and cart price rules, your store can be tailored to offer discounts to specific customer groups. Not only does segmentation help with other statistical data, but in this case, it ensures customers see the offers that are most relevant to them and helps to positively influence their purchasing decisions.
8. Instant Purchase
A customer is most likely to purchase something from your store if they can quickly find the product they need, and quickly purchase without much input or hassle. Recent statistics show that reducing the number of form fields from 11 to 4 generates 120% more conversions at checkout.
By implementing an Instant Purchase option, users can quickly and effortlessly do exactly that. Especially return customers who may have existing customer data, payment, and shipping information saved in their account.
The only caveat is that the customer profile should have a stored payment method with vault enabled to really provide a smooth, effortless purchasing process. Without this option there are still benefits, the number of input fields and clicks will be reduced, but not as much as with vaulted payment methods.
9. Tier pricing
For those businesses selling products with potential to be sold in higher quantities (e.g. B2B segments, subscriptions, etc.), tier pricing discounts are a great way to engage customers to purchase more of your products.
The more customers buy, the bigger the discount they receive on the purchasing end.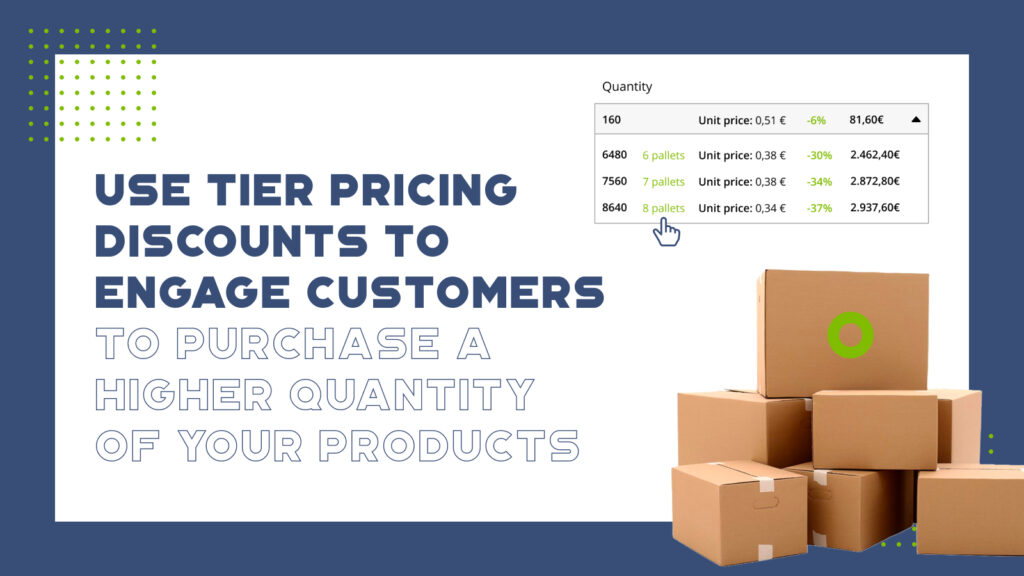 10. Product types
A detailed description of product types available in Magento is not a main point of this article; however, it's worth mentioning that some product types (like bundle products) engage customers to purchase more products, and increase your average order value.

For example, the bundle product type is where companion products are offered as a bundle which is represented as a better value-for-money option than purchasing products separately. Not only does this provide extra value for the customer but increases revenue in your store, and provides for a better customer experience through value.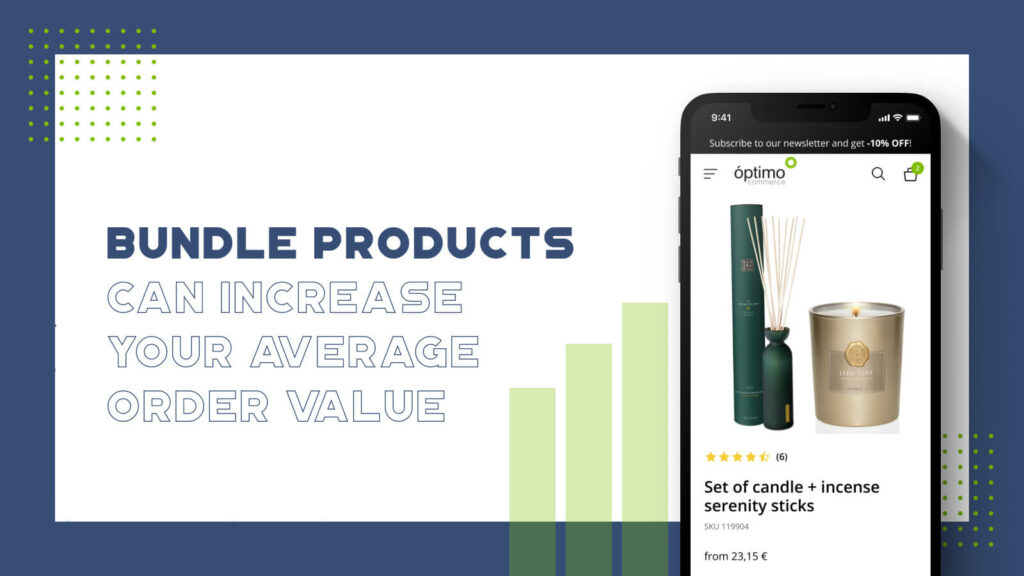 Another way to use product type to drive engagement with customers is a custom-developed "sample" product. This option allows you to fine-tune the product type you'd like to provide for your customer group, and engage them with a physical experience of what the final product might be like to have in their life.
This option works especially great with B2B sales, where certain products can only be sold in higher quantities. By creating a bespoke "sample" product type, this allows the end-user to associate a sample SKU with a basic SKU, which from a customer perspective means that they can purchase a sample to get acquainted with a product before purchasing a larger quantity.
A great way to entice your customers and users into exploring sample options is to include this on your product page. It's the perfect spot and the perfect option to catch all those buyers who may not have made up their mind yet on whether or not this is the right product for them. A low risk, high reward purchase option and customer experience.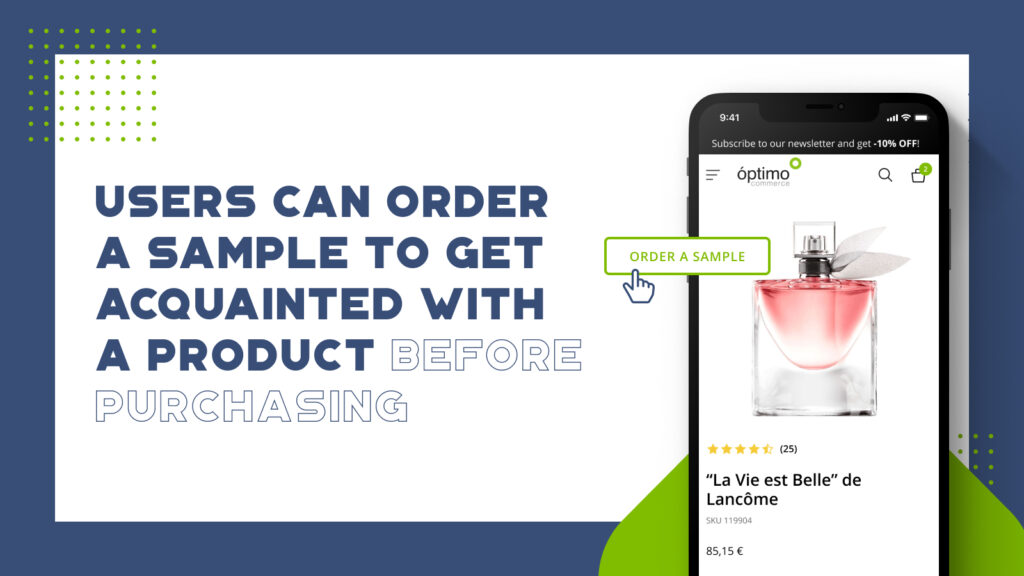 11. Live support
Providing live chat support allows your company to communicate in real-time with potential buyers who visit your store. Not only does this help to quickly resolve any disputes or issues a customer may experience, it provides the added benefit of acting as a knowledge base and support system to assist your customer in making the purchase that is right for them. This extra touch of a personalized shopping option helps build brand loyalty and create a really great customer experience.
Magento includes a pre-integrated live chat tool (dotdigital Chat) which can be implemented and used without further customization. An alternative live chat service could also be implemented if you feel this is a better option, and want to give your customers that little bit extra. One of our favorite options is Oct8ne livechat.
12. Product recommendation powered by Adobe Sensei
We all enjoy personalized Amazon offers, especially when they apply to our actual wants and needs. Thanks to the integrated Adobe Sensei option, available for Adobe Commerce, every business using this platform can achieve new levels of personalization for their buyers.
It offers a customized experience for customers in a way of "Customers who viewed this product also viewed", "Customers who bought this product also bought", "Recommended for you", and more. These product recommendations provide enhanced and logical options for users to make educated and associated buying decisions. Consider using Adobe Sensei to drive your sales and greatly improve your customer experiences.
Additional examples of tools that can engage customers
While the tools listed below aren't included in the default Magento setup, they may be worth considering when building your customer engagement strategy. Especially for those of you who are willing to spend a little bit more money to achieve a specific outcome.
Delivery date estimation
Delivery dates are an EXTREMELY important factor for customers when ordering products online. And these delivery timelines can really make or break a user experience with your store, especially during holiday seasons when customers must adhere to specific dates and deadlines. Lest we forget the nightmares when COVID started, and many businesses had problems with supply chains. Those delivery dates, and past experiences with them, become one of the top priorities for customers when making their purchasing decisions.
Delivery date estimations can be added to the product detail page to help provide transparency and clarity for a customer when making their decision. The logic for the delivery date estimations can be completely managed and changed at any time via the admin on a store view level.
Simplified registration, login, and checkout
As mentioned above, making for a faster, smoother, and simplified user experience will enhance the overall customer experience in a positive way. This applies to everything from purchasing to newsletter subscription to store navigation. The power to create a positive experience for your users starts with the right balance of simplification and completeness.
Our experience has shown that ecommerce solutions without a guest checkout option increased the complexity of registration and had a direct, negative impact on order completion, most directly due to the time needed to complete said order.
With that, Magento default registration logic was customized to make sure the email is the only needed field to complete a registration (password, address data, etc. can be set later).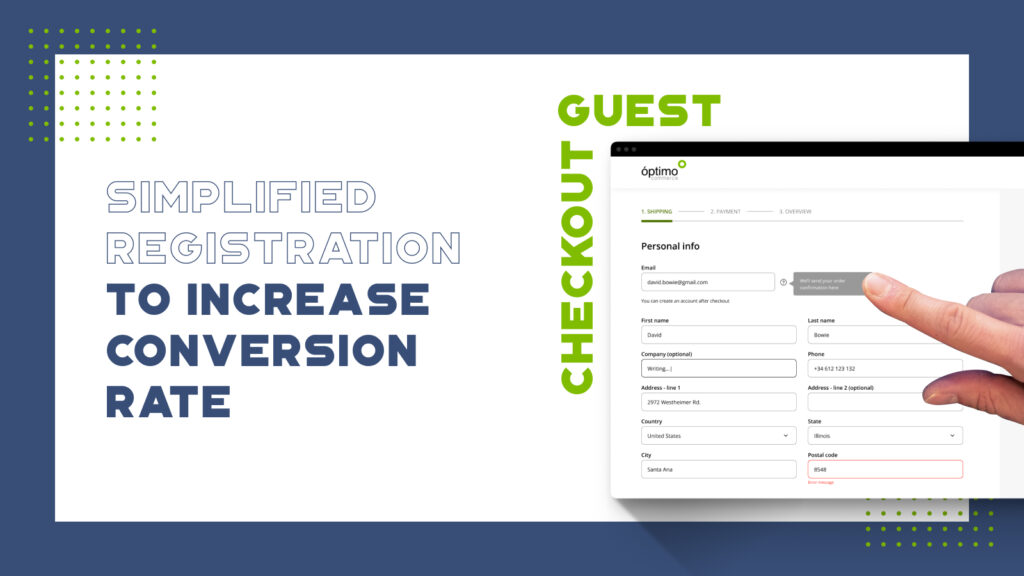 Another popular way of customizing Magento default registration process is enabling a Social Login / Registration (via Facebook, Gmail, etc.).
A quick, simple, and convenient checkout is a key factor for improving your customer experience and conversions. Although Magento 2 comes with the convenient Onepage Checkout option which allows for checkout in two steps, popular ways to further enhance the checkout experience is to implement some of One Step Checkout extensions available on the market. Thanks to the one step option, all the necessary fields are displayed at once without needing to complete multiple tabs or segments of information.
Free Gifts
We all love to receive gifts, especially when they're free! An added bonus here could be to offer free gifts for your customers who executed a purchase as part of a marketing strategy. Some of the available extensions or custom developments on the market allow for conditional protocols which provide a free SKU when a customer adds X products to a cart, or reaches X currency amount.
Having a plan is a must
No matter the way forward, to execute effective growth you need to have a well-defined plan. And combined with the right tools, custom or otherwise, on the market, you'll be in a prime position to overcome nearly any challenge. If you're looking for ways of increasing customer engagement with your Adobe Commerce or Magento Open Source store, a properly tuned combination of powerful tools and strategy is always an effective solution.