We attended the european edition of Meet Magento 2013.
26 Jun, 2013 / 1 MIN read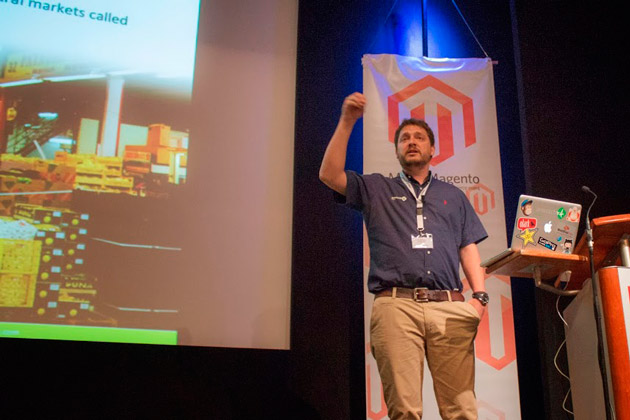 We couldn't miss the most important Magento event in Europe, which brings together developers, customers and members of the Magento Community.
We attended the two european editions, one on May 29th and 30th, which was the 4th edition celebrated in Holland, and June 3rd and 4th in Leipzig, the 7th edition of Meet Magento in Germany.
We had the opportunity to discover OroCRM thanks to Yoav, an easy-to-use open source CRM with built-in marketing tools for your ecommerce business. The CRM marketing and sales agree on!
(Stay tunned to get more information of this product, we will post a review later on)
Ignacio was in both events doing some networking and strengthening alliances with the rest of the members of Magento's Community. Besides, in Holland he presented Mercachef project, one of the best practices of Interactiv4, consisting in a fresh food marketplace for professionals.