Today is not just any Wednesday
16 Sep, 2020 / 2 MIN read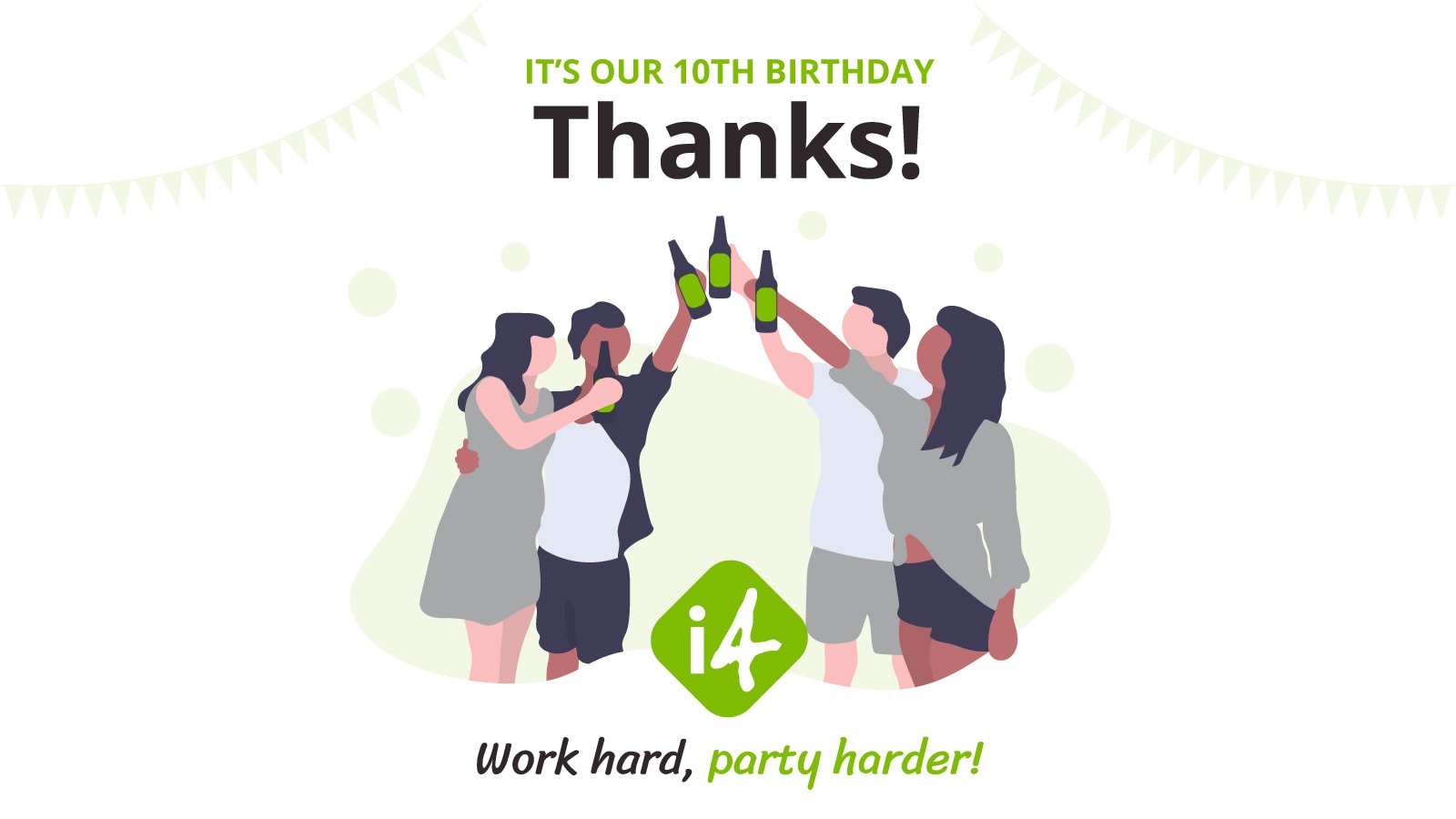 Today is a day to celebrate: we are 10 years old!
On this day, September 16, 2010, Interactiv4 was born from a clear vision that eCommerce was the future and that it was where we had to stake our own.
It seems like yesterday but a decade has already passed, full of commitment to customers, hard work, effort, and above all great enthusiasm on the part of all those who have formed part of this company in its 10 years of life.
The objective was clear from the beginning: to be a company of reference in eCommerce consulting, development, and implementation. Ambitious, yes, but the idea attracted us so much that we decided to launch without hesitation, bringing with us the accumulated experience of many years working on digital projects.
At that time, project development was mainly bespoke, based on a platform that you may remember: osCommerce. But others had begun to appear, like the early versions of Prestashop… and Magento, which was our choice. And still is today.
We want to thank Magento, now Adobe, which has recognized us as a model partner at a European level, and its entire community, which opened its arms to us and gave us the opportunity to organize and evangelize for Magento throughout Spain and the rest of the world at "Meet Magento" events.
A heartfelt thank you to our clients and especially to all those who first put their trust in us, those who recommended us, and those who continue to do so. To our suppliers and collaborators, and to our competition, who are also our good friends.
We want to give a huge hug to all the people who have worked in our company. We have learned from all of them and with all of them, we have grown professionally. You are our friends, part of our lives and with you, we coined our motto: Work hard, party harder.
Thanks to the many and that make up the I4er family today, in Madrid, Barcelona, ​​Seville, and Zaragoza. We want you to know that you are the best, that we are going from strength to strength, and that we will continue to strive together doing what we like the most: enjoying our work. You are Interactiv4.
Congratulations!