Meet Oscar Recio
16 Jun, 2022 / 4 MIN read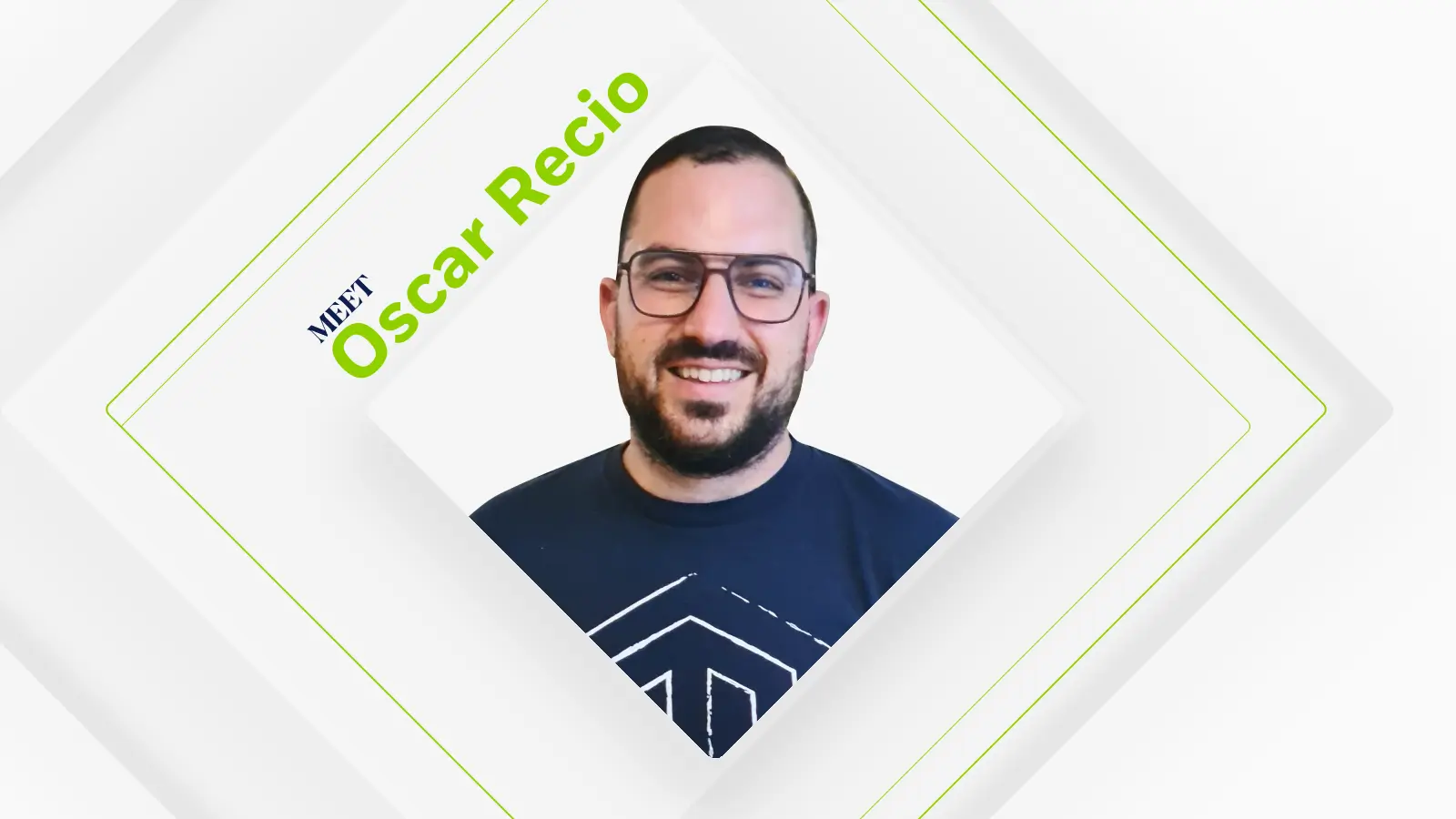 My role in the company
At Interactiv4, I am a eCommerce Evangelist and Lead Architect. My position allows me to research and boost the use of technology to ensure our clients' projects work at maximum performance, and with the highest technical quality. Providing high-level solutions has become the main focus of my role here.
In addition to this, I focus on training other co-workers within the company, so that they can be totally autonomous and provide exceptional technical quality.
My path
From a very young age I knew that computer science was my path, and once I started studying, I knew that programming was the specific path that I wanted to follow. While I was studying, I had the opportunity to join an ecommerce company with its own platform, and from that moment I knew that this was the field that I was passionate about.
I have worked for several companies; consultants, end customers, and also agencies. Of all these, I prefer the experience at an agency, since it allows you to develop yourself and add value at all levels.
From Barcelona, I moved to Zaragoza to continue growing professionally. Once there, I kept looking for new challenges and opportunities, which made me go to Madrid with Interactiv4. One of the best career decisions I've ever made. Finally in 2019 and thanks to Interactiv4, I returned to Barcelona, since Interactiv4 has an office there.
In Interactiv4 I have been able to work in different positions, which has helped me learn and understand all the processes and stages of launching an ecommerce store. It brings me great joy and satisfaction to work with small and large clients to develop very complex solutions that deliver on their stringent expectations.
In addition to all of the above, the last few years have afforded me the opportunity to give many talks about Magento and ecommerce. This helps show the potential that ecommerce presents in our ever growing markets and helps solve customer requirements. In turn, I've also helped my own colleagues to deepen their knowledge of Magento and it's endless world of applications.
The things that keep me going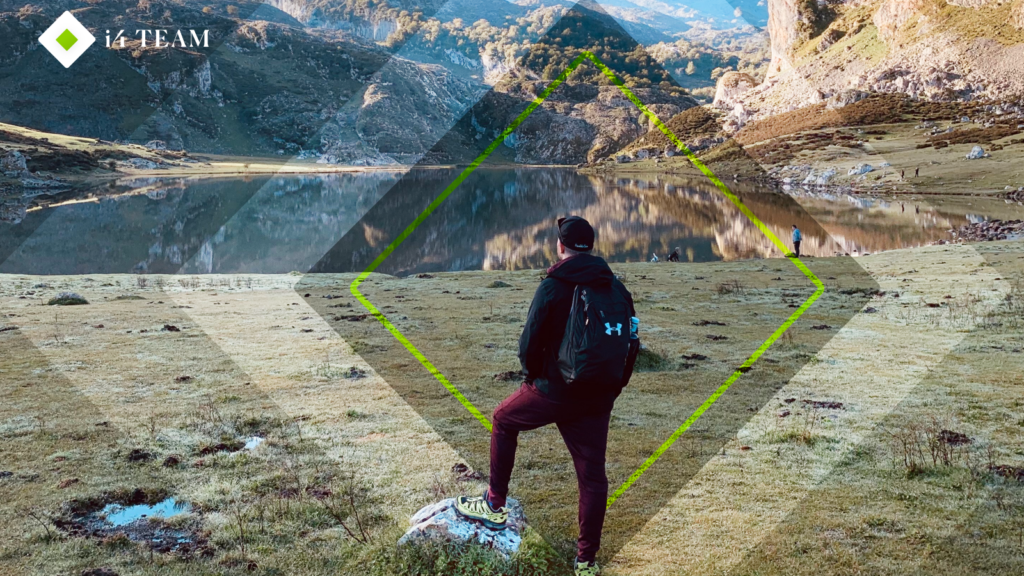 The things that make me feel alive are:
Friendships and family; when you live away from home for a long time, you realize that life goes by very quickly and that you miss many moments that you wish you could spend with them.
The tranquility of a town; we normally live in cities, where things happen very quickly, where you usually don't have time to disconnect and enjoy the scenery in front of you. Life is better when taken calmly.
Skiing; that feeling of freedom when going down a slope, that adrenaline that allows you to overcome different obstacles (such as trees or icy parts), or even getting to do jumps.
The mountains; the peace of mind that comes from hiking, being able to walk around and start a path with the aim of perhaps reaching the peak, but enjoying the views in our own time.
Open source projects; I love being able to contribute to non-profit projects where the only thing that is intended is to create a world that is better than the one you found.
The best part of my day VS the worst part of my day
The best part of my job or my day is being able to face challenges, which at first can be overwhelming, or that seem almost impossible to achieve. That pressure is what makes you get your act together, be focused on what you are doing, and give your best to make something impossible become something that everyone understands and that is functional.
The worst part is when we fail; we don't always get it right, and that feeling of not foreseeing something is a heavy one. In those moments, I always tell my colleagues that I don't want to look for blame but for solutions.
An advice for my younger self
Invest in cryptocurrencies, lol. Seriously speaking, I would tell myself that no matter how difficult life gets; there is always a path. Sometimes you might feel like you're running in circles, but if you are certain about your goal, you will get there. It is not necessary to run to get there first; the important thing is to arrive and if accompanied, better than alone.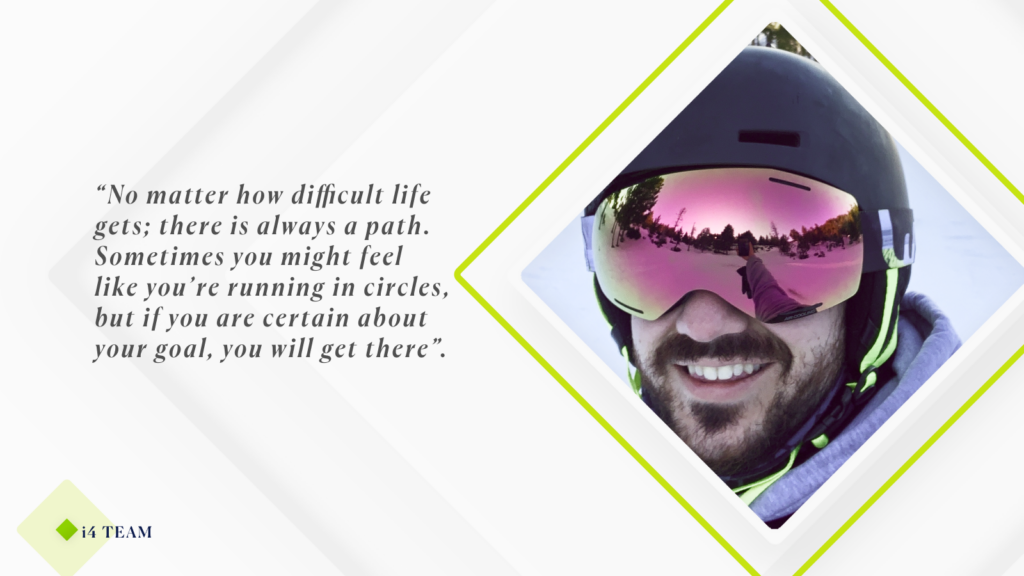 An advice for someone who wants to pursue a career path similar to mine
The first thing I would tell that person is to learn English, from there, you can get what you want. Being able to communicate and understand what is being said or proposed is the most important thing, whether in a course, in documentation or in a meeting.
There are many abilities that are not innate and that have to be repeated and practiced many times to achieve a specific result.
Things that surprised me from Interactiv4
I am one of the veterans of the company, and in all these years I have been able to see the evolution of the company; how it has been evolving in the right direction. As Seneca said: "if a man knows not what harbor he seeks, any wind is the right wind".
I am lucky to work with professionals of the highest quality, who have helped me grow and learn. They have also taught me to get back up after a fall.
One of the things that I value the most is the human quality of all the people who work at Interactiv4, who contribute however they can to make you feel at home, because sometimes a company can also be family. And that's how I feel here at Interactiv4.