Meet Commerce Spain 2022
27 Sep, 2022 / 1 MIN read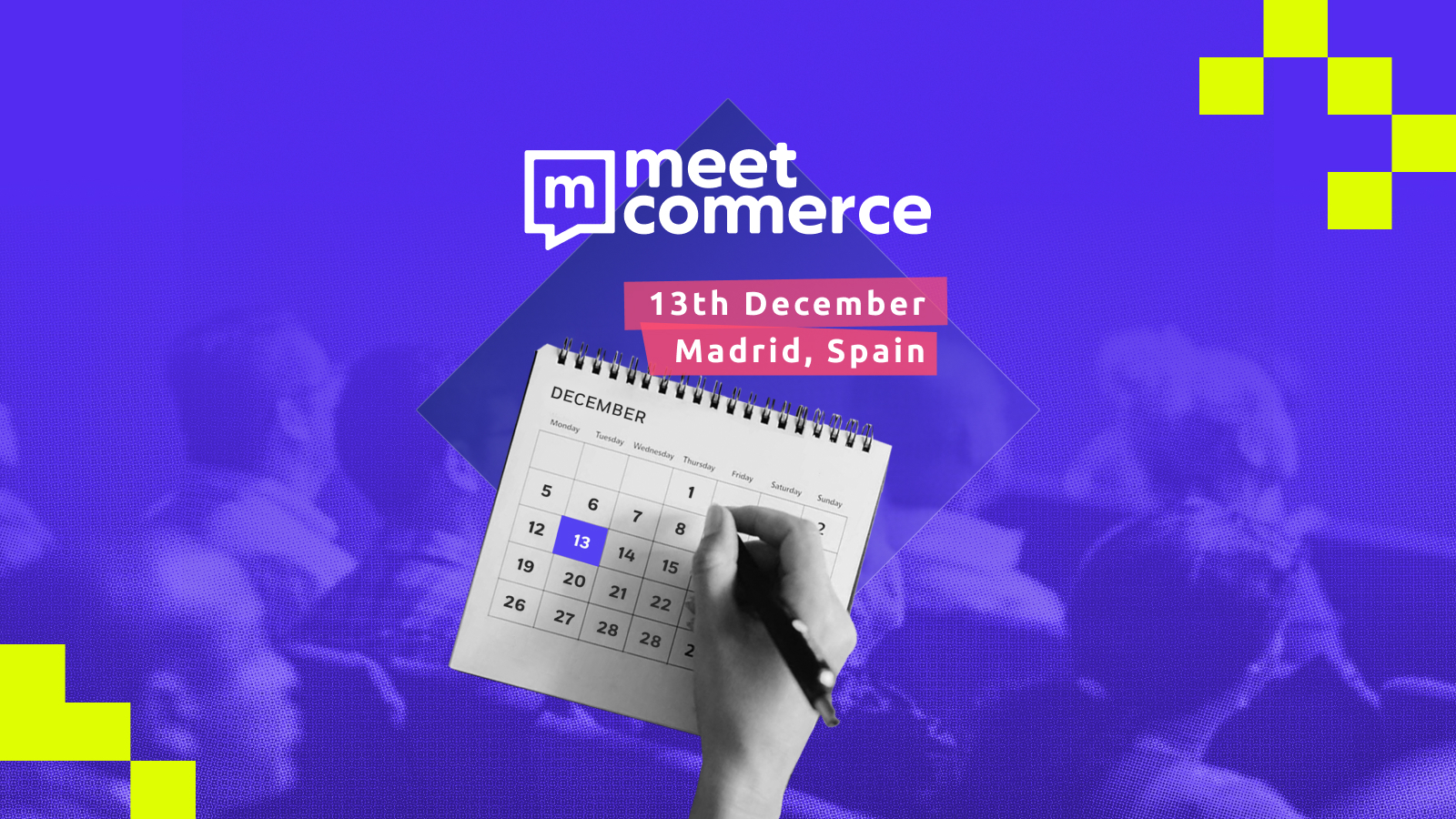 We are so excited to announce that the first Meet Commerce Spain conference will happen in Madrid on December 13.
Meet Commerce is a one-day event bringing together professionals at the intersection of commerce and technology: ecommerce practitioners, growth specialists, customer experience managers, digital experts, and business developers.
All the conversations will be built around how to grow commerce business with help of technologies, what software and methodologies solve particular business problems, what are success stories and learnings of other businesses who faced the very same challenges you do.
It's exactly 78 days that separate us from finally meeting each other face-to-face, networking, and finding new ways to innovate and stay ahead of the game in ecommerce.
If you want to become a part of it, let us know via one of the following emails:
To sponsor: [email protected]
To speak: [email protected]
More information about the event is on our website: meetcommerce.es
Talk to you soon!