Magento Partners Contribution Rewards 2018
25 Jan, 2019 / 1 MIN read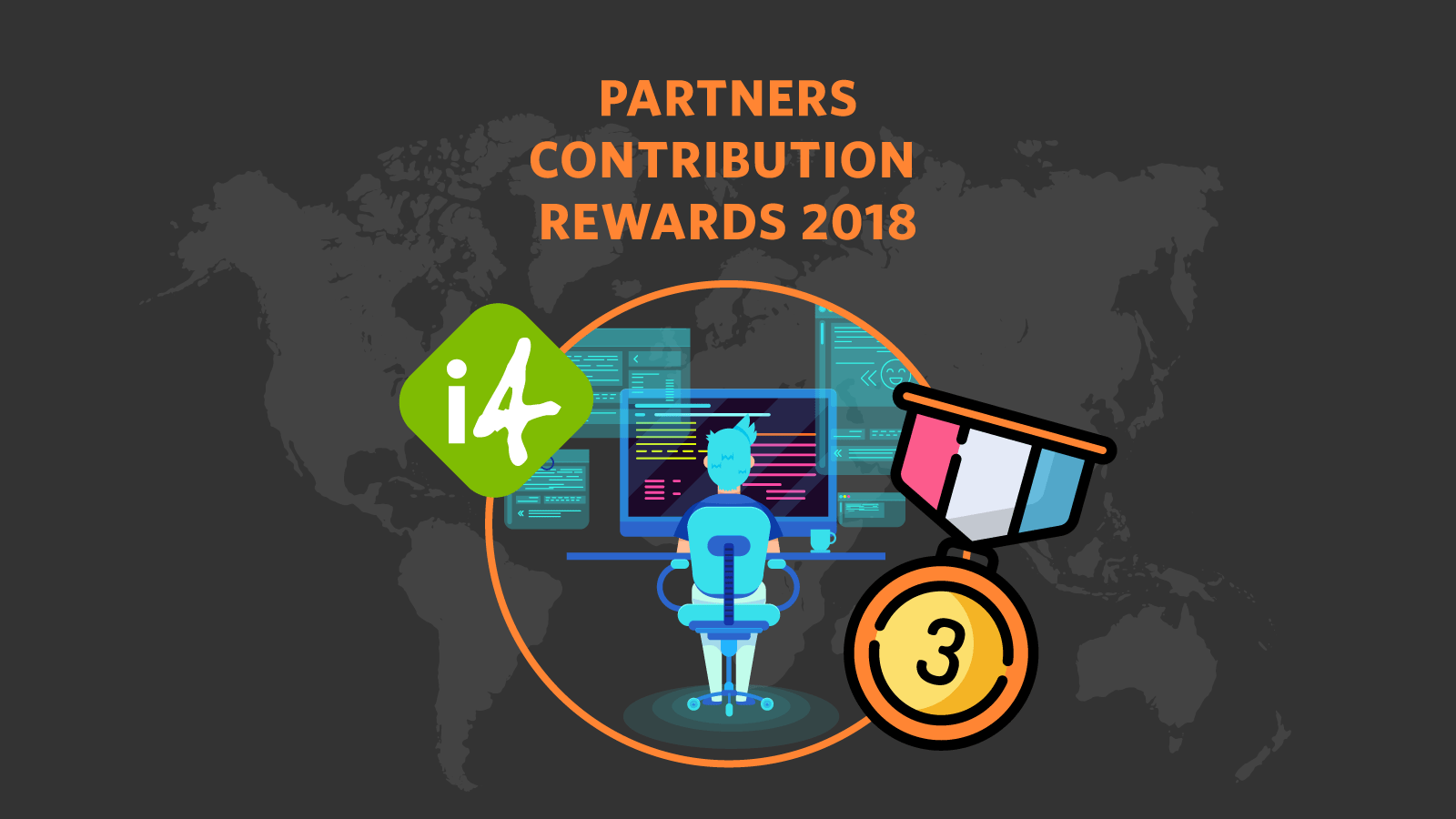 It has been published the contributions to the Core of Magento 2 in 2018 by Solution Partners like us and we are in the 3rd position of the companies that contribute the most in the world!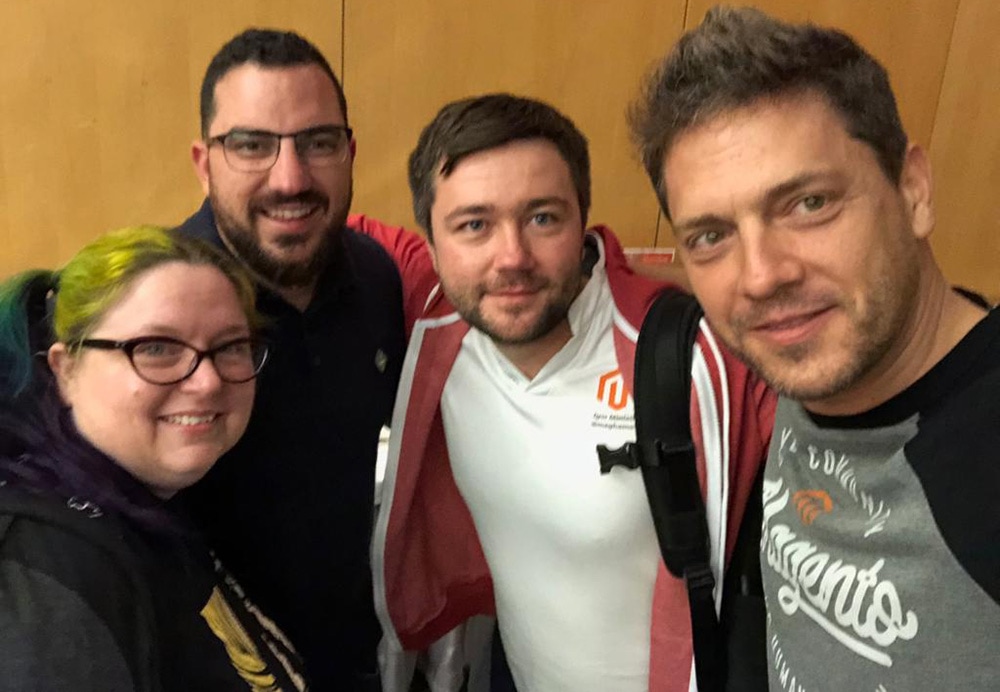 Picture with Igor Miniailo and Ikrell, from Magento Team.
We have achieved this thanks to the Pull Requests of our team that have been a total of 70, 69 of them accepted, created by a team of 11 contributors with which we have achieved 1411 points!
The contributors of our team in 2018 have been: Adrian Martinez, Michel Brito, Oscar Recio, Enrique Guadalupe, Cristina Diaz, Marc Rodriquez, Thiago, Martin Peverelli, Rebeca Martínez, Manu Gonzalez Rodriguez and Raul Mateos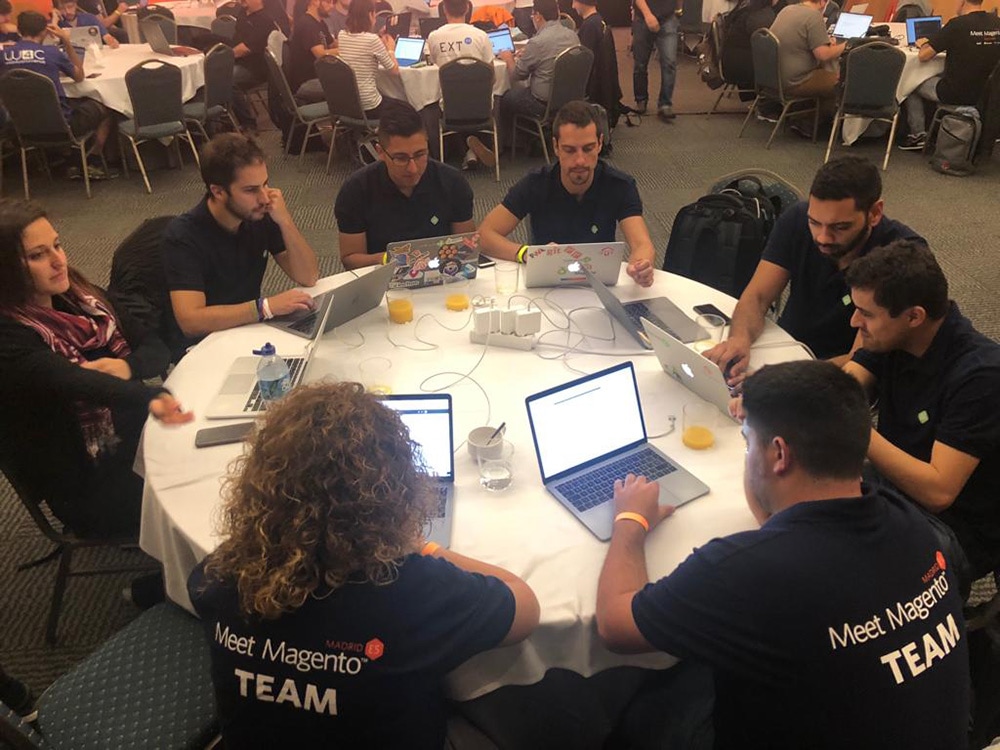 Between the versions of Magento 2.2 and 2.3 we have made 120 PRs, 73 of them have been made by our Magento Mantainer Óscar Recio, and 45 of the total of the PRs are considered of great complexity.
The first place is occupied by our colleagues Atwik with 419 created and 364 accepted, and they follow Krish with 494 created and 276 accepted.