How to get involved in Magento Community?
23 May, 2017 / 1 MIN read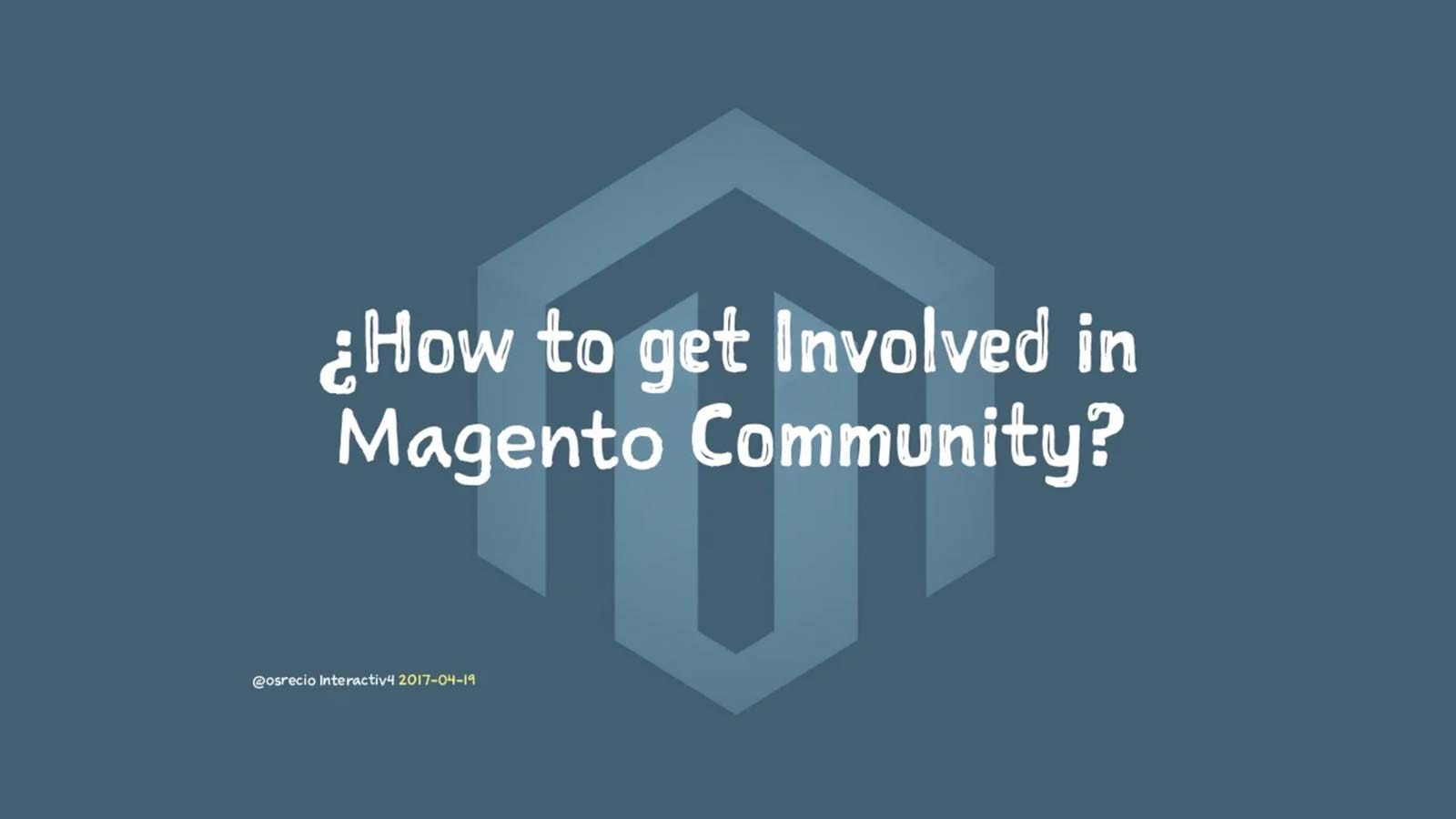 Our colleague Óscar Recio has been kind enough to share with us this interesting ppt on how to participate in the Magento Community. The other day on Facebook, we were told that the Magento Community is closed, I really disagree, even before being part of Interactiv4 I have always seen them open and eager to share knowledge. In our case, Óscar Recio is the living proof of this. Although we try to preach by our example day by day, as you can see in the image below.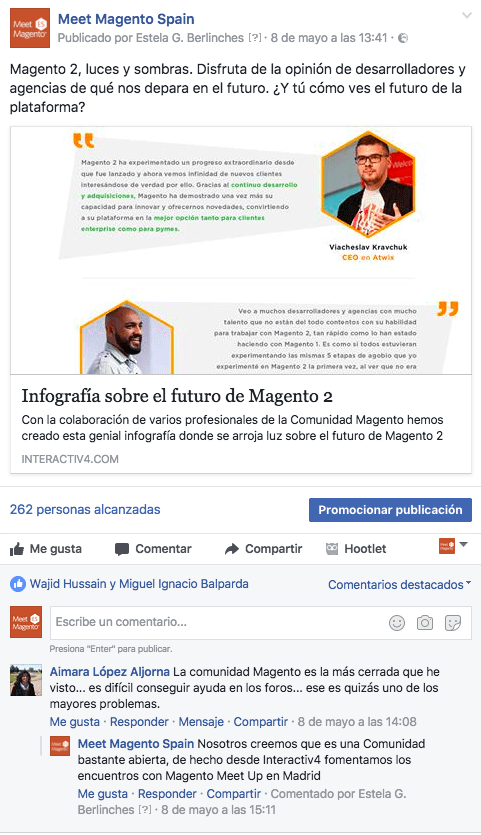 Although for tastes the colors and as well as opinions. As our colleague Óscar Recio was saying, this small guide has worked, in case you are interested in the Community, know how, when and with whom … Pearls of wisdom from our Magento Lead Developer.