Getting to know Pablo Benítez, CTO of Ebizmarts.
20 Sep, 2013 / 3 MIN read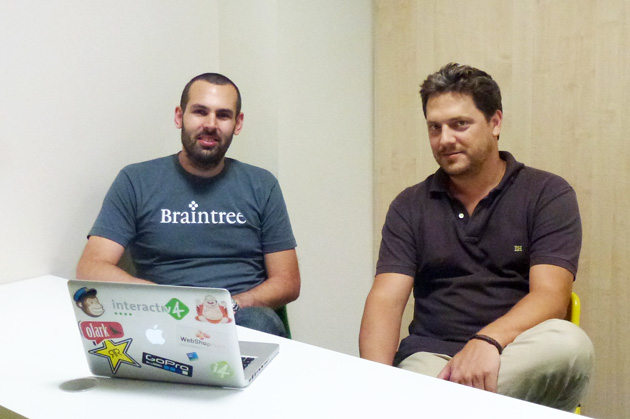 One of the things that makes Magento a unique platform is its community, to which Magento is an active member since the year 2010. During this time he have met a lot of interesting people with whom we share our passion for eCommerce and Magento developing.
For this reason we have designed a bunch of questions so you can get to know a little more these friends, partners and pals.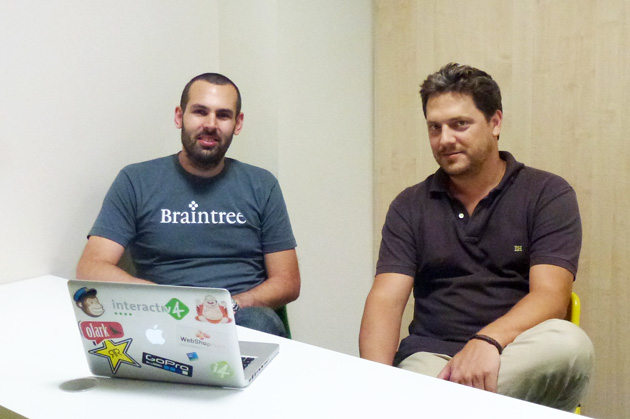 Today is the turn of Pablo Benítez, CTO of Ebizmarts (in the picture with Ignacio Riesco, CEO of interactiv4). Ebizmarts is a developing company with a high experience in eCommerce. They have been working with Magento since the first beta stages and we consider them masters of the platform.
¿The key to their success? Focus on customer service and developing extensions to help business to get the most out of Magento. The specialize in payment methods and integrations with email marketing systems, and they are partners with some of the best companies like Mailchimp or Sage Pay, that trust on them, among other things, because of their support level and professionalism.
Here you have his answers:
1. Tell us about where do you work and what is your position.
I am CTO in Ebizmarts, a Magento Partner with head quarters in Uruguay.
2. Linux, Windows or Mac? Why?
– Mac: Productivity.
– Linux: It's the best, but it has some complications, the video is not running, the network doen't work… with Mac you plug in and go.
– Windows: Puff, ¡I quit in Windows 98SE! ¡Good versions if the exist!
3. Which IDE do you use?
SublimeText 2, and a lot of plugins.
4. Do you use any control version system? Why?
We use GIT and SVN, everything hosted in Beanstalk. ¿Why? Well, cause it should be a standard, no one can seriously work without versions control, even in the the designs you have to review the versions of AI, PSD or whatever else.
5. How long have you been working with Magento?
More than 5 years now.
6. When developing, where do you look for help or support?
In Stack Overflow and Google generally speaking, but also I look for a lot deep inside the code with Xdebug.
7. Within the developing community, tell us whom do you know and what would you highlight of them.
¿Of developing in general? A lot, the great people of Unix and… well, I think Dennis Ritchie deserves a particular reference, if you don't know him, Google it!
8. What thing do you like most of Magento?
First, its community. Then, the flexibility, it offers a lot of possibilities.
9. And the thing you like less?
That there has been a little careless on the CE version.
10. If you could change 3 things of Magento, which ones would be?
– Its documentation for developers, 100% technical.
– That is going to be in 2.0 version, but change Prototype by jQuery.
– I would create a LITE version with the minimum needed for a small online store, with not so many extra modules.
11. What do you think about Magento 2.0?
I would like to see it, but for now its a project, I don't know when it's going to be a product, but I hope soon, community is anxious and collaborating very much to see it as soon as possible.
12. Ebizmarts stands out because of the development of market leader extensions, what could you tell us about the future of the company? Which are your future steps/goals?
We are working in our new product, a POS connected to Magento: Imagine the power of Magento in your retail store!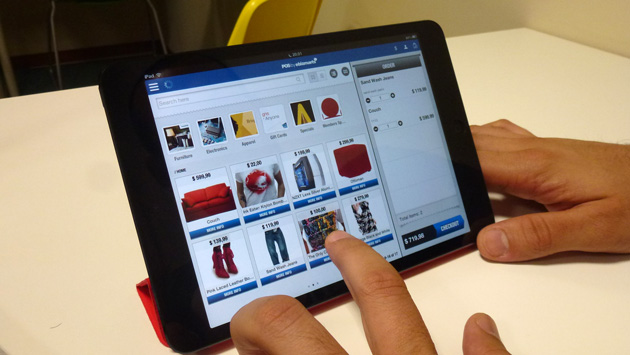 13. And the tricky question… What do you think about interactiv4?
¡It's so cool!