Getting to know Kalen Jordan, Lead Developer at Clean Program and creator of MageMail.
09 Oct, 2013 / 5 MIN read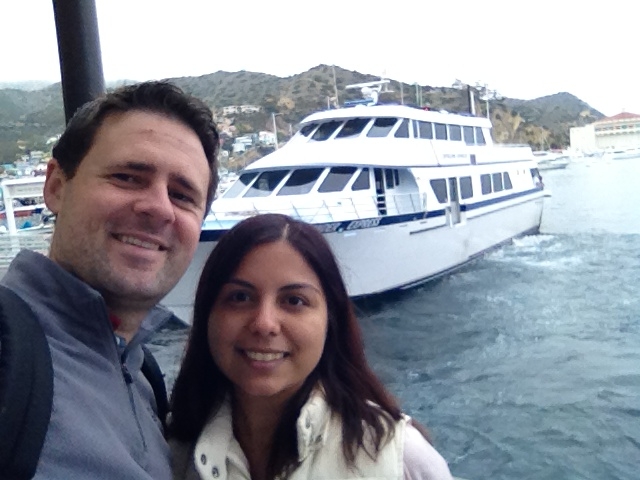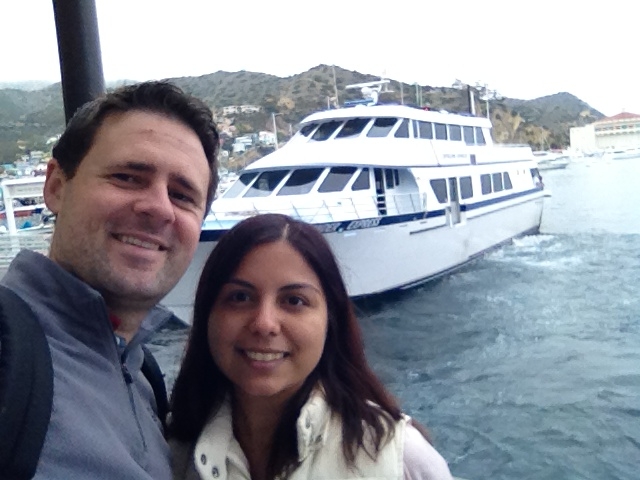 Today we want to introduce you to Kalen Jordan, another superstar within Magento community.
I had the pleasure to meet Kalen in the Imagine 2012. Bill Curtis introduced him. I have to say that talking to Kalen is always a pleasure. He is a charming guy and he is surrounded by tranquility and wisdom.
Do you know that feeling when you meet someone and you feel like you need to share things with that person and you can talk for hours about anything? That's what happened to me with Kalen.
When I met him he was part of the Sweet Tooth Dream Team. Now he has turned around his professional career and he is leading a couple of interesting projects. But it's better if he tells you himself.
1. Tell us about where do you work and what is your position. 

I'm the lead developer at Clean Program, a Magento Enterprise merchant that sells wellness products (shakes, supplements, etc). I'm also moonlighting on an extension called MageMail that helps merchants send out triggered emails to their customers.
2. Linux, Windows or Mac? Why?

I got my first Mac in April of 2011, and haven't looked back. I find that it's generally just a lot easier more stable than my old Windows machines. And I'm not smart enough to run Linux.
3. Which IDE do you use?

PhpStorm with the Magicento plugin. I used to use Netbeans but it crashed a lot and was slower than PhpStorm.
4. Do you use any control version system? Why?
Yes, I use Git. Was trained by the master Bill Curtis himself. It's hard to imagine writing software without version control. I used to use Subversion and I like Git quite a bit more – much faster for a lot of routine tasks such as diffs since it's distributed, and of course GitHub is awesome.
5. How long have you been working with Magento?

I first looked at Magento for a small freelance project that I started in January of 2011 – a payment gateway. I didn't know the first thing about Magento and wasn't interested in really learning the platform at that time.
Needless to say, it didn't go well. I was completely lost, and after managing to eventually beat the thing into submission, I hoped to never see Magento again.
Then, in November of 2011, I began to think seriously about specializing deeply in a specific open source platform. I was actually really tempted to pick OS Commerce because of my bad memories of Magento. But in the end, I did some research, and saw how successful and powerful it was, and I decided to bite the bullet.
So, I guess that makes it just under two years that I've been studying and working with the platform in depth.
6. When developing, where do you look for help or support? 

Stackoverflow and Magento Stack Exchange. Sometimes Twitter if it's a quickie.
7. Who are three people in the Magento development community that you've met and what would you highlight about them?
– Ben Marks – I got a chance to sit next to Ben during the LA hackathon, and it was a blast. He's got to be one of the funniest people I've ever met. He was keeping everyone entertained the whole time, while simultaneously cruising around the entire room to help people out with different issues. Ben really has a gift for helping other people within the Magento community.
– Colin Mollenhour – Got a chance to meet Colin at Imagine 2012 and then again hung out with him for a bit at Imagine 2013. He's such a chill, unassuming guy, you wouldn't realize what a genius he was if you hadn't seen all his projects on GitHub. I remember the first time I met him and we were sitting down at the party with some of the Sweet Tooth guys. And I was like – "guys! you know modman? this is the guy who wrote it!".
– Fabrizio Branca – Also met Fabrizio at the LA Bugathon. I was pretty star struck, especially after using so many of his open source modules and seeing his Angry Birds presentation. He was really fun to hang out with and added a ton to the atmosphere of the hackaton . Haven't had a chance to make it up to one of his hackathons in the bay area yet, but hoping to make it soon!
8. What thing do you like most of Magento?
I think I'd have to say the community. I love to interact with developers that are working with Magento regularly on Twitter, GitHub, and Magento Stack Exchange. Everyone is always extremely helpful and a lot of fun.
9. And the thing you like the least?

All the XML – one day we're gonna have to replace all our XML config with YAML.
10. If you could change 3 things about Magento, which ones would be?
I think it would be great if the project was run like a normal open source project on Github – where developers commit directly on a daily basis.
Also, it would be great if Magento had a dedicated community manager who was also a coder themselves. The Magento community is definitely large enough to merit that. I recently took a look at the Spree eCommerce platform. Although their community is dwarfed in size by the Magento community, they have a full time community manager that does an excellent job of responding quickly to community feedback.
Lastly, I think it might be cool if Magento sponsored magento.stackexchange.com as the official public support channel.
11. What do you think about Magento 2.0?

I haven't been following it too closely, but it looks like they've done a lot to modernize the stack, which is great. Looking forward to it coming out. I'm really excited about modules having all of their files in a single directory, so that we won't be having to get our symlink on any more to install modules.
12. What could you tell us about the future of your company? Which are your future steps/goals?

At Clean, we're hoping to expand our product catalog and continue to improve the customer experience. It will be interesting to see how subscriptions continue to evolve, they've been a successful revenue stream since we launched them a few months back.
With MageMail, so far my existing customers are continuing to show great profits with the extension, and I want to continue to add merchants into the family. Also, looking forward to doing a lot of split testing and optimization tailored for retail email down the road.
13. And the tricky question… What do you think about interactiv4?
You guys are the bomb! I've always been really impressed at how committed you are to the eCommerce space – not only as a solutions provider, but also an extension developer, and even with your own eCommerce site.
Also Nacho is always the life of the party at Imagine – he's my brother from another mother.