BrainSINS Smart eCommerce, now fully compatible with Magento Enterprise
22 Jul, 2013 / 2 MIN read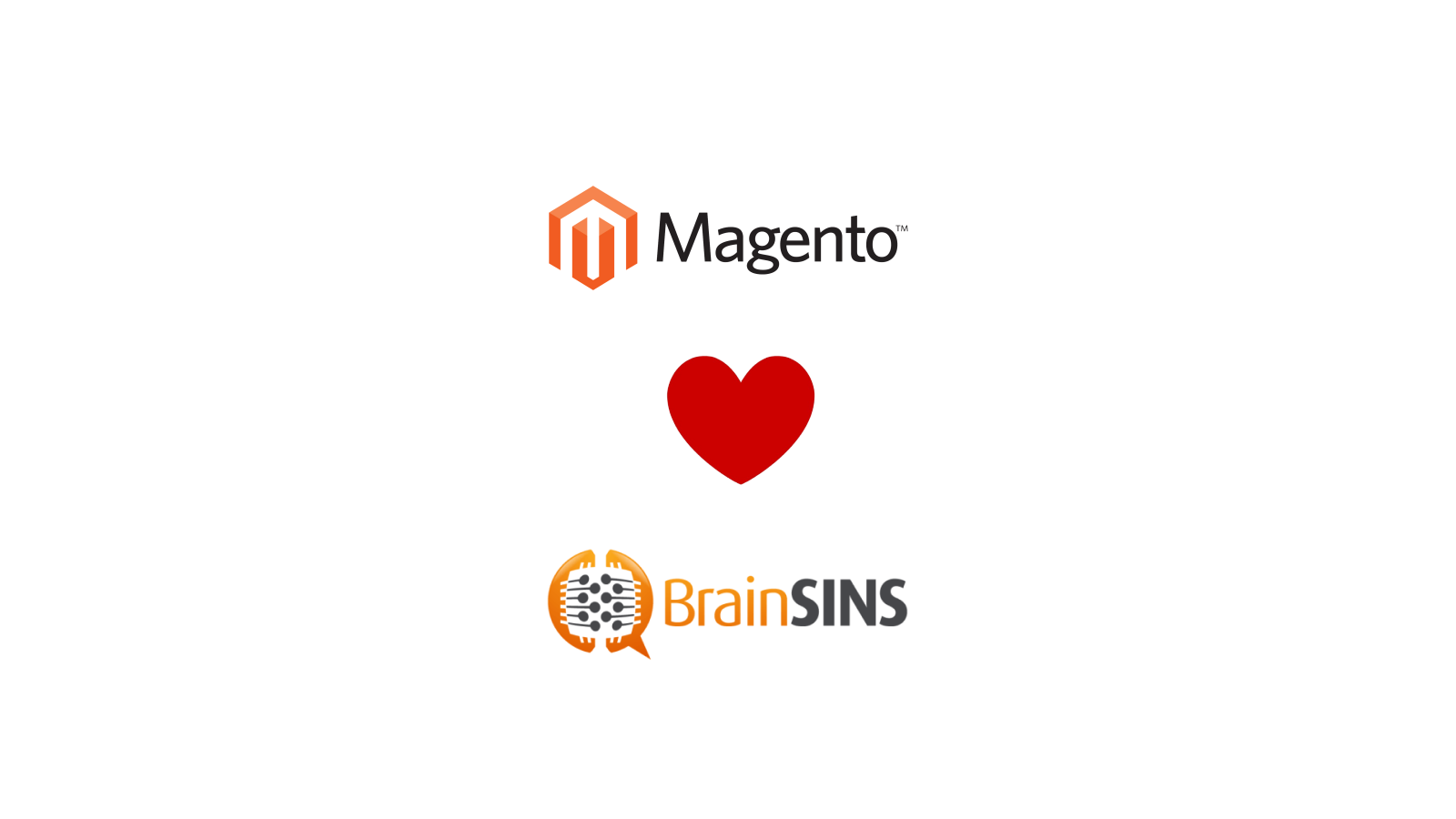 Do you have an online store and don't know how to get the best out of it? We show you how to do it with BrainSINS' extension Smart eCommerce, a 360º personalization suite to increase sales by 20%.
Besides, if you are using Magento Enterprise, it's your lucky day, cause the BrainSINS team -that is always on something- has developed its extension 100% compatible. That way BrainSINS makes possible for merchants using this advanced online store platform, be able to integrate it without any problem.
This compatibility is the result of the joint efforts of Interactiv4 and BrainSins. In the past weeks we have been working together and testing the extension to polish any possible interaction and offer you a proven and guaranteed product. Even though, if you run into any problem, BrainSINS provides top support.
The solution, designed and developed by BrainSINS, was already compatible with Magento Community Edition, and integrates personalized recommendations, eMail Retargeting, Behavioural Targeting, Gamification and eCommerce Analytics.
Some of the functionalities are:
Integrate into your e-commerce Amazon-like recommendations that drive conversions and sales, and make it easier for your customers to find what they are looking for.

Personalize all email communication with your customers, encourage engagement and recover abandoned shopping carts.

Easily create marketing rules that modify your e-commerce website or interact with your customers according to user behavior.

Use gamification to engage and cultivate the loyalty of your customers and grow a community of prescribers.

Full e-commerce analytics solution to help you understand the evolution of your online business.
BrainSINS is the eCommerce personalization leader company in the european market, we admire and consider them essential for eCommerce field. And their extension Smart eCommerce, has become the key to drive conversions in your online store. We saw it clear when the extension was released and since then, you can find it in Extensionbuffet, our Magento extensions marketplace.