Adobe Rapid Deployment Packages
Now more than ever, it is time to launch your eCommerce quickly, fully functional and adapted to the needs of your business
Start selling online in 6 weeks!
2020 has been a turning point in the world of eCommerce. Online shopping has changed, becoming the only way, in many cases, to keep a business running
You can count on the experience we have gained in the last 10 years working on more than 150 eCommerce projects in the B2C & B2B industries. Our team of talented designers, developers, and eCommerce consultants helps brands, big and small, innovate, scale, and achieve extraordinary growth by making your entire business faster, leaner, and easier to manage.
We are Magento Masters: We do know Magento in-and-out, from designing the platform to considering all the latest and upcoming changes.
We do Smart Experiences: For a merchant, this ensures the value to cost is aligned with your resources, priorities, and business objectives.
foto grande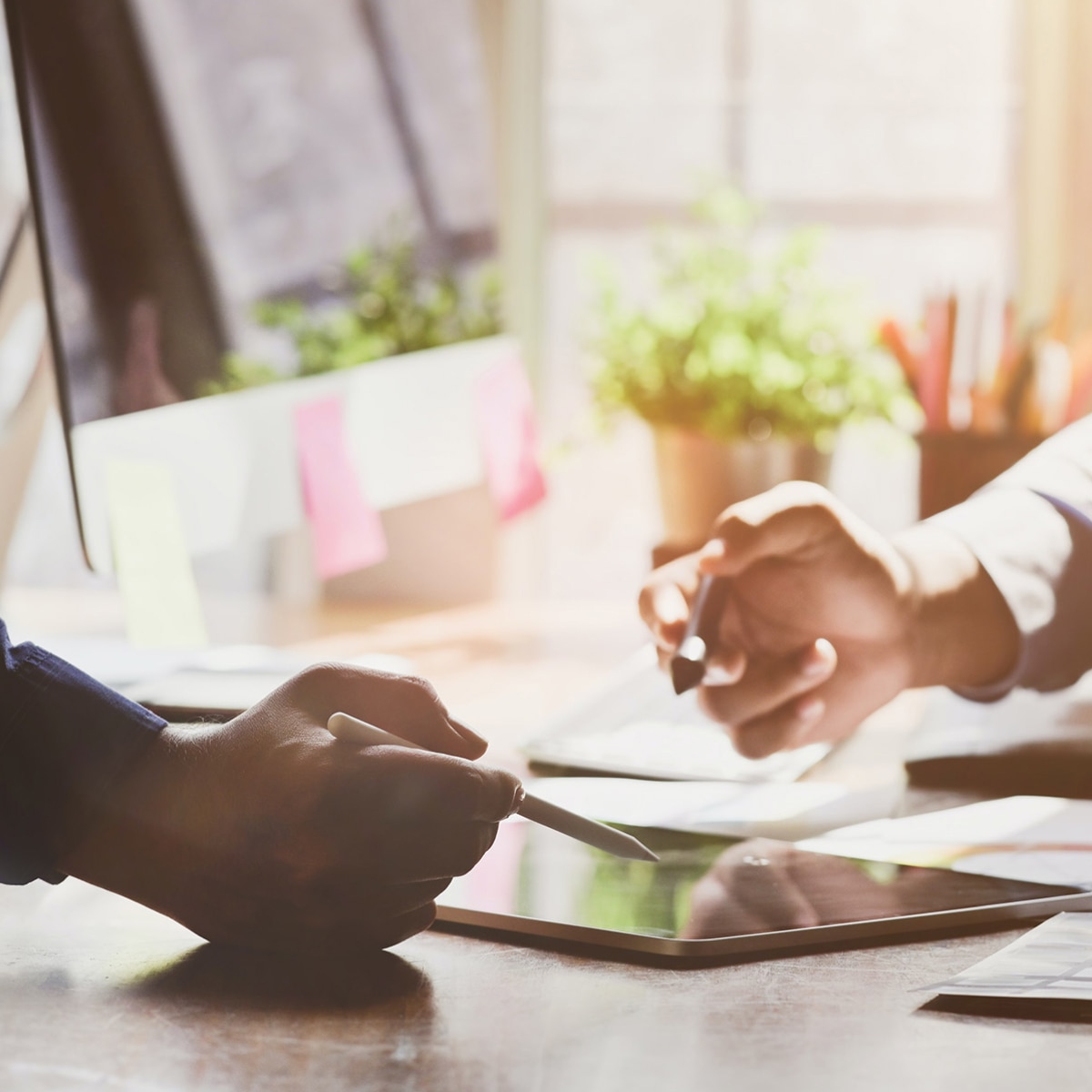 Why deploy rapidly?
Creating a webstore is one of today's biggest business necessities. But the logistics involved with launching it can feel overwhelming. To help businesses accelerate their digital growth, we have created the Adobe Rapid Deployment packages, an effective way to "Go Live" faster at an affordable cost. Rapid Deployment Packages can help you go live with a fully responsive and transactional Magento Commerce webstore in a little as six weeks. It gives merchants all the power of the Magento platform, expertly configured by our certificated team, with the tried and tested extensions and industry-leading partners to enhance the user experience.

All of this is delivered in a quick and robust on-boarding process from the discovery of requirements through to the build and launch.
Our Rapid Deployment Packages
Optimo Starter B2C

Looking to launch an eCommerce experience and start generating income quickly and effectively with a limited budget? With Magento you are investing in a solid solution.

The Óptimo Starter B2C pack is one of the most profitable solutions on the market and the best option for your needs.

After the release, we can help you to adjust and customize your store as needed.

Optimo Express B2C

Do you already have an eCommerce but need to power your brand, improve your online presence and deliver a better shopping experience?

The Express Package is aimed at merchants that want to have a more customized storefront, translating their brand's look & feel, as well as offering extended possibilities for more complex businesses requiring data migrations and system integrations.

Optimo Accelerator B2C/B2B

Your business has a strong eCommerce foundation but you are looking to stand out, taking your company to the next level and creating a complete customizable user experience?

Then your best option is Óptimo Accelerator, designed to meet the needs of your business and packed with extensions tailored to each industry, that includes complete data migration, custom shipping methods, transactional emails, advanced configuration and advanced search.
Packages features
Data

Migration

Data migration is essential to complement the operations of your online store. We transfer your catalog, products and clients to your new store so you can start selling right away.

Customized & responsive

design

Our team of designers will create a unique design for your online store, based on your brand, oriented to your customers and focused on conversion.

Improved

Administration

Our packages include extensions to simplify and optimize the day-to-day management of your store. Save time, reduce errors and have everything under control.

Advanced

Checkout

Designed to increase the conversion of your eCommerce. We work with the industry-leading payment providers, such as PayPal, Redsys, Stripe or Adyen.

Improved

Site Search

Our packages include Doofinder*, a site search based on artificial intelligence that increases your sales by finding the most relevant results for your customers.

Marketing

Tool

Your store will be a powerful tool for Recruitment, Loyalty, Communication Channel and Promotion: SEO setup, Google Analytics, Ads and Shopping connector, advanced catalog promotions and more.
Integrations
All our Óptimo's packages include pre-bundled integrations with best-in-class 3rd party payment gateways, search engines and marketing platforms
Select your package
Optimo Starter B2C
Optimo Express B2C
Optimo Accelerator B2C / B2B
Starts at 30k / 6 weeks
Starts at 50k / 14 weeks
POA
Project Discovery
2 days
3 days
Project Discovery and Consultancy included
Team dedication

Dedicated Project Manager: 40h
UX/UI Designer: 20h
Frontend: 40h
Backend customization: 20h

Dedicated Project Manager: 80h
UX/UI Designer: 40h
Frontend: 80h
Backend customization: 40h

Dedicated Project Manager
UX/UI team
Frontend
Backend customization

Magento
Magento Commerce1
Magento Commerce1
Magento Commerce1
Hosting
Adobe Cloud included
Adobe Cloud included
Adobe Cloud included
Scope
1 domain and 1 language
1 domain and 2 languages
Multiple domains and languages
Design
Custom responsive design
Custom responsive design
Custom responsive design
Catalog Import
Magento native Catalog import
Magento native Catalog import
Multiple integrations options: ERP, CRM, PIM, POS, CRM, etc.
Extensions
Basic Extension installation

UX
Marketing & SEO
Management and administration

Advanced Extension installation

UX
Marketing & SEO
Management and administration

Advanced Extension installation

UX
Marketing & SEO
Management and administration

Data Migration
Basic Data Migration (Clients & Products)
Basic Data Migration (Clients & Products)
Complete Data Migration
Payment-Service-Provider integration

Paypal Express
Credit Card

Paypal Express
Credit Card (Redsys/Adyen/Stripe)

Paypal Express
Credit Card (Redsys/Adyen/Stripe)
Others

Shipping methods
Default Shipping Methods
Default Shipping Methods
Default or Custom Shipping Methods
Taxes
Manual configuration
Manual configuration
Advanced configuration
SEO
Magento Basic setup
Magento Advanced setup
Magento Advanced setup
Social Share
Included
Included
Included
Improved Site Search
Doofinder Search*
Doofinder Search*
Doofinder Search* / Elastic Search
Google Analytics & Google Tag Manager
Included
Included
Included
Google Shopping feeds
Included
Included
Included
CMS pages
5 CMS pages
Up to 10 CMS Pages
CMS pages – ???
Transactional emails
Basic configuration
Basic configuration
Advanced configuration
Chat
Oct8ne Chat*
Oct8ne Chat*
User reviews
User Reviews and Ratings*
User Reviews and Ratings*
Marketplace feed integration
Channable*
Channable*
Mailchimp
Mailchimp integration*
Mailchimp integration* ???
CDN
Fastly CDN
Fastly CDN
Fastly CDN
Page Builder
Included
Blog
Blog Functionality
*3rd Party License required
Our process
1. Project Discovery & Setup

Kick off
Store setup (languages, taxes, shipping & payment methods…)
Catalog, products & clients migration

2. Design & Development

Design
Frontend & Backend development
Bug fixing
QA & Testing

3. Training & Go Live

Magento U Training on demand
i4 training for ecommerce managers
Go Live
Start selling online!
CONTACT US
Check our latest Success Stories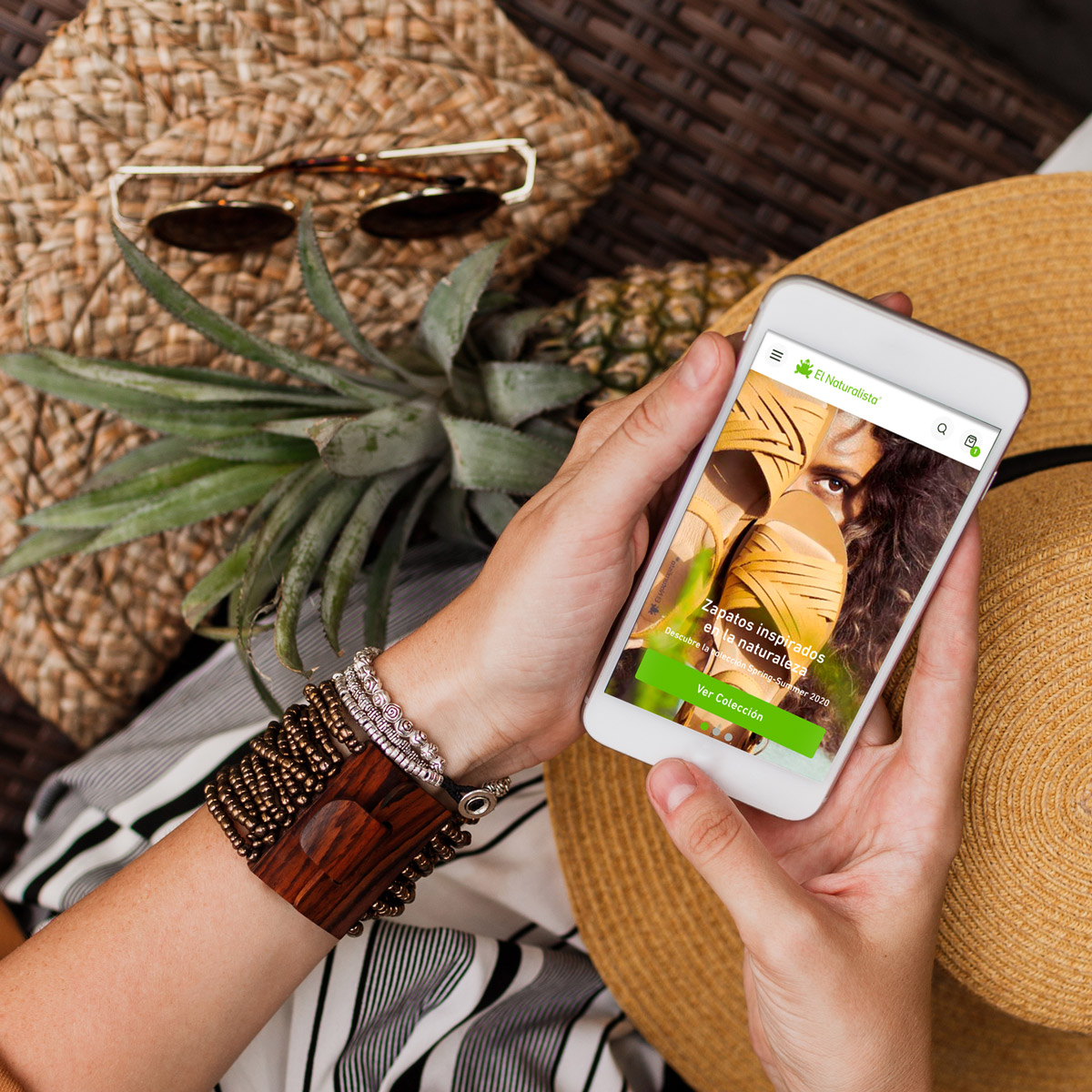 Private: Caso de éxito El Naturalista
B2C El Naturalista
El Naturalista es la primera de las 3 marcas que The Life Concept ha encargado a Interactiv4 para su proyecto de Internacionalización de su venta online B2C
Descubre el caso de éxito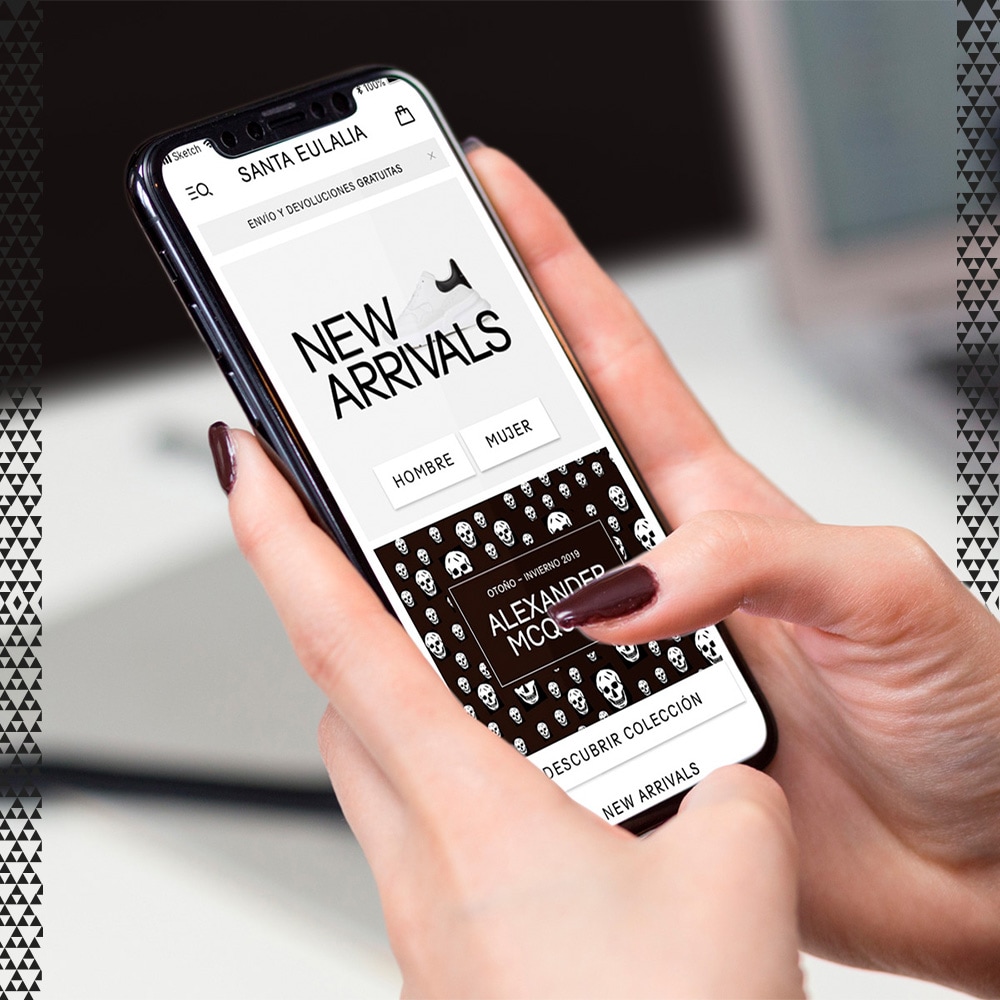 B2C eCommerce for Santa Eulalia
Santa Eulalia
Santa Eulalia, the most prestigious multi-brand luxury fashion shop in Barcelona and recognised as one of the 30 best men's shops in the world, has selected Interactiv4 as its technology partner for its international expansion.
DISCOVER IT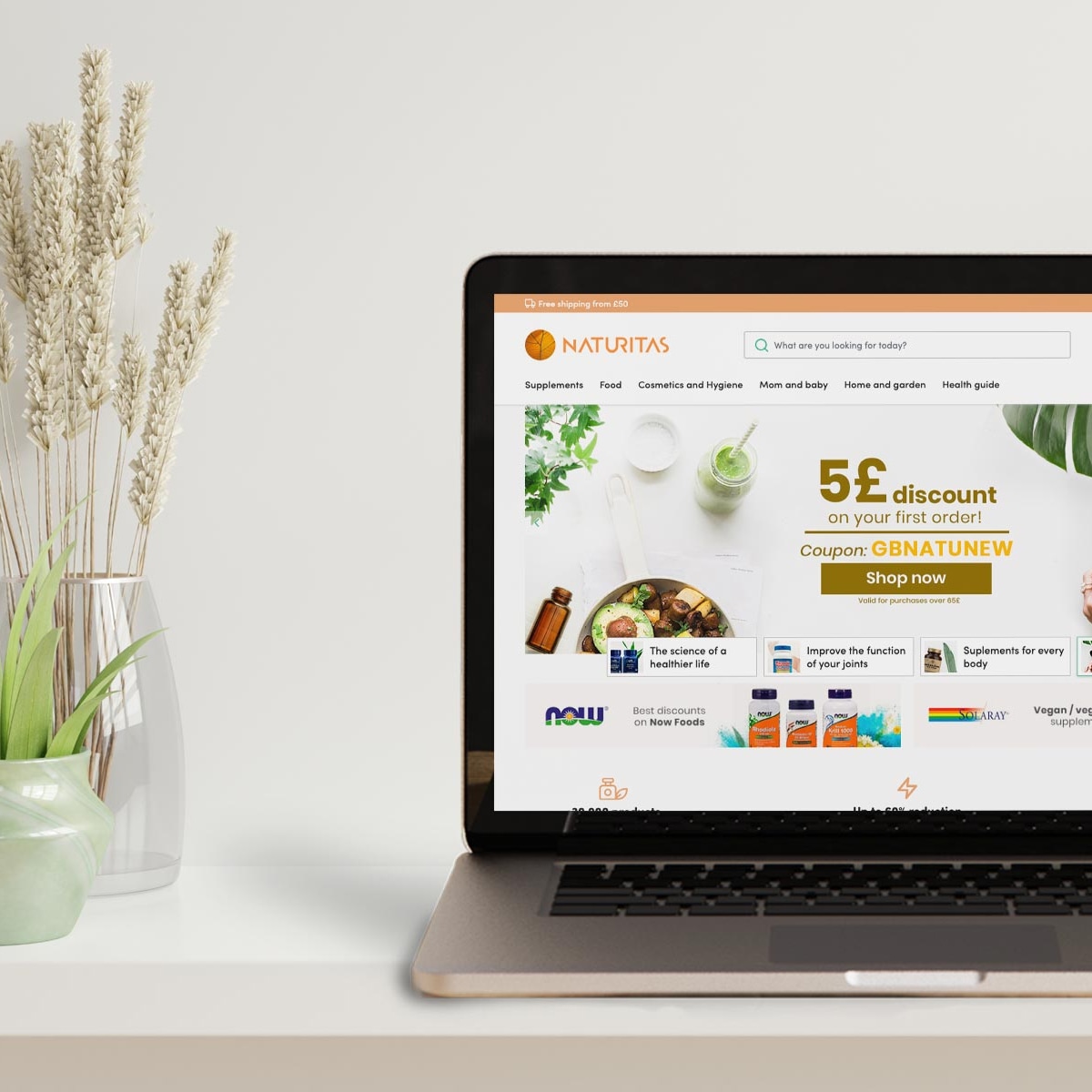 B2C eCommerce for Naturitas
B2C Naturitas
Naturitas has trusted Interactiv4 to evolve its B2C eCommerce with which it has managed to take a step forward in its stabilisation in internationalisation.
DISCOVER IT
Contact us
Contact us
We use third party cookies to improve our services and obtain statistical data of your browsing habits. If you continue browsing we consider that you accept its use. You can get more information at Privacy policy and cookies