24h of Nürburgring… OF VIRTUAL RACING!
20 April, 2017
This weekend it's time for the virtual 24h of Nürburgring. A multiclass endurance race where the teams bring their best drivers to compete in the iRacing simulator.
Iberica Racing Team, the Spanish virtual motor racing team, is participating in this event highest category, against the best teams and the best drivers worldwide. For this one, they will race with the Audi R8 LMS GT3 with the hopes to achieve the best result possible in the 24h race.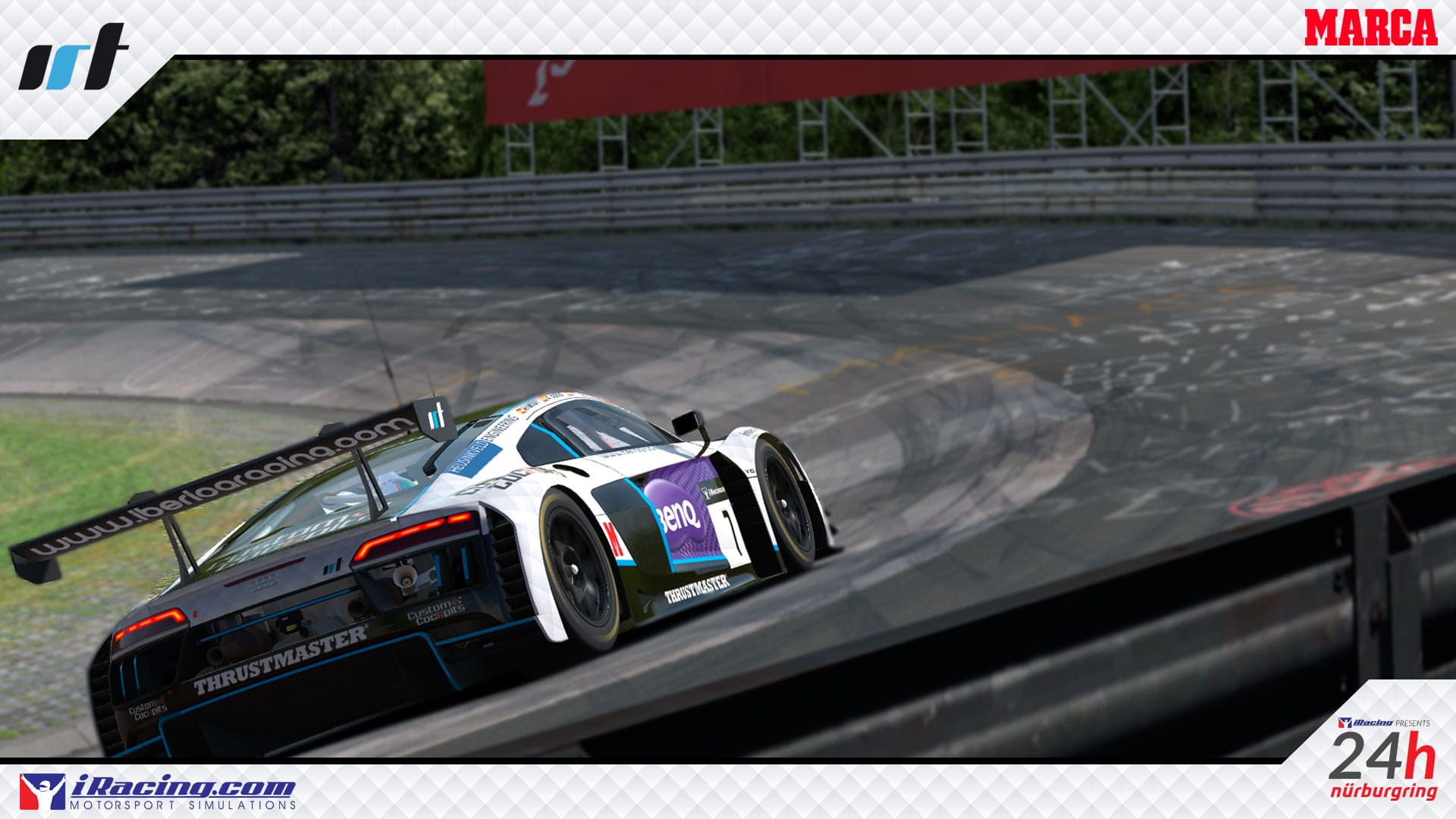 The mere fact of crossing the finish line is like a win in this kind of races, where a lot of more key elements take part compared to a "sprint race". First of all, the set up of the car. It must be well balanced and equally comfortable for all the drivers who are driving the car, and fast as well, for one of the most famous and iconic tracks of the world. The length and the characteristics of the Nürburgring, having plenty of high and low speed corners, countless slopes and large straights where the top speed will make the difference, will force the drivers to an exhaustive training in order to dominate the car over the more than 20km of length the track has.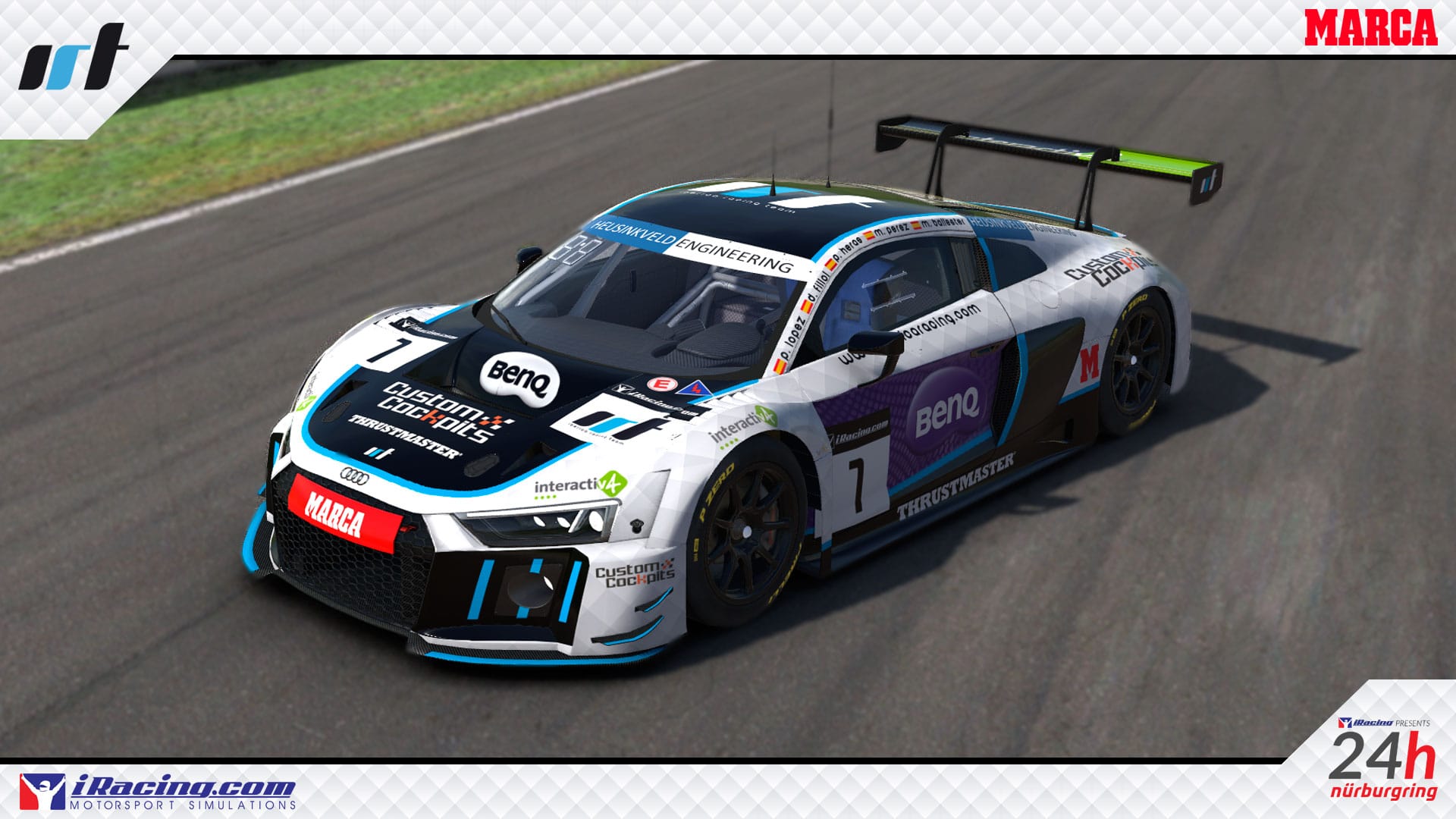 If the adversities of both car and track they are facing off were not enough, you have to take into account the context and the location where Iberica Racing Team will compete, with a huge amounts of members gathered in the same room, in Madrid. In a specially conditioned room for this occasion in the MARCA.COM headquarters, where two professional simulators will be installed, fitted with the best peripherals in the world thanks to the team sponsors.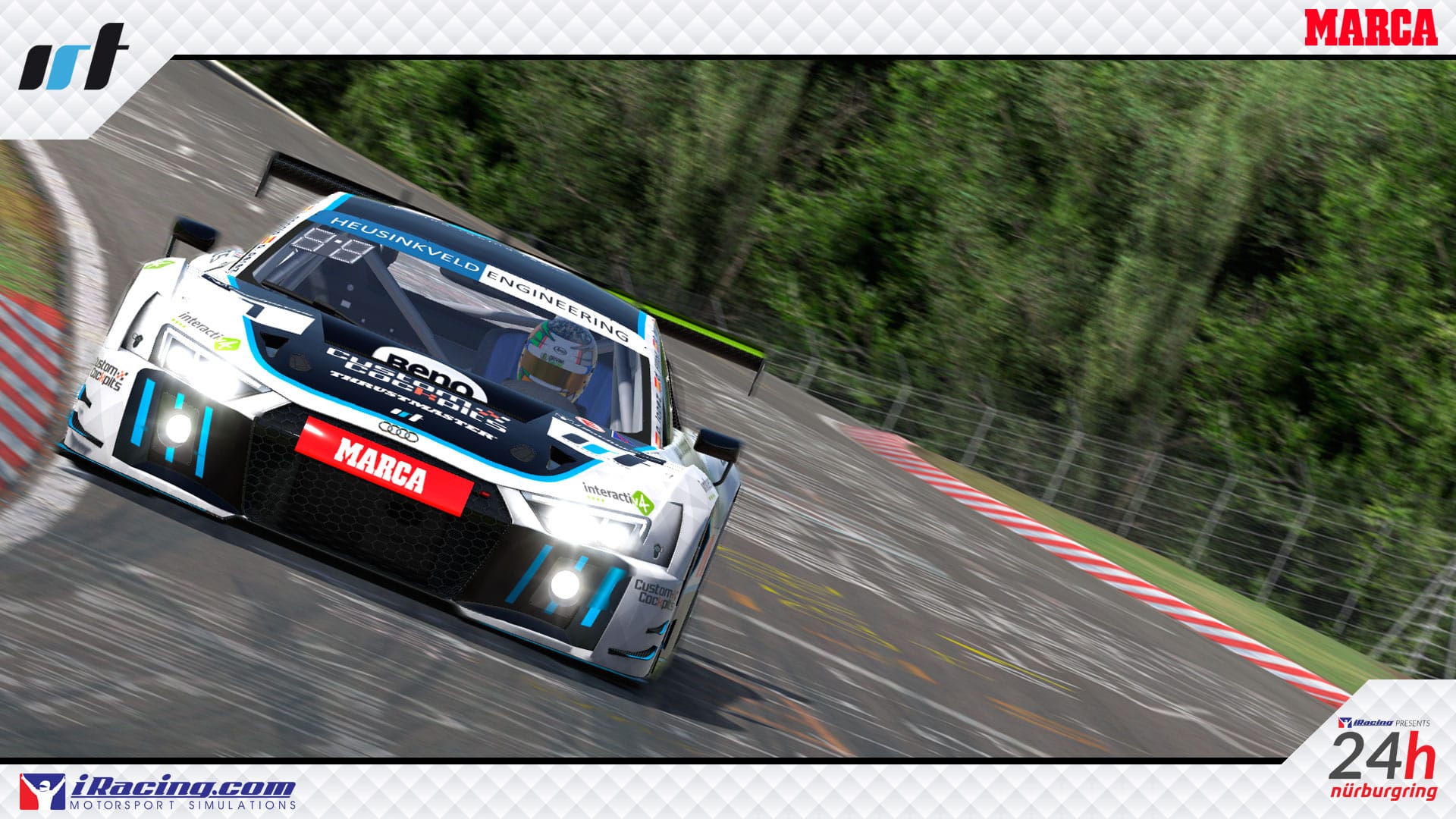 This event will be broadcasted live via the Team's YouTube Channel and also can be followed through MARCA.COM website. Alejandro Riesco and Darwin Fernandez, Team Managers, together with another guests, will tell about anything happening inside the track. Besides that we will be able to see how the drivers perform, how they take over in the drivers change and how their environment develop.
Nothing better to keep you entertained in the hours before the well known "El Clásico" confronting R. Madrid vs FC. Barcelona. The event begins this Saturday 22 at the 13:00 GMT. If everything goes well, at the same exact hour will end the race, 24h after. Our best hopes go to Iberica Racing Team and the huge amount of Spanish teams which are taking part in this special race.
Stay tuned to the social networks where you will be able to find extended information about the Endurance Race par excellence, without disrespecting the 24h of Le Mans, where is planned to see the Spanish team making his appearance as well.
Follow the race LIVE in YouTube and in MARCA.COM
Category
Share
Subscribe to our newsletter
You may also like
We use third party cookies to improve our services and obtain statistical data of your browsing habits. If you continue browsing we consider that you accept its use. You can get more information at Privacy policy and cookies