Deity e Interactiv4 se alían para desarrollar el nuevo standard de PWA para Magento 2
25 Ene, 2018 / 2 MIN read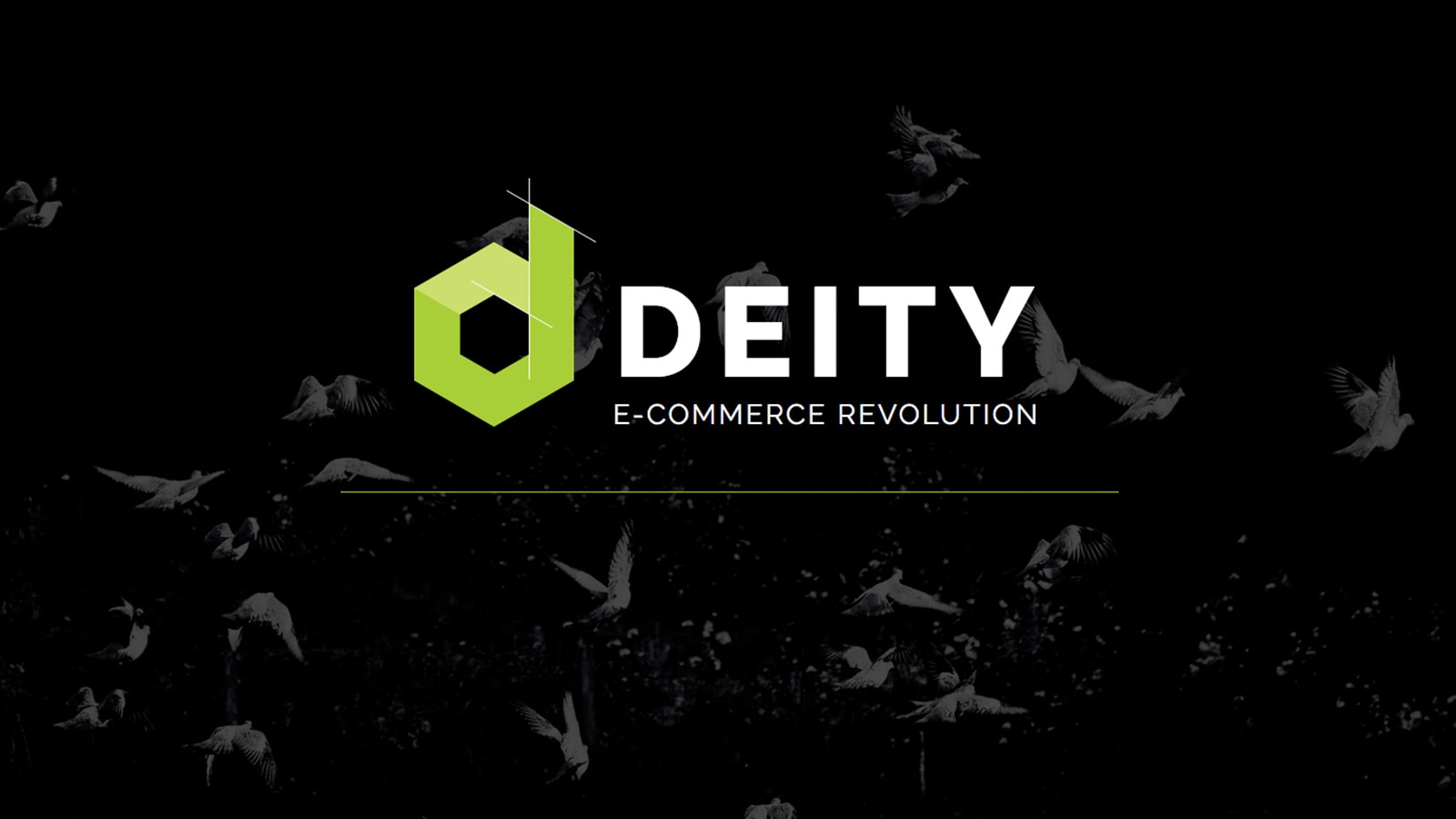 Cuando Michał Wujas y Jamie Maria Schouren hablaron de
Deity
en el
Meet Magento
del pasado septiembre en Polonia, nos dimos cuenta de que era el futuro del ecommerce, por lo que, cuando contactaron con nosotros, no dudamos ver como podíamos trabajar juntos.
En forma de resumen podríamos decir que Deity es una solución headless para Magento 2 que utiliza PWA. Es especialmente rápida debido a que combina un React JS en el front, con un back-end modular de microservicios separados por una API, Node JS, de arquitectura asincrónica de no-bloqueo.
We are very proud to announce DEITY teamed up with the one of the strongest and best agencies in e-commerce, and even last years biggest @magento contributor, to push our #PWA product for Magento through the roof. Expect some magic soon: we teamed up with @interactiv4 !! ???? pic.twitter.com/cqFCtDkgtp

— Jamie Maria (@JamieMariaS) 17 de enero de 2018
Las principales ventajas de esta solución headless son:
Separación del front y el back

Modularidad

Velocidad

Preparado para integrarse en móviles como una App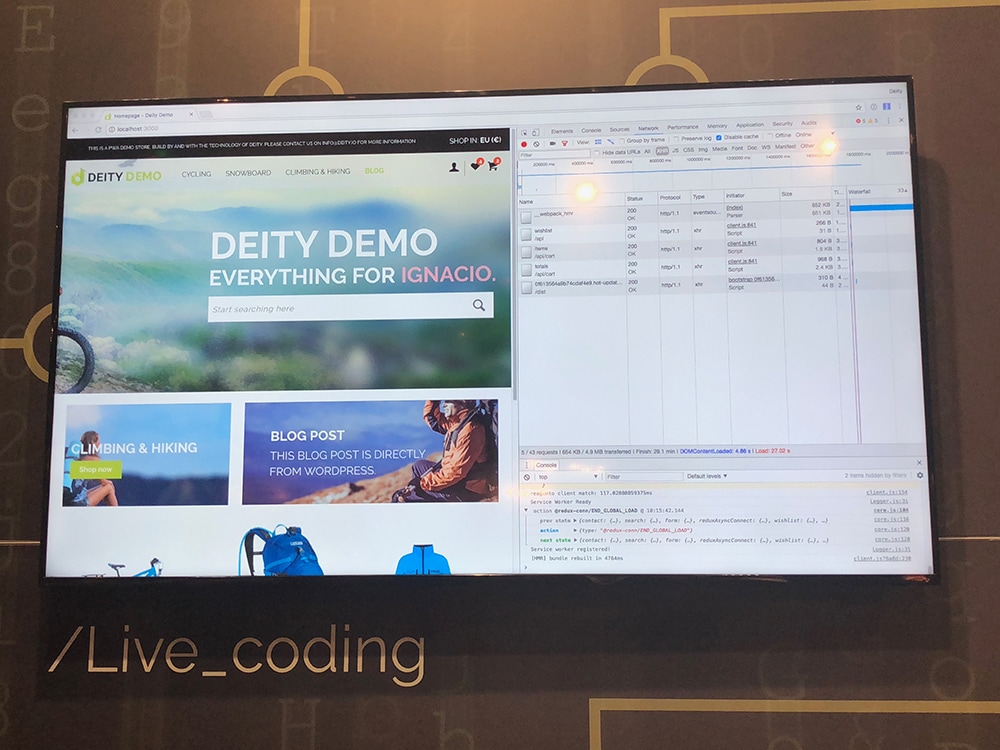 React, en el front, carga por separado cada bloque de la página de forma asincrónica, cargando sólo los elementos dinámicos de la página. Para ello crea una interfaz virtual, interpreta los cambios realizados y recarga en la interface real sólo estos cambios.
Node JS, la API situada entre el front y el back, utiliza una arquitectura asincrónica de no-bloqueo, en vez de PHP sincrónico, lo cual permite que se realicen varias tareas simultáneamente.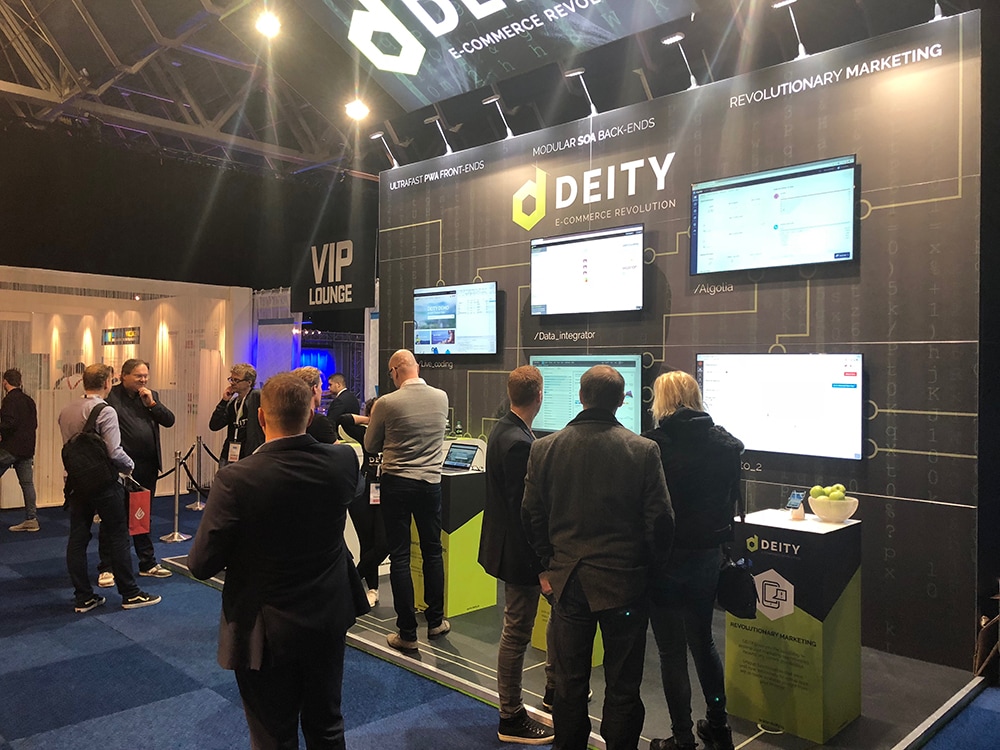 La diferencia de Deity en el backend es que tiene un sistema modular de microservicios que permite cambiar o ajustar las extensiones de una forma muy sencilla y rápida que, además, se puede integrar con otros servicios, como Wordpress o plataformas de afiliación. Todo esto facilita muchísimo el paso de M1 a M2.
Hemos cerrado un acuerdo con Deity, para unir nuestra potencia de desarrollo, experiencia y pasión con el fin de desarrollar la mejor experiencia e-commerce del mercado.