New Interactiv4 partnership with Shopware
30 Mar, 2022 / 2 MIN read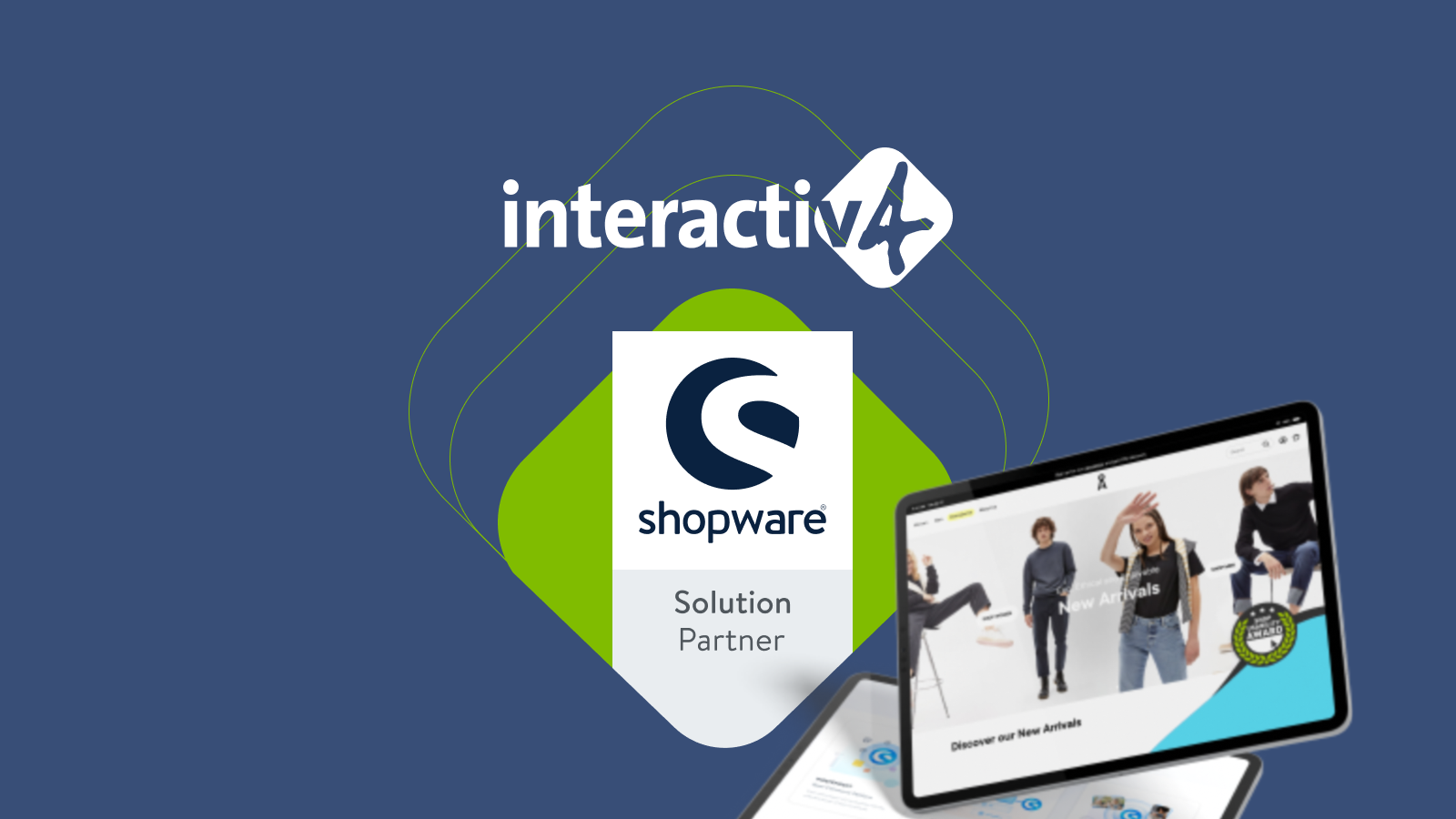 We at Interactiv4, are happy to announce that we are now an official solution partner of Shopware, an ecommerce platform known for its flexibility.
Built using proven technologies Symfony and Vue.js, it is characterized by high performance and freedom to implement literally anything for your ecommerce needs. And, this is one of the key parameters for us when we select ecommerce technology for our customers.
Whether the business model is B2C, B2B, or D2C, Shopware has the tools to cater best to the needs of every business model. We've implemented lots of projects for different business models over the years, and clearly see how businesses can benefit from the existing functionality platform offers and its unlimited extensibility.
Shopware and its API-first approach also make it easier to connect your ecommerce to the existing business ecosystem and quickly reap the benefits from increased efficiency. And, if at some point you decide to use another stack of technologies for frontend, with Shopware it is doable since the platform has the headless core.
But the advantages of Shopware do not end here. Other reasons to select Shopware as an ecommerce platform are:
✔️ Reduced complexity. Shopware is an easy and intuitive solution for both store administrators and developers.
✔️ Content and commerce united. Shopware gives you all the necessary tools to engage your customers with content and marketing initiatives.
✔️ Internationalization capabilities. Shopware has all kinds of built-in capabilities to support all edges of the globe. Currencies, language support, and ruled-based pricing and checkout to support sales in other markets.
✔️ Rule builder. As we've already mentioned, Shopware is about freedom. With rule builder, you have the freedom to create your own set of rules for highly individual business operations. Aspects that can be configured with rule builder are shipment options, payment options, pricing, and promotions. On top of this, you can use a built-in flow builder to automate complex business procedures without writing a single line of code.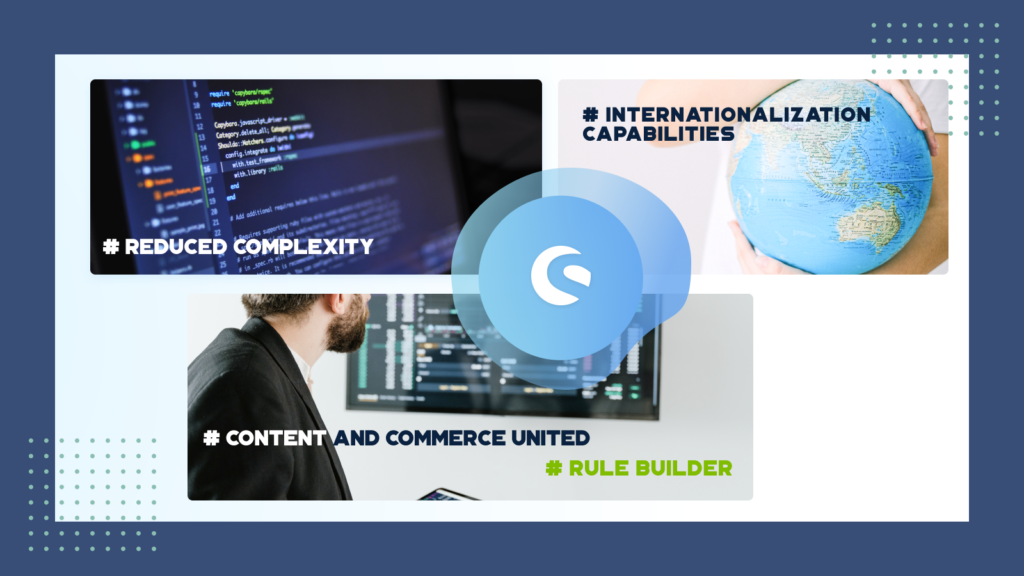 We feel very enthusiastic about partnering with Shopware and combining this excellent solution and our expertise to reach greater results for our clients. You can discover more about Shopware here.