eCommerce B2C Wowtech
WEBSITE

Year

2020

FEATURES

FULL RESPONSIVE DESIGN, ERP INTEGRATION

PROJECT TYPE

WEB DEVELOPMENT, MAGENTO B2C COMMERCE CLOUD, ÓPTIMO COMMERCE
B2C eCommerce for WOW Tech
WOW Tech Group is a company headquartered in Berlin whose business is based on the production and sale of sex toys for men and women. The company has a global presence, focusing mainly on North America, Europe, Australia and Asia. The company currently has a strong online B2C presence, which in 2021 will be expanded to B2B.
One of WOW Tech's most important brands, Womanizer, is globally recognized, especially in the United States.
Up to now, WOW Tech has developed 5 different brands with Interactiv4:
WOW Tech contacted Interactiv4 at the end of 2019. They were already operating on Magento 2, but they were having development problems, mainly because they did not know the platform or its architecture and server configuration needs.
Key Challenges of the Project
Full Structural Upgrade

Five independent sites, one for each brand, developed on Magento 2 Óptimo Commerce. Each instance has a unique and different look and feel, with websites for each region, and each of them has its own currency management, different payment methods and multiple languages, since the company ships to any country in the world.

Netsuite Integration

Scalability is key in this project, so we carried out discovery and consulting work, we intervened in the company's processes, we automated them, and we improved its integrations, exporting orders and synchronizing their status, as well as customers and their addresses. WOW Tech minimizes its manual intervention, which was very costly, and end customers are always informed of their transactions and order status up to their delivery.

Emarsys Integration

Emarsys is a solid omnichannel customer-loyalty platform that increases the frequency and value of each customer, sending personalized content and offers.

Within this integration, we exported customers to Emarsys, with double opt-in in newsletter subscriptions, as well as the monitoring of the different user behaviors and the shopping and interaction process on the stores..

Fast and Easy Content Population Tool

Content management is key to WOW Tech, and since the company has a limited catalog, it can focus its efforts on creating high-quality, original and unique information for each product..

Videos, pictures and instructions on how to use and clean its products are added to the store by means of personalized widgets with attribute-pivotable logic on Magento 2, achieving smart and quick content population.

Custom Checkout

Even though Magento offers a comprehensive and highly functional checkout process, the number of clients that wish to add modifications and personalize it in order to improve their customer experience is increasing. We added an additional step to every WOW Tech store: a payment preview with a general description of the order and a solid CTA.

Multiple Payment Methods

Depending on the market, and bearing in mind the existing restrictions in some countries due to the type of product sold by the company, different payment methods with website configuration were integrated: Stripe, Sofort, Giropay, Klarna, different Paypal versions or Amazon Pay.
+126

%

INCREASE IN TURNOVER IN 2020

COMPARED TO 2019

+10

%

INCREASE IN CR

IN WE-VIBE AFTER LAUNCH

+200

%

TURNOVER ON BLACK FRIDAY

AN ABSOLUTE ALL-TIME RECORD
Goals Achieved
After the Go-Live of the first 3 projects on Magento 2 –Womanizer, We-Vibe and Arcwave–, B2C sales have increased by 126% when compared to the same periods in 2019.
Right after the launch of We-Vibe, the conversion rate increased by over 10%.
Best Black Friday ever: in spite of the ambitious goals set by WOW Tech, the expectations were easily exceeded and Black Friday 2020 set a new all-time sales record for the company..
WOW Tech now operates online using Magento 2, based on Optimo Commerce, and has a stable, scalable and ever-evolving platform.
Other Success Stories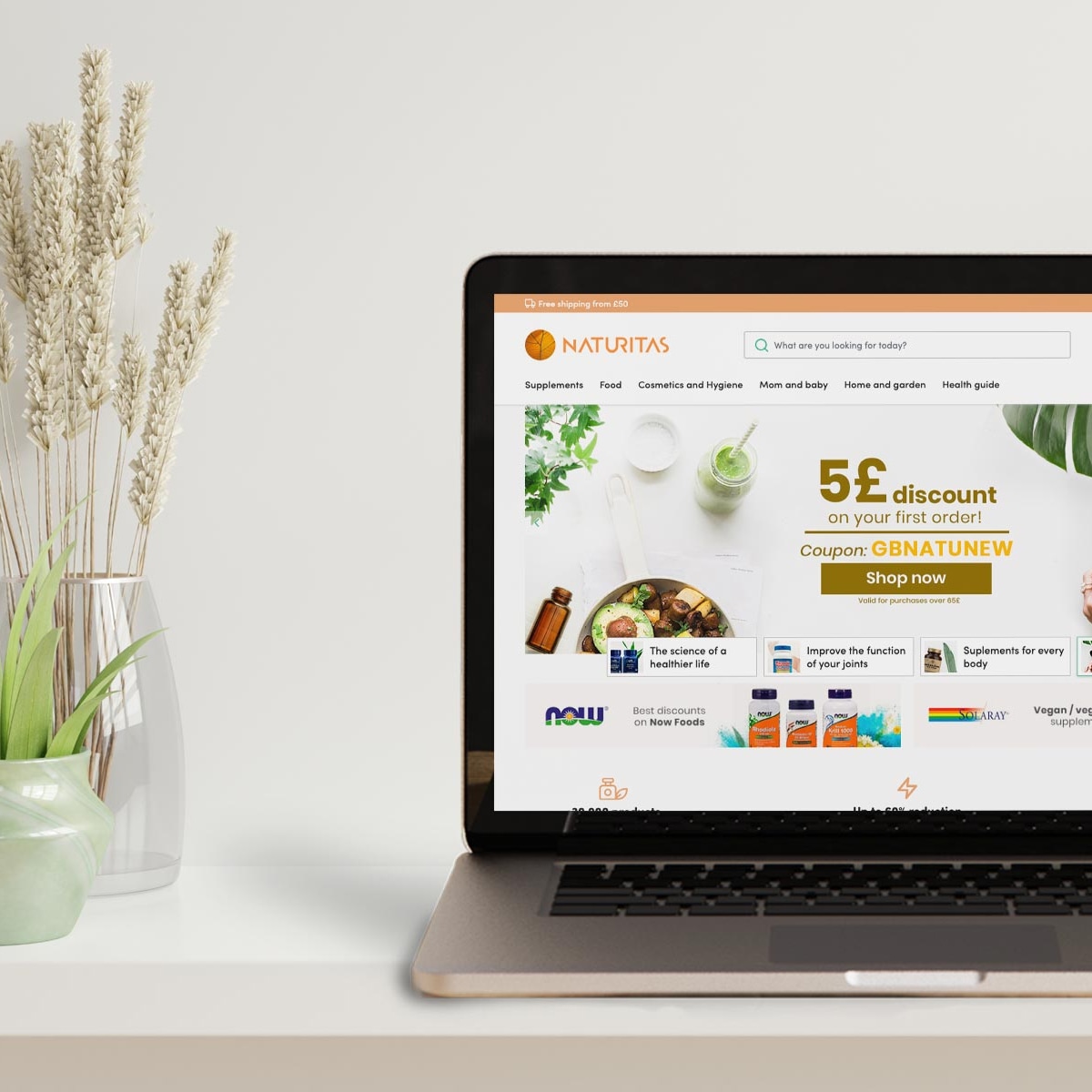 B2C eCommerce for Naturitas
B2C Naturitas
Naturitas has trusted Interactiv4 to evolve its B2C eCommerce with which it has managed to take a step forward in its stabilisation in internationalisation.
DISCOVER IT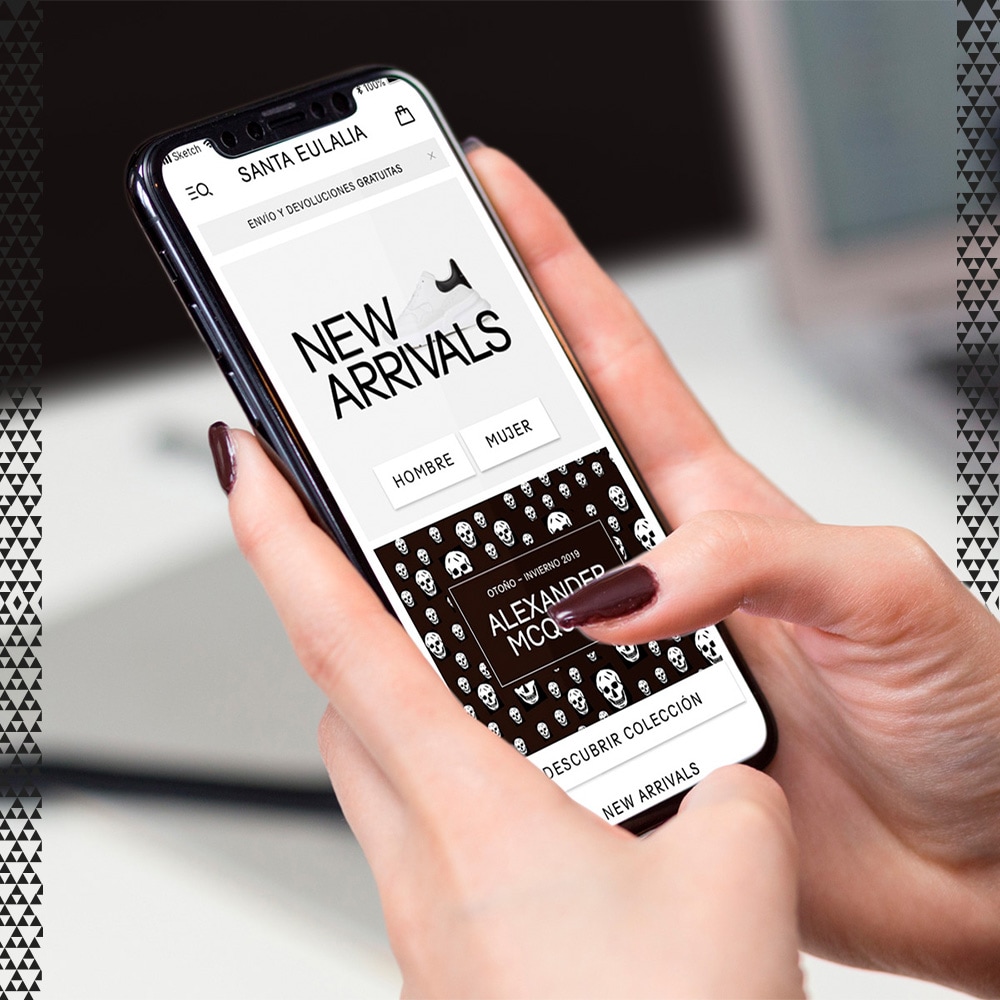 B2C eCommerce for Santa Eulalia
Santa Eulalia
Santa Eulalia, the most prestigious multi-brand luxury fashion shop in Barcelona and recognised as one of the 30 best men's shops in the world, has selected Interactiv4 as its technology partner for its international expansion.
DISCOVER IT
SEE MORE SUCCESS STORIES
We use third party cookies to improve our services and obtain statistical data of your browsing habits. If you continue browsing we consider that you accept its use. You can get more information at Privacy policy and cookies