What are your plans for the upcoming autumn? Ecommerce conferences and events of Autumn 2021!
23 August, 2021
Activities such as in-person and online events are starting to take place again. A perfect opportunity to learn about the latest developments and trends, practice networking, and share experiences with other colleagues in the sector. And we don't want you to miss any of them! We've proposed a list of the best ecommerce events and conferences that you can attend this autumn if you have a digital business.
Digital Marketing Exposition & Conference
Dates: 7th – 8th September 
Available: Online
DMEXCO is Europe's leading digital marketing and technology event. A space where seminars, debates, exhibitions, and masterclasses on the digital industry are offered.
DMEXCO represents new commercial innovation and expansion opportunities for you and your business.
Visit: dmexco.com
World Retail Congress London Summit
Date: 14th September 
On-site: London, UK
Understanding growth and innovation is the main goal. At the World Retail Congress you will share space with more than 120 speakers and some of the brightest minds in order to establish a roadmap for progress.
Visit: worldretailcongress.com
Dreamforce
Dates: 21th – 23th September 
Available: Online 
Three days of continuous learning on thought leadership and innovation, four web dynamic channels at your disposal, and more than 100 hours of content on the Salesforce+ platform.
Each year different sales managers and other administrators can learn new tactics, news, and updates to their CRM application to apply in their work life.
Visita: salesforce.com/dreamforce
Ecommerce Expo
Dates: 28th – 30th September 
Available: Online
On-site: London, UK
Ecommerce Expo is one of the most extensive professional meetings in the world. Over the course of these three days you will have the opportunity to understand the future of marketing and ecommerce from anywhere in the world on any device, all for the sole purpose of enjoying a digital experience.
Visit: ecommerceexpo.co.uk
Paris Retail Week
Dates: 28th – 30th September 
Available: Online
On-site: Paris, France
On September 28, 29 and 30, the largest retail meeting in Europe takes place in beautiful Paris.Retail Week brings together professionals from the retail sector via conferences, presentations and workshops. All designed to share knowledge, experiences, and new business practices. Are you willing to miss it?
Visit: en.parisretailweek.com 
Ecommerce Awards 2021
Dates: 29th September 
Available: Online
The Ecommerce Awards have been set for years as the benchmark awards given to companies for their innovative and fearless courage in the ecommerce sector. 
Year after year, these awards not only boost this sector as a whole, but also help companies achieve the growth they want to achieve, without leaving aside the healthy competition.
Visit: ecommerceawards.london
Retail Forum
Dates: 29th – 30th September 
Available: 29th (Online) -30th (Online)
On-site: 29th in Madrid, Spain
If 2021 is to be the year of growth and new opportunities, Retail Forum will be one you can't miss. It's the perfect place to  learn about innovation, omnichannel strategies, and an in-depth look at hyper-personalization techniques. 
Both days will introduce you to Spanish participants and sponsors such as PC Componentes, Mahou, San Miguel, Telefonica, and Akamai, among many others. The reconstruction of the industry begins!
Visit: retailforum.es
Savant ecommerce London
Dates: 5th – 6th October 
On-site: London
Don't miss out on your ticket! Savant Ecommerce in London is the first post-covid face-to-face event! UK retailers will discuss the consequences and changes in this same sector, and their strategy to adapt to the new environment. You'll see where peers in the same industry are thriving and have the chance to learn from over 100 retailers and brands.
Visit: savant-events.com/event
Internet Retailing expo & eDelivery Expo
Dates: 13th – 14th October 
Available: Online
On-site: Birmingham, UK
The goal is to reinvent and grow in an environment where the consequences of this atypical situation have been hitting hard. IRX and eDX will take place on October 13th and 14th and introduce the industry in depth, its different perspectives, and connections together with sponsors such as Magento, GFS, RedEye, Trustpilot, …..
Visit: internetretailingexpo.com
White Label World Expo
Dates: 13th – 14th October 
On-site: Frankfurt, Germany
Exceptional speakers from companies like Ebay, Facebook, Brandonaut, IQTech await you at White Label World Expo. The ultimate destination for leaders, retailers, wholesalers, and distributors with three common pillars: ecommerce, logistics and progress. There's no better way to connect with industry leaders!
Visit: whitelabelworldexpo.de
Magento Association Connect
Dates: 21th October 
Available: Online
Magento wouldn't miss the chance to organize an event with their size and industry  knowledge, so on September 21st Magento Association's own event will take place. An opportunity for the Magento community and the technology ecosystem to thrive and keep us connected. Stay tuned for more updates on the event!
Visit: magentoassociation.org/meet-magento-events
Savant ecommerce Amsterdam
Dates: 28th-29th October 
On-site: Amsterdam, Netherlands
E-commerce challenges are becoming more complex in the Benelux region. The lack of physical space, the high number of competitors, and expansion plans in the region strikes hard. Within such a complicated environment this event lays the groundwork for a truly dynamic experience. Despite the rather complex and saturated physical landscape we'll see how in the face of adversity, the customer remains the center of attention. Are you going to miss it?
Visit: savant-events.com/event/savant-ecommerce-amsterdam
EcomWorld
Dates: 15th-16th November 
Available: Online
For two days, the brightest minds, peers from pioneering brands, and founders of leading companies come together.  They present their passions of knowledge and strategy sharing on how to grow and sustain your business in a sector as competitive as e-commerce. If you want to grow your brand and increase your sales, this is the event for you.
Visita: ecomworldconference.com
Retail & Brand Experience World Congress
Dates: 16th-17th-18th November 
Available: Online
The future of the retail sector is yet to be defined. Experience this event full  of retail and branding leaders at a unique event from the heart of Spanish companies and retailers. 
In a city like Barcelona, you will find a wide variety of companies dedicated to retail, so do not miss your ticket and discover its attractive e-commerce.
Visit: retailandbrandexperience.com
International Search Summit
Dates: 18th November 
Available: Online
International Search Summit is an event entirely dedicated to improving the presence of companies in the digital ecosystem as well as helping to overcome the challenges that this environment attracts. 
Don't miss this day where companies like Alpro, SEMrush or Rakuten, among many others, will demonstrate their marketing expertise in 3 different scenarios. Are you willing to miss it?
Visit: webcertain.com/international-search-summit/barcelona/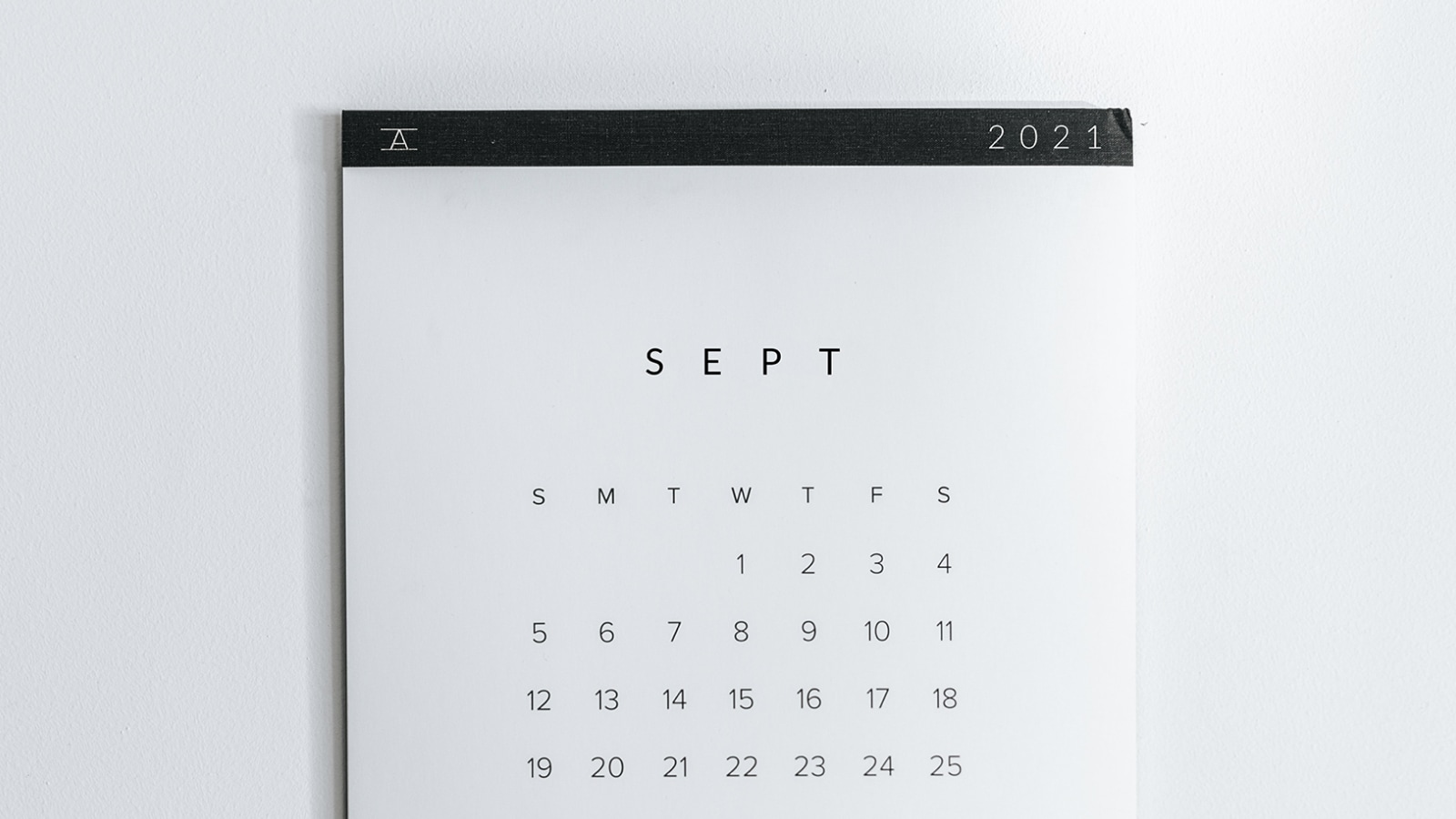 Category
Share
Subscribe to our newsletter
You may also like
We use third party cookies to improve our services and obtain statistical data of your browsing habits. If you continue browsing we consider that you accept its use. You can get more information at Privacy policy and cookies